Reviews of the newest DVD collections
of your favorite classic TV shows!
Click on the title to order - huge discounts and free shipping through Amazon.com!
(Ordering TV shows on DVD from the United Kingdom? Click here! )
---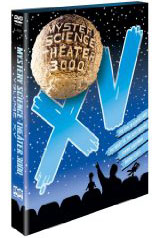 Mystery Science Theater 3000 - Collection 15
Cult humor that hits more than it misses
The release of a new set of episodes of "Mystery Science Theater 3000" (MST 3K) is always a bigger treat for MSTies than a plateful of hamdingers. The DVD set, which will be released on July 7, of the 15th collection of four episodes is no exception but is less strong than some prior sets.
This entertaining series was an early import from a Minneapolis UHF station to Comedy Central, nee the Comedy Channel, in the mid-1980s and aired later on the SciFi Channel.
MST 3K involves amiable goofy human host Joel, succeeded by slightly less amiable goofy human host Mike, and two robot puppets making sarcastic remarks during truly awful movies that mad scientists force them to watch to determine their tolerance level for the worst that Hollywood produced.
The problem is that roughly 25-perecent of the movies are too painful to watch even with the often fall-on-the-floor hilarious and regularly obscure pop culture, literary, and countless other types of comments with which the man and his 'bots entertain the audience.
Low-budget monster movies that were the first target of the MST 3K gang back in their Minneapolis days are usually the best targets. The hilariously awful "The Robot vs. the Aztec Mummy" in the current set supports this theory. References to the resemblance between one of actors and Floyd the barber from "The Andy Griffith Show" and other observations regarding the repetitive nature of scenes from the film are two of many great sources of humor.
Cheesy 1980s horror films and abysmal films from any era that star well-known actors are two other sources of great MST 3K episodes. The 1986 low-budget bomb "Zombie Nightmare, which has "Batman" star Adam West in it has these wonderful elements. Much of the humor at West's expense revolves around Tim Burton not casting West in his big-budget "Batman" films.
Although the 1980s are not a major target of ridicule in the "Zombie" episode, the Canadian health care system is. A scene in which a dead body being driven to a house and placed on the lawn elicits a reference to that being how the Canadian health care system handles corpses is one of the funniest moments in the set.
A skit in which the toy car driving bubble gum machinesque robot puppet Tom Servo mows down the bowling pin for a snout and lacrosse stick head for a noggin robot puppet Crow T. Robot is another great moment in this very funny episode.
The other two films "The Girl in Lover's Lane," which is about a drifter falling in love with a nice girl, and "Racket Girls," which is about the seedy side of women wrestling, are both too awful for the quips to save. Additionally, none of the remarks in these episodes produce more than a smile.
The postcard sized movie posters that place the MST 3K robots in the action of the film and the special features on the disc make up for the shortcomings of this collection. A feature that shows skits from the Minneapolis days with Joel and the 'bots is the best of the lot.
Please do share your thoughts regarding this show as e-mail to tvdvdguy@gmail.com.
---
TV on DVD Reviews: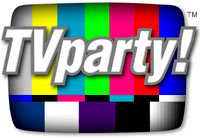 TVparty! for TV Shows on DVD!
Enjoy Obscure 70s Music!
News Regurgitator - Political News Links
Patrick Duffy of Dallas Interview
---
Review by John Stahl

John Stahl is a freelance legal writer who is also a fan of classic and cult television programs. He can be reached at
tvdvdguy@gmail.com
.
---
---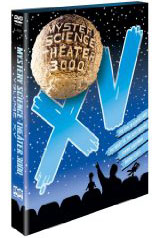 Mystery Science Theater 3000 - Collection 15
Product Details
Actors: Joel Hodgson, Mike Nelson, Trace Beaulieu
Directors: Kevin Murphy
Format: Box set, Color, DVD-Video, Full Screen, NTSC
Language: English
Region: Region 1 (U.S. and Canada only.)
Aspect Ratio: 1.33:1
Number of discs: 4
Rating: Unrated
Studio: Shout! Factory
DVD Release Date: July 7, 2009
Run Time: 360 minutes

Product Description
The crew of the Satellite of Love return in their awe-inspiring 15th collection of the most hilarious episodes from Mystery Science Theater 3000. Join Joel, Mike, Tom Servo and Crow T. Robot as they supply their own playful brand of commentaries for these classic episodes: The Robot Vs. The Aztec Mummy, The Girl In Lovers Lane, Zombie Nightmare, and Racket Girls.
Bonus Features:
* Glimpses Of KTMA: Scrapbook Scraps I
* Behind The Scenes: Scrapbook Scraps II
* Zombie Nightmare = MST3K Dream (Interviews with Zombie Nightmare stars Frank Dietz and Jon Mikl Thor)
* Kevin Murphy And Trace Beaulieu In A Sneak Peak From The upcoming Hamlet A.D.D.
* Promos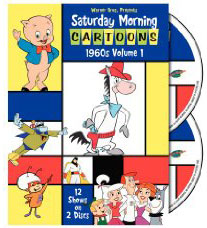 PR4 & PR5 Pages for ads - CHEAP!
TELEVISION FOREVER -
TV Shows on DVD Reviews,
DVD releases you might have missed!
Carol Burnett Show on DVD
Television's Greatest - local & national TV kid shows
Actors working in the South / Southern Actors
North Carolina Actors
Southern Actors
---
Everything you're looking for is here:
Shop Amazon's New Kindle Fire
Shop Amazon's New Kindle Fire