Reviews of the newest DVD collections
of your favorite classic TV shows!
Click on the title to order - huge discounts and free shipping through Amazon.com!
(Ordering TV shows on DVD from the United Kingdom? Click here! )
---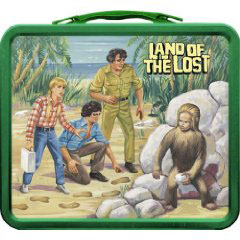 Land of the Lost: The Complete Series

Jurassic Camp

The complete series set of the 1970s Saturday morning kids' show "Land of the Lost" was released on DVD May 26 to coincide with the June 5 release of the big-budget "Land of the Lost" film. The "Land of the Lost" lunch box that comes with the deluxe DVD set is cool, but I was a little disappointed that it did not include a thermos.

I really loved seeing the show again and think that kids of today will enjoy its wonderful retro look.

The concept of the show is that Rick Marshall and his children Will and Holly become trapped in the Land of the Lost when "the greatest earthquake ever known" strikes while they are on a "routine" white-water rafting expedition. This land is in a different universe than earth and is populated by dinosaurs, monkey-people known as Pakuni, a yeti, and other strange creatures.

In watching episodes from the three seasons of "Land," I was struck that it had much more lore than I recalled while watching it during its network run. The lizard-like people known as the Sleestak are definitely aggressive but are not as evil as one remembers them. They also have more of a heritage than I recalled and face the same threats to survival as every species.

There was also a fair amount of science regarding how one enters and exits this universe. Walter Koenig, who played Chekov in the original "Star Trek" series, wrote an episode that explained much of this.

Watching a number of episodes over a few days also showed that the program had the "Gilligan's Island" like element of humans who get drawn into the Land of the Lost getting out much more easily than the Marshall family. However, one member does make it out in an especially hilariously cheesy scene at the beginning of the third season and is replaced by a relative.

The overall other cheesy elements of the program also add to its fun and are why it is a cult classic. Much of the action clearly occurs in front of a green screen, the dinosaurs are rather inexpensive models, the other creature costumes are not more effective, and a metal pipe is highly visible in the mouth of a dinosaur that spews fire.


The entertaining cheese continues with having 20-something Wesley Eure, who plays Will, sing the show's theme song and perform other songs in some episodes. Unfortunately, these performances and keeping his shirt unbuttoned throughout the series did not result in Eure reaching his apparent goal of becoming a teen idol.

I would love to hear from other "Land" fans or folks who discover the show on DVD; share your thoughts regarding this show as e-mail to tvdvdguy@gmail.com.
---
TV on DVD Reviews: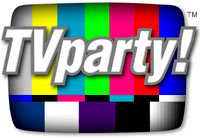 TVparty! for TV Shows on DVD!
Your Classic TV Blog!
News Regurgitator - Political News Links
Patrick Duffy of Dallas Interview
---
Review by John Stahl

John Stahl is a freelance legal writer who is also a fan of classic and cult television programs. He can be reached at
tvdvdguy@gmail.com
.
---
---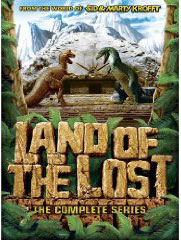 Land of the Lost: The Complete Series
Product Details
Actors: Spencer Milligan, Wesley Eure, Kathy Coleman, Philip Paley, Erica Hagen
Directors: Bob Lally, Dennis Steinmetz, Gordon Wiles, Joseph L. Scanlan, Rick Bennewitz
Writers: Barry E. Blitzer, Ben Bova, D.C. Fontana
Format: Box set, Color, DVD-Video, Full Screen, Subtitled, NTSC
Language: English
Subtitles: English
Region: Region 1 (U.S. and Canada only. Read more about DVD formats.)
Aspect Ratio: 1.33:1
Number of discs: 8
Rating: Unrated
Studio: Universal Studios
DVD Release Date: May 26, 2009
Run Time: 1031 minutes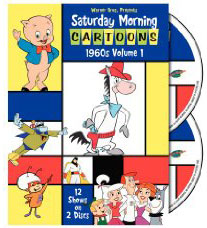 ---
Shop Amazon's New Kindle Fire