Reviews of the newest DVD collections
of your favorite classic TV shows!
Click on the title to order - huge discounts and free shipping through Amazon.com!

---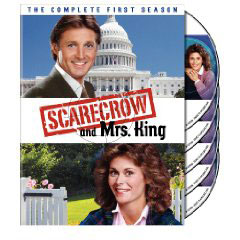 Scarecrow and Mrs. King:
The Complete First Season
Undercover Mother
The recently released DVD set of the first season of the '80s spy-action-comedy series is an example of the second-tier, but good, series that DVD distributors are pulling out of their vaults. The nice thing about these sets is that they allow revisiting shows that were not syndicated heavily.
The pilot episode has dashing superspy Lee Stetson, a.k.a. Scarecrow, passing a package to recently divorced suburban housewife Amanda King at a train station to avoid the bad guys acquiring that important item. Thing predictably go awry and get King involved in the espionage activities.
One terrific element involves the great casting of having sophisticated former Charlie's Angel Kate Jackson play the much more timid and far less worldly King. Seeing both the same "innocent" of the week in a spy show return every episode and watching that person develop new skills is also fun and works as well as it does in the modern series "Chuck." A scene in which King listens to a cassette that provides a lesson on tailing a car while she is following a suspect is an amusing example of this.
A typical episode has the organization, which was known simply as "the agency," for which Stetson worked recruiting King based on her being a suburban housewife. These included having King and Stetson pose as a married couple in a subdivision, having King escort a visiting princess around her sons' elementary school, and using King's home as a safe house for Stetson, a troubled whiz-kid computer expert, a defecting Hungarian official, etc.
The good writing and acting of the show overcame these stereotypical plots and other ones that included King developing amnesia before passing on important information, Stetson being targeted by an assassin who was killing successful young spies, and a few episodes that involved moles in the agency. King and co-star Bruce Boxleitner simply had good fun with their roles, and watching them bicker and find themselves in peril a few times each episode was great for the series' Monday night time slot.
I was disappointed that this otherwise well-produced set did not include any features; interviews with the stars, a short film on King's headbands and other '80s fashions, and a look at the Cold War elements of the series would have added a great deal to the set.
Fans of the show or members of a spy agency that are willing to pay my way to a warm location for delivering a package are welcome to e-mail me at tvdvdguy@gmail.com. I actually do have security clearance from my days as a computer trainer for a federal government agency but do ask that you please not send any message in code.
---
TV on DVD Reviews: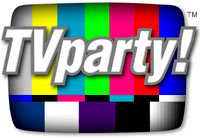 TVparty! for TV Shows on DVD!
Patrick Duffy of Dallas Interview
---
Review by John Stahl

John Stahl is a freelance legal writer who is also a fan of classic and cult television programs. He can be reached at
tvdvdguy@gmail.com
.
---
---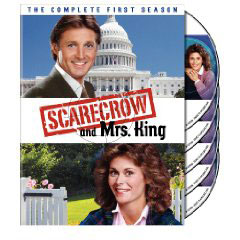 Scarecrow and Mrs. King: The Complete First Season
Product Details
Actors: Kate Jackson, Bruce Boxleitner, Beverly Garland, Mel Stewart, Martha Smith
Directors: Kate Jackson, Cliff Bole, Burt Brinckerhoff, Dennis C. Duckwall, James Frawley
Format: Full Screen, Color, DVD, Subtitled, NTSC
Language: English (Dolby Digital 1.0)
Subtitles: English
Region: Region 1 (U.S. and Canada only. Read more about DVD formats.)
Aspect Ratio: 1.33:1
Number of discs: 5
Rating: NR (Not Rated)
Studio: Warner Home Video
DVD Release Date: March 9, 2010
Run Time: 966 minutes

Special Features
21 episodes on five discs
Actors in North Carolina / Southern Actors
PR4 & PR5 Pages for ads - CHEAP!
Carol Burnett Show on DVD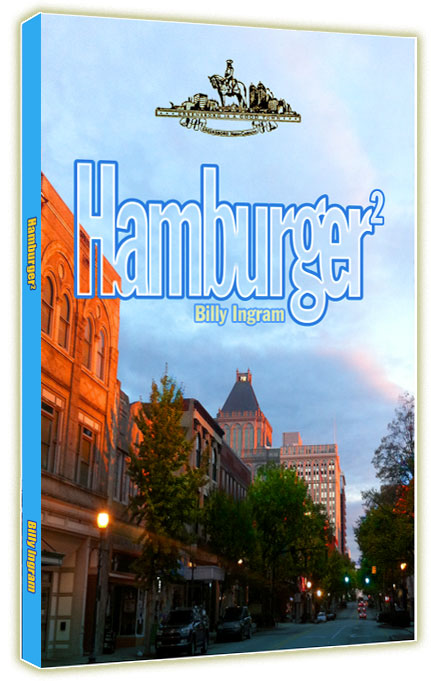 The focus is on Greensboro, NC!
---
Everything you're looking for is here:
Shop Amazon's New Kindle Fire