TV shows on DVD Reviews - New & Classic TV Titles!
(Click on the titles to order - huge discounts
and free shipping through Amazon.com!
---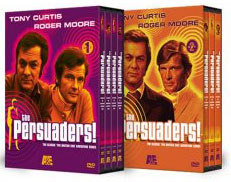 The Persuaders
Despite lavish production values and two world class stars, this marvelous British ATV production didn't make much of a splash in the U.S.A. for some reason, airing on ABC Saturday nights for only one season during 1971-72 (there were 2 British years).
Roger Moore and Tony Curtis star as playboys who, mostly because they have too much time and money on their hands, fall unwittingly into the center of one international criminal conspiracy after another.
Tony Curtis has never been better than as the cowardly lady's man he portrays in The Persuaders while Roger Moore, who also starred as TV's The Saint, adopts the detached swagger he employed so effectively a couple of years later as James Bond. Together they form a reluctant alliance; it's the abrasive chemistry between the two that results in a pleasing mix of comedy and action.
There's a loose, improvisational feel to the entire production, it's obvious much of the co-star's witty banter is made up on the spot. All that's really required of Moore and Curtis is to look and sound cool which they do with aplomb. The storylines, written by the guys behind The Saint and The Avengers, are rendered with tongue in cheek but they never lose the dramatic grip.
Impossibly stylish in that early-1970's way, the show captures that moment of merger between 1960's innovation with 1970's excess. The classic sport's cars, the crazy fashions, the stunning exotic European locales, The Persuaders is a hyper-colorific romp that, except for some mushy middles, sprints along at a quick pace. A constant feast for the eyes with one of the best instrumental theme songs of all time, the superb John Barry music for this show was even released as an album.
There are a few clunkers but for the most part The Persuaders sparks on all cylinders. Set 1 includes the first 13 episodes - Set 2 contains the next 11 episodes on 3 discs with biographies and filmographies for Sir Roger Moore and Tony Curtis. There are wonderful episode commentaries from Roger Moore as well. The good news - the Volume 1 & 2 sets have been combined at a new, lower price.
---
Plot Synopsis:
English Lord Brett Sinclair and American Danny Wilde are both wealthy playboys, they are teamed together by Judge Fullton to investigate crimes which the police can't solve. These two men are complete opposites, but become great friends through their adventures and constantly risk their own lives for
Product Description:
Join these two bachelors as they fight crime and win the hearts of many women in their adventures.
Number of discs: 7
Rating - 5 Stars
Studio: A & E Home Video
DVD Release Date: October 31, 2006
Genres: Action, Adventure
---
Classic TV DVD Reviews:
---
FEATURED TV DVDs: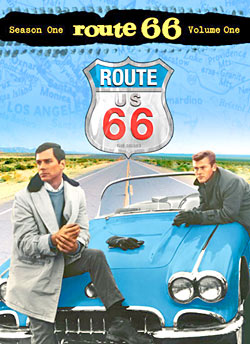 Route 66 -
Season One Volume 1
Martin Milner (Tod Stiles) and George Maharis (Buz Murdock) star in this classic television drama about a couple of young guys who set out to see America in a brand new 1961 Corvette drop top.
What makes this show truly unique is that it was filmed in a different U.S. city each week, giving us a stark glance at what living in America looked like in 1960. It was a vastly different landscape, people lived a lot closer to the dirt back then. (I'll bet that decrepit New Orleans dock in episode three is a multi-million dollar condo development if it wasn't washed away by the levy failure.)
No television show had ever attempted anything on this grand a scale before, the technology necessary to make mobile TV production a practical enterprise had just been made available.
Read the entire review of Route 66 on DVD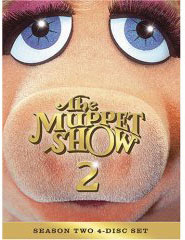 The Muppet Show - The Complete Second Season
The last of the classic variety shows and one of the finest TV programs of all time, The Muppet Show Season 2 is an unrestrained delight from start to finish. This amazing production lit up the screens when it debuted in 1976 and the second season may be the best of the series' run.
The sing-alongable theme song. The incredible guest stars. The crazy costumes. Pigs in space. The crabby guys in the balcony. The love / hate relationship between Piggy and Kermit. All here to relive or experience for the first time. If you are encountering The Muppet Show for the first time, what a treat you're in for; if you watched the show as a youngster you may find yourself uncontrollably singing along with the bizarrely choreographed Tin Pan Alley tunes.
No question, this is Muppet-mania at its peak, before the many hit movies and Muppets on Ice diluted the product. How wonderful to see the delightful Edgar Bergen & Charlie McCarthy and Miss Piggy trading barbs that could have come right out of radio. (In fact, some of the jokes do harken from Bergen's radio days.)
Read the entire review of The Muppet Show on DVD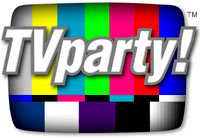 TVparty is Classic TV!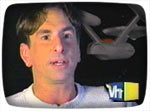 Reviews by
Billy Ingram,

as seen on
VH1, Trio
and
Bravo.
Watch for Billy Ingram onBRAVO this month!




Carol Burnett Show on DVD
| | |
| --- | --- |
| FEATURES YOU MIGHT ENJOY: | |
YOU MAY ALSO LIKE: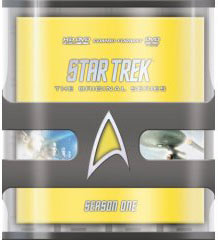 Star Trek The Original Series - The Complete First Season (Combo HD DVD and Standard DVD)
Description:
Going boldly where no man had gone before, Gene Roddenberry's cult phenomenon STAR TREK debuted in 1966 and reflected that decade's optimistic preoccupation with space travel. Set in the 23rd century, the series chronicled the intergalactic adventures of the U.S.S. Enterprise on its five-year mission to explore the outer reaches of space. Encountering a now-iconic assembly of innovative alien life forms such as the Klingons, Romulans, Tribbles, and Khan Noonian Singh, the ship's jumpsuited crew was a then unheard-of font of multiculturism: Asian Sulu (George Takei), African-American Uhura (Nichelle Nichols), and Scotsman Montgomery Scott (James Doohan). But it was the contrasting personalities of cooly logical Vulcan Mr. Spock (Leonard Nimoy), emotionally intuitive medical officer Leonard "Bones" McCoy (DeForest Kelley), and womanizing ship captain James T. Kirk (William Shatner in definitive overacting mode) that lent the series much of its charm--and spawned a rabid cult following.

Bonus features on
the HD DVD side:
Starfleet Access - On-screen graphical interface allows viewers to access Picture in Picture video commentaries, comparisons of re-mastered vs. original effects, encyclopedic information (science, life forms, technology), episode trivia and more on the following episodes: 1. Where No Man Has Gone Before 2. The Menagerie, Part 1 3. The Menagerie, Part 2 4. Balance of Terror 5. The Galileo Seven 6. Space Seed 7. Errand of Mercy
Spacelift: Transporting Trek into the 21st Century
From new visual effects to sound, this documentary provides an in-depth exploration of the remastering of classic Star Trek episodes.
Billy Blackburn's Treasure Chest: Rare Home Movies and Special Memories Join crew member and "extra-extraordinaire" Billy Blackburn as he shares his own behind-the-scenes home movie footage of life on the set of Star Trek.
Interactive Enterprise Tour
Viewers will explore the Enterprise interior and exterior in detail as they pilot their own shuttlecraft in this spectacular 3D simulated feature.
Perpetual Entertainment's "Star Trek Online" MMO Game Preview

Bonus features on the
standard DVD side:
Spacelift: Transporting Trek into the 21st Century
The Birth of a Timeless Legacy
Reflections on Spock
Life Beyond Trek: William Shatner
To Boldly Go...Season One
Sci-Fi Visionaries
Billy Blackburn's Treasure Chest: Rare Home Movies and Special Memories
Kiss & Tell: Romance in the 24th Century
Trek Connections
Star Trek: Beyond the Final Frontier
Episode Preview Trailers
Perpetual Entertainment's "Star Trek Online" MMO Game Preview
---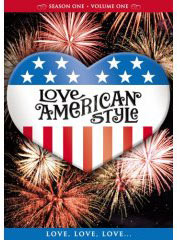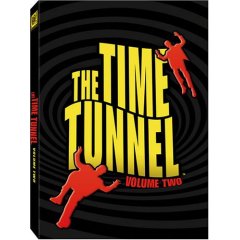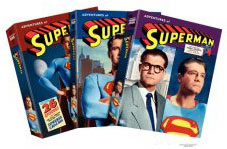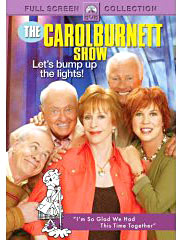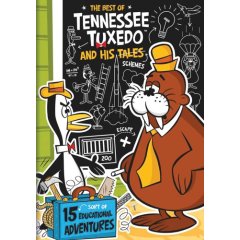 Everything you're looking for is here: