Reviews of the newest DVD collections
of your favorite classic TV shows!
Click on the title to order - huge discounts and free shipping through Amazon.com!

---
Father Knows Best: Season Two
'Father Knows Best' S2: Classic '50s comedies
Looking at the DVD set "Lucy's Really Lost Moments," which offered approximately one hour of rare television appearances by 1950s TV queen Lucille Ball, prompted pulling my DVD set of the second season of the classic 1950s sitcom "Father Knows Best" (FKB) off the shelf.
One nice aspect of buying 1950s shows on DVD is that you typically get more content than sets of more modern programs provide; the DVD set of the second season of FKB offers 36 episodes. It also provides unintentional humor in the form of being very dated. Examples include very good-natured jokes regarding spousal abuse that would never be allowed today and a reference to Cuban cigars, which have since become illegal to buy in the United States.
In many respects, FKB is a typical '50s family sitcom in that it is about insurance agency owner Jim Anderson, his wife Margaret, daughter Betty (and Kathy), and his boy Bud. They are just missing the talking dog and the robot maid.
FKB is also like the much more modern sitcom "The Simpsons," which also tells the story of a true "nuclear" family of a husband, a wife, two daughters, and a son, in that both shows are set in the typical sitcom city Springfield in an undesignated state.
FKB also has the typical sitcom "lessons" about honesty and hard work; additionally, it wrapped up the problems of all of the characters in the approximately 25 minutes that each episode lasted. FKB was typical of the 1950s as well in that Jim and Margaret were childhood sweethearts and slept in separate twin beds.
A particularly surprising episode involved a childhood friend of Jim introducing his wild "child bride," who was roughly 20 years younger than him, to the Andersons. This episode also included an unexpected reference to the intellectual and dark author Franz Kafka.
Another surprising episode involved a very manipulative and scheming teenage she-devil getting her comeuppance. This was also surprisingly provocative for 1955.
The DVD set additionally had an unexpected number of special features; these included modern-day interviews with Elinor Donahue and Lauren Chapin, who played the daughters on FKB, and an episode from the sixth season of the show that consisted primarily of a flashback to a second season episode.
Another special feature was an episode of the series "Window on Main Street," in which FKB star Robert Young starred after the final season of FKB. This was a rather odd early dramedy anthology in which Young's fictional character told the stories of his fellow fictional characters in a false cinema-verite documentary style. A disconcerting element of this show was that the tone of it switched back and forth from corny comedy to melodrama fast enough to cause whiplash.
Please do share your thoughts regarding this show as e-mail to tvdvdguy@gmail.com.
---
TV on DVD Reviews: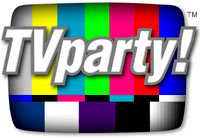 TVparty! for TV Shows on DVD!
Patrick Duffy of Dallas Interview
---
Review by John Stahl

John Stahl is a freelance legal writer who is also a fan of classic and cult television programs. He can be reached at
tvdvdguy@gmail.com
.
---
Product Description
Robert Young returns to the head of the dinner table to play the patriarch of America s most beloved family in Season Two of Father Knows Best.
During Season Two a growing number of families were tuning in to see what kind of trouble Bud (Billy Gray) was going to get into next, how Kathy (Lauren Chapin) was handling growing up, whether Betty (Elinor Donahue) and her boyfriend would breakup and how Margaret (Jane Wyatt) would inevitably hold the family together. A day in the life of the Andersons was a 1950s suburban dream come true.

Bonus Features:
The Teacher From Robert Young s very next TV series, Window On Main Street
Robert Young Pilot: Stagecoach To Yuma (12/7/1955)
Extended FKB Flashback Episode: First Disillusionment (11/16/1959)

Product Details
Actors: Robert Young, Jane Wyatt
Directors: Peter Tewksbury
Format: Box set, Color, DVD-Video, Full Screen, NTSC
Language: English
Region: Region 1
Aspect Ratio: 1.33:1
Number of discs: 5
Studio: Shout! Factory
DVD Release Date: November 11, 2008
Run Time: 660 minutes
ASIN: B001D2WUCA
TV Shows on DVD
Holiday Specials on DVD
TV Commercials on DVD
Amazon Prime - unlimited streaming
of your fave TV shows and movies!
Get your FREE 30 Day Trial!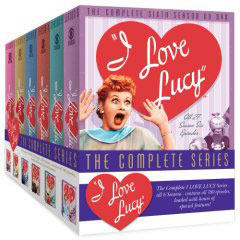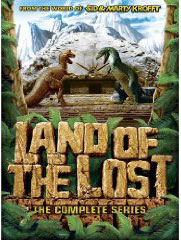 ---
Everything you're looking for is here:
Shop Amazon's New Kindle Fire
Shop Amazon's New Kindle Fire