Reviews of the newest DVD collections of your favorite classic TV shows!
Click on the title to order - huge discounts and free shipping through Amazon.com!
(Ordering TV shows on DVD from the United Kingdom? Click here! )
---
FUNNY OR DIE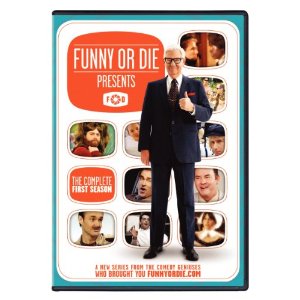 HBO has released on DVD possibly the most hilarious half hour on television today - Funny or Die. Finally a show that made the jump from the internet to TV that is actually top notch! (Then again, this is HBO not television as they like to remind us.)
Produced by Will Ferrell (who's building a comedy dynasty), Adam McKay, and Chris Henchy Funny or Die reminds me of Fernwood 2Night in that it masquerades as a television network, drawing inspiration from familiar television conventions both old and new. Like Fernwood it's absurdist and cockeyed but taken to a startling extreme. Besides that, Fernwood 2Night's own Fred Willard appears in the hysterical 'Space Baby' segments - which manages to be delightfully adorable and despicably vulgar at the same time.
Stylistically asymmetrical, the show is diced into different sometimes recurring comedy bits and they are mostly all brilliant with few clunkers. 'Designated Driver' with Rob Riggle and Paul Scheer is scream out loud funny. 'Playground Politics' is a biting satire that breaks world tensions down to a schoolyard mentality. Wicked.
'Drunk History' gets a comedian fully plastered then have them explain in detail an historical event. Watching Duncan Trussle puking while relating the story of the invention of electricity is unreal.
'Casual Sex' follows an eight month pregnant woman's search for meaningless sex, 'Drunk Driver Superhero' is truly twisted, while Mike O'Connell's brutally capricious musical shorts are brilliant. I laughed until I cried at his manic anthem 'Totally Crazy.'
Scattered throughout are the brightest lights in film comedy today - Will Ferrell, John C. Reilly, Zooey Dechanel, Ed Helms, David Spade, Zach Galifinakis, Richard Lewis, Tim Meadows, along with old school stars like Karen Black and Bud Cort who, in 'Magical Balloon,' craft the most amazingly kooky scenario you'll ever see. It's amazing to see those old pros at it again, they really bring it, a career high point for both. There are so many cool guests and cameos it's a delight to see who might turn up next.
Toss in some tasteless commercial parodies and outrageously zany fake promos and you've got a comic punch in the gut on two discs. No doubt this is not for everybody, superior comedy never is, but if you enjoy your TV on the bizarro side then Funny Or Die is for you.
---
TV on DVD Reviews: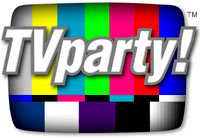 TVparty! for TV Shows on DVD!
| | |
| --- | --- |
| | Reviews by Billy Ingram, as seen on VH1, Trio and Bravo. |
---
Product Details:
* Actors: Steve Tom
* Format: AC-3, Color, Dolby, Dubbed, DVD, NTSC
* Language: English
* Region: Region 1 * Number of discs: 2
* Rated: Unrated
* Studio: HBO Home Video
* DVD Release Date: January 11, 2011
* Run Time: 360 minutes
PR4 & PR5 Pages for ads - CHEAP!
TELEVISION FOREVER - TV Shows on DVD Reviews,
DVD releases you might have missed!
Carol Burnett Show on DVD
ShoutFactoryStore
/ Cool new web series The Hive
Dark Shadows / Obscure 1970s Albums!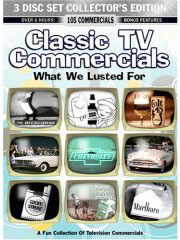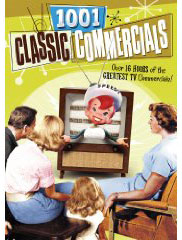 North Carolina Actors / Southern Actors
---
Everything you're looking for is here:

Everything you're looking for is here:
---