Reviews of the newest DVD collections
of your favorite classic TV shows!
Click on the title to order - huge discounts and free shipping through Amazon.com!

---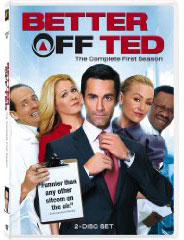 Better Off Ted: Season One
You should meet Ted
The Dec. 1 DVD release of the first season of the sitcom "Better Off Ted" was an early Christmas present for me. This show about a middle manager of a research and development department of the huge evil Veridian Dynamics corporation combines my two favorite forms of comedy, absurd and black, and is an exception to my theory that sitcoms have declined alarmingly.
Before elaborating on my thoughts regarding this exceptional show, I want to encourage lovers of innovative humor to watch the premiere of the second season on December 8. The clever touches include faux public relations ads, which includes one that praises Veridian for catastrophic negligence because these mistakes lead to new discoveries, that appear in each episode.
Some of the absurd humor comes from the harsh and disheartening policies of Veridian. Examples include treating the time that Linda the product tester was trapped in a lab during a lockdown as a break period, responding to low morale by decorating cubicles in one of four themes that included cats and classic cars, and making the highly competent and well-liked Ted jump through numerous insulting hoops to regain his job after the company computer accidentally deleted his personnel record.
The dark humor included a motion-sensor system that left black employees in the dark and trapped in their workspaces because it did not detect their movements, creating destructive devices that included killer pumpkins, and a cut-throat corporate espionage battle between uber uptight boss Veronica, played by "Arrested Development's" Portia de Rossi, and her father that abated only slightly when he told her that he had a fatal disease.
A hilarious storyline that revealed that Veridian put the children in its daycare center to work on everything from conducting experiments to painting lines in the parking garage was a great combination of the dark and absurd humor. A scene in which the daycare teacher told a small boy that his break had not started was particularly good. This episode reminded me that I used to have a friend bring her young daughter to a busy restaurant so that we would not have to wait for a table.
The fact that most of the plots were original reminded me of an article that I read years ago that stated that there were only 10 sitcom plots. Even on the rare occasions that "Ted" resorted to one of those plots, it did so very cleverly. For example, a dispute between Phil and his lab partner Lem regarding who was boss led to them taking 10-minute shifts as the supervisor.
My only disappointment is that this set did not include any extras. I would have liked deleted scenes, a gag reel, and a feature on the bizarre Veridian inventions. These innovations included a flying koala bear, an arachnid-chicken hybrid called an octochicken and a parasitic hair-growing spray.
I would love to hear from other Tedheads and folks who fall in love with this program. My e-mail is tvdvdguy@gmail.com.
---
TV on DVD Reviews: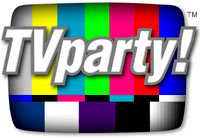 TVparty! for TV Shows on DVD!
Patrick Duffy of Dallas Interview
---
Review by John Stahl

John Stahl is a freelance legal writer who is also a fan of classic and cult television programs. He can be reached at
tvdvdguy@gmail.com
.
---
---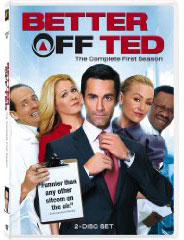 Better Off Ted: Season One
Product Details
Actors: Jay Harrington, Portia de Rossi
Format: AC-3, Color, Dolby, Dubbed, DVD, Subtitled, Widescreen, NTSC
Language: English
Subtitles: English, French, Spanish
Region: Region 1 (U.S. and Canada only. Read more about DVD formats.)
Number of discs: 2
Rating: NR (Not Rated)
Studio: 20th Century Fox
DVD Release Date: December 1, 2009
Run Time: 263 minutes
PR4 & PR5 Pages for ads - CHEAP!
Carol Burnett Show on DVD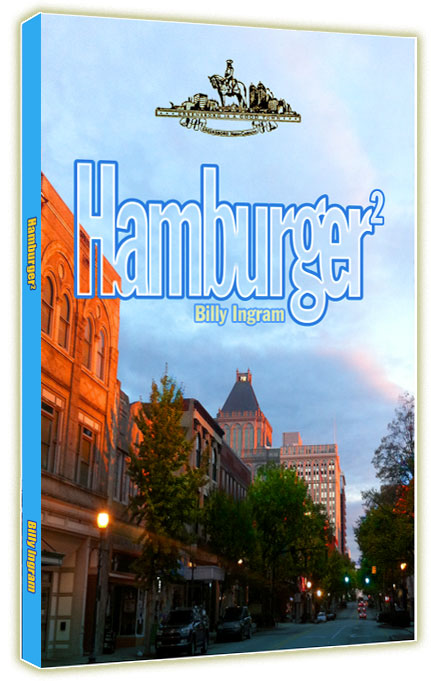 The focus is on Greensboro, NC!
---
Everything you're looking for is here: