---
Review by John Stahl

John Stahl is a freelance legal writer who is also a fan of classic and cult television programs. He can be reached at
tvdvdguy@gmail.com
.
---
---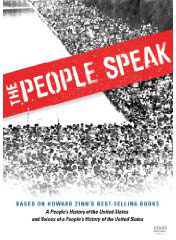 The People Speak
Product Details
Actors: Howard Zinn, Matt Damon, Viggo Mortensen, Morgan Freeman, Danny Glover
Directors: Howard Zinn, Chris Moore, Anthony Arnove
Format: Closed-captioned, Color, DVD, NTSC
Language: English (Dolby Digital 5.1)
Region: Region 1 (U.S. and Canada only. Read more about DVD formats.)
Aspect Ratio: 1.33:1
Number of discs: 1
Rating: NR (Not Rated)
Studio: A&E HOME VIDEO
DVD Release Date: February 9, 2010
Run Time: 150 minutes

Special Features
Behind the scenes at the Cutler Majestic Theatre
Celebrity interviews
Editorial Reviews
Product Description
The People Speak is a beautiful and moving film inspired by Howard Zinn's books A People's History of the United States--first published in 1980 and one of the bestselling history books in the United States--and Voices of a People's History of the United States, the primary-source companion to A People's History of the United States, edited with Anthony Arnove.
The film features the actual words (in letters, songs, poems, speeches, and manifestoes) of rebels, dissenters, and visionaries from our past--and present--including Frederick Douglass, Susan B. Anthony, Bob Dylan, Langston Hughes, Chief Joseph, Muhammad Ali, and unknown veterans, union workers, abolitionists, and many others never featured in high school textbooks. These dramatic moments from our history are brought to life by a group of remarkable musicians and actors.
Like Howard Zinn's work as a whole, The People Speak celebrates the extraordinary possibilities for creating social change that ordinary people have realized throughout the course of our nation's rich but often ignored history of dissent and protest.
The People Speak is produced by Matt Damon, Josh Brolin, Chris Moore, Anthony Arnove, and Howard Zinn, co-directed by Moore, Arnove and Zinn, and features dramatic and musical performances by Allison Moorer, Benjamin Bratt, Bob Dylan, Bruce Springsteen, Chris Robinson, Christina Kirk, Danny Glover, Darryl "DMC" McDaniels, David Strathairn, Don Cheadle, Eddie Vedder, Harris Yulin, Jasmine Guy, John Legend, Josh Brolin, Kathleen Chalfant, Kerry Washington, Lupe Fiasco, Marisa Tomei, Mart'n Espada, Matt Damon, Michael Ealy, Mike O'Malley, Morgan Freeman, P!nk, Q'orianka Kilcher, Reg E. Cathey, Rich Robinson, Rosario Dawson, Sandra Oh, Sean Penn, Staceyann Chin, and Viggo Mortensen.
For a full list of credits for The People Speak, visit http://www.thepeoplespeak.com/credits
North Carolina Actors / Southern Actors
PR4 & PR5 Pages for ads - CHEAP!
Carol Burnett Show on DVD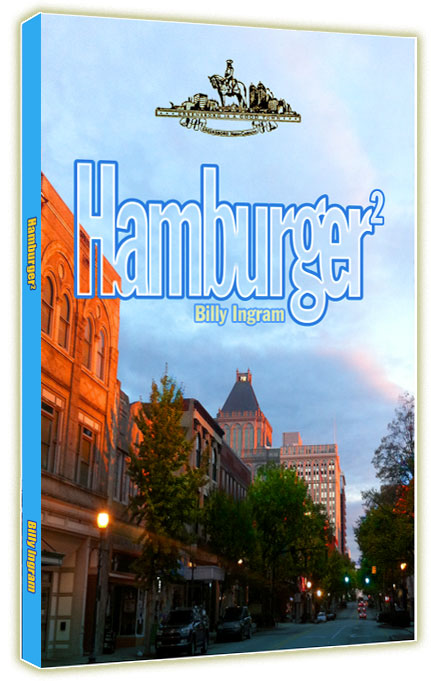 The focus is on Greensboro, NC!