Reviews of the newest DVD collections
of your favorite classic TV shows!
Click on the title to order - huge discounts and free shipping through Amazon.com!

---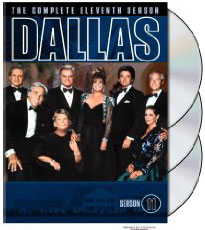 Dallas: Season 11
The 11th season of the long-running primetime soap "Dallas," which was released on DVD on April 21, deserves enormous credit for getting better after a truly absurd start. Much of the improvement came from the veteran cast members getting more into their roles after seeming like students who were not ready for their vacations to end and were apparently dreading another school year.
Before discussing specifics, it is important to give the show due regard for lasting well beyond the seven or eight seasons that is typical for classic programs. It was also a true saga that told the story of three generations of two families and was one of the first programs to truly thrive as reruns on cable networks.
The departure of Victoria "That Barnes Woman" Principal at the beginning of the 11th season resulted in the ridiculous "mummy" Pam Ewing, who an extra wrapped head-to-foot in bandages played for the first several episodes of this season. Doctors explaining as well that an accident had caused Pam's voice to change was equally silly.
The season began as well with evil oil tycoon J.R. Ewing trying to rebound from losing the oil company that his father founded and that J.R. would do, and did, virtually any evil unscrupulous act to control and protect. The good news is that J.R. retained adequate entertainment value after suffering the fate of many classic television characters of becoming a real-life cartoon.
In this case, J.R. seemed to require virtually no provocation to dedicate himself to destroying someone who became an enemy for not doing much more than looking cross-eyed at him. Further, seeing the sexual conquests of this aging character go from somewhat hard-to-get 30-something bimbos to a very easy 50ish cougar was as sad as seeing the Casanova Sam Malone from the sitcom "Cheers" suffer a comparable decrease in charisma.
One of the more interesting storylines involved J.R. using a youngish himbo as a front for business deals only to have this junior J.R. try to betray his mentor. This predictably puts him in J.R.'s crosshairs.
The satisfying end of the long-running Barnes-Ewing feud was a nice indication of a realization that the show was approaching its end. On a similar note, Cliff Barnes developed a true friendship with his former enemy brother-in-law Bobby Ewing.
A handful of guest appearances as a young and virtually unrecognizable Brad Pitt was another highlight of the season. Seeing him was interesting, and he did a decent job with his role but really did not make an impact. Additionally, fans of Pitt may be disappointed that he did not follow the practice of earlier teen idol Christopher Atkins of parading around the show's Southfork ranch in a speedo.
Please do share your thoughts regarding this show as e-mail to tvdvdguy@gmail.com.
---
TV on DVD Reviews: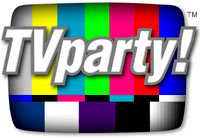 TVparty! for TV Shows on DVD!
Patrick Duffy of Dallas Interview
---
Review by John Stahl

John Stahl is a freelance legal writer who is also a fan of classic and cult television programs. He can be reached at
tvdvdguy@gmail.com
.
---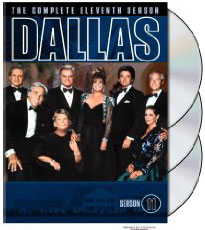 Dallas: Season 11
Product Details
Actors: Larry Hagman, Patrick Duffy, Linda Gray, Barbara Bel Geddes, Howard Keel
Directors: Linda Gray, Dwight Adair, Leonard Katzman, Michael Preece, Steve Kanaly
Format: Box set, Color, DVD-Video, NTSC
Language: English
Region: Region 1
Aspect Ratio: 1.33:1
Number of discs: 3
Studio: Warner Home Video
DVD Release Date: April 21, 2009
Run Time: 1417 minutes
Product Description
J.R. may be down, but he's never out. After Ewing Oil collapsed in disgrace at the end of Season 10, some folks might expect Season 11 to feature a J.R. who's learned his lesson. But not Dallas fans - they know the only lesson J.R. ever learned was do unto others before they do unto you. So hang on to your Stetsons for 30 irresistible episodes of cheatin, lyin and tomcattin as J.R. claws his way back to the top. More drama: Bobby loses Pam but finds new romance. Cliff meets a broken-down wildcatter with dreams of gusher glory. Sue Ellen discovers that revenge is sweet. Two murder cases grab headlines. And a new crop of drop-dead gorgeous vamps with big schemes and bigger hair make life even more interesting for J.R.
TV Shows on DVD
Holiday Specials on DVD
TV Commercials on DVD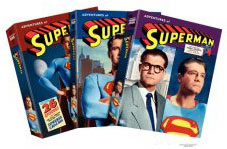 Amazon Prime - unlimited streaming
of your fave TV shows and movies!
Get your FREE 30 Day Trial!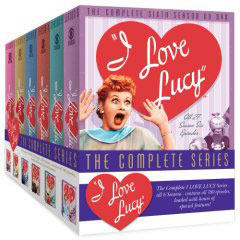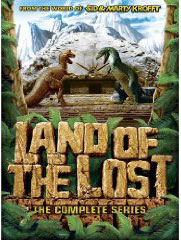 ---
Everything you're looking for is here:
Shop Amazon's New Kindle Fire
Shop Amazon's New Kindle Fire