Reviews of the newest DVD collections
of your favorite classic TV shows!
Click on the title to order - huge discounts and free shipping through Amazon.com!

---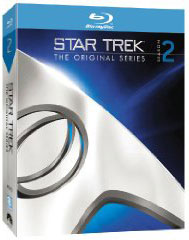 Star Trek The Original Series:
Season Two - Blu-Ray
Trekker's dream
I am enough of a Trekker to have been excited by the recent release of the second season of the original "Star Trek" series on blu-ray. The combination of blu-ray technology and the incredible enhancements that earlier DVD releases of this series made to the episodes make this set exceptional.
The blu-ray really brings out the bright colors of the episodes and the textures of the Starfleet uniforms and other elements of the show. One of the more amusing aspects of this much greater detail was seeing the multiple fine hairs on the back of the alien leader in the episode entitled "The Apple."
Seeing the back hairs also illustrated a minor negative aspect of this blu-ray release. The incredible detail makes it clear that the spaceships are inexpensive models, the high-tech gadgets are cheap props, and that Spock's Vulcan ears are glued on. None of this should surprise Trekkers.
A set of episodes of this season of "Star Trek" is definitely a must-own in either blu-ray or the incredibly enhanced set that I reviewed last year and that made several of my "top" lists. These episodes had many classic elements on which other episodes of Trek series were based and have also provided material for countless jokes.
I would love to write about all 26 episodes but will choose a handful.
"Mirror Mirror" had the classic elements of parallel universes and evil twins. It also promoted the desirable philosophy of not using greater strength to coerce a weaker society.
"The Changeling" was an exceptionally clever episode that had the deep space probe Nomad that earth sent out to explore having its mission altered in a creative manner that required that Nomad destroy imperfection. Watching Nomad follow Captain Kirk around like a floating metallic puppy was amusing, and the manner in which Kirk outwitted Nomad using great Vulcan logic that remains a source of humor more than 40 years later.
"Metamorphosis" is another must-see episode that reveals the fate of warp drive creator Zefram Cochrane from the "First Contact" Star Trek film. It is nice that Cochrane got to see the fruits of his work.
"I, Mudd" is another special episode both for featuring an appearance by the entertaining space conman Harry Mudd and for depicting the lesson of "I, Robot" and "The Terminator" that humans should not depend on androids. Seeing comely twin androids seduce horny young Ensign Chekov, watching Spock try to subdue an android with a Vulcan neck pinch, and having Mudd receive a very apt punishment were hilarious.
No discussion of the second season would be complete without mentioning the classic "The Trouble with Tribbles" episode. Watching these furry little creatures multiple to the extent that they pose a serious threat to the Enterprise is very funny. It is nice that the tribbles are heroes in the end, but people seem to disregard the macabre element of the amusing final scene.
The discussion of "Tribbles" also provides a good opportunity to discuss the special features in this blu-ray set. These include high-definition versions of the "Star Trek: Deep Space Nine" and "Star Trek: The Animated Series" episodes about these cute little parasites.
Other special features include a segment in the group of features that have home movies that were taken on the set of the original series and separate features that describe this unparalleled franchise.
Trekkers and other fans are encouraged to contact me; because Kennedyachusetts does not have sub-space communication yet, I ask that you please e-mail me at tvdvdguy@gmail.com. Live long and prosper.
---
TV on DVD Reviews: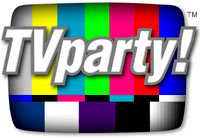 TVparty! for TV Shows on DVD!
Patrick Duffy of Dallas Interview
---
Review by John Stahl

John Stahl is a freelance legal writer who is also a fan of classic and cult television programs. He can be reached at
tvdvdguy@gmail.com
.
---
---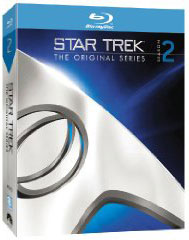 Star Trek The Original Series: Season Two
Product Details
Actors: Leonard Nimoy, DeForest Kelley, William Shatner, James Doohan
Format: AC-3, Closed-captioned, Color, Dolby, DTS Surround Sound, Dubbed, Subtitled, Widescreen
Language: English, Spanish, French
Subtitles: English, French, Spanish, Portuguese
Aspect Ratio: 1.33:1
Number of discs: 7
Rating: NR (Not Rated)
Studio: Paramount
DVD Release Date: September 22, 2009
Run Time: 1270 minutes
I Love Lucy / Lucy Show
Here's Lucy / Life With Lucy
Here's Lucy: Lucille Ball Behind the Scenes
Lucille Ball Specials on DVD Review
PR4 & PR5 Pages for ads - CHEAP!
Carol Burnett Show on DVD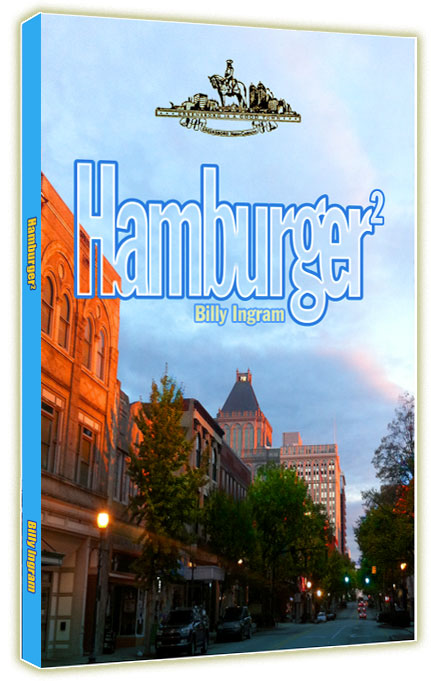 The focus is on Greensboro, NC!
---
Everything you're looking for is here:
Shop Amazon's New Kindle Fire
Shop Amazon's New Kindle Fire