Reviews of the newest DVD collections
of your favorite classic TV shows!
Click on the title to order - huge discounts and free shipping through Amazon.com!

---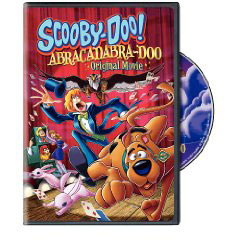 Scooby-Doo! Abracadabra Doo
When Harry met Scooby
Scooby-Doo! Abracadabra Doo is the latest in the long series of Scooby-Doo animated movies that are made for Cartoon Network. This one, which has Scooby and the meddling kids solving a mystery at an old castle that is now a magic school, is obviously designed to cash in on the popularity of fellow Warner Brothers character Harry Potter.
This movie ranks in the middle of the series of similar productions; it is interesting enough and pokes some fun at the Scooby clichés but has a slighter slower pace and is not quite as well animated as earlier films.
Scooby-Doo on Zombie Island, which is set in the New Orleans area, and Scooby-Doo and the Cyber Chase, which plays heavily on the clichés, are my favorites. I am eagerly awaiting Scooby-Doo and the Stolen Tonight Show.
Velma, who is the brains of the Scooby gang, gets the group to investigate the eerie goings on at this institute of higher learning where her sister Madelyn is training to become a stage magician. The supernatural creatures who are creating mayhem are the dragon/eagle/lion hybrid gryphon and the hideous howling ghost-like banshee.
The plot follows the formula that has worked so well for 40 years of a handful of area residents either wanting school owner Whirlen Merlin to sell the castle or are simply creepy enough to prompt racial profiling. The plot also follows the pattern of making the audience feel smart by making the villain obvious to even a small child.
The real fun of the movie is seeing the characters with which many of us grew up act the same way that they have since 1969. Shaggy and Scooby still have absurdly large appetites, are cowards, and get chased by the scary creature of the week at least once.
Additionally, studly Fred leads the group but has found himself portrayed as more of a buffoon these days; this humor relates to his ascot, his lack of intelligence, and his thinly disguised love (or lust) for the voluptuous Daphne.
For her part, Daphne has become a modern woman and is working hard to no longer be the "danger-prone" damsel in distress. She even trains herself in martial arts in the most recent outing.
A hilarious additional modern twist is a GPS with a 'tude voiced by comedian Dave Attell. This GPS shouts at and insults Mystery Machine driver Fred while ordering him to take a back roads route to his destination.
The extra feature is an instructional video on making puppets; it makes this art seem so easy that I am sure that I would foul it up.
I would love to hear from other Scooby fans but am afraid that sending you Scooby snacks for e-mailing me at tvdvdguy@gmail.com would be impractical.
---
TV on DVD Reviews: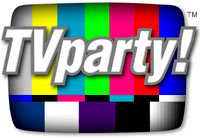 TVparty! for TV Shows on DVD!
Patrick Duffy of Dallas Interview
---
Review by John Stahl

John Stahl is a freelance legal writer who is also a fan of classic and cult television programs. He can be reached at
tvdvdguy@gmail.com
.
---
---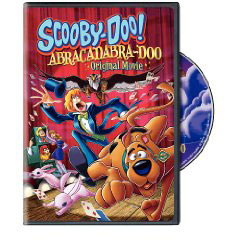 Scooby-Doo! Abracadabra Doo
Product Details
Actors: Frank Welker, Matthew Lillard, Mindy Cohn, Grey Delisle
Format: AC-3, Color, Dolby, DVD, Full Screen, Subtitled, NTSC
Language: English (Dolby Digital 5.1)
Subtitles: English
Region: Region 1 (U.S. and Canada only. Read more about DVD formats.)
Aspect Ratio: 1.33:1
Number of discs: 1
Rating: Unrated
Studio: Warner Home Video
DVD Release Date: February 16, 2010
Run Time: 75 minutes
Special Features
Scooby-Doo! And Puppets Too!: Learn how to make your very own scary puppet

Product Description
Scooby-Doo and the gang go on a trip to check on Daphne's sister, Melissa. She's been studying magic at the Whirlen Merlin Magic Academy. Apparently there's been trouble at the Academy. Sightings of a giant dragon have been scaring all the students away. The gang smells trouble and decides to investigate.
North Carolina Actors / Southern Actors
PR4 & PR5 Pages for ads - CHEAP!
Carol Burnett Show on DVD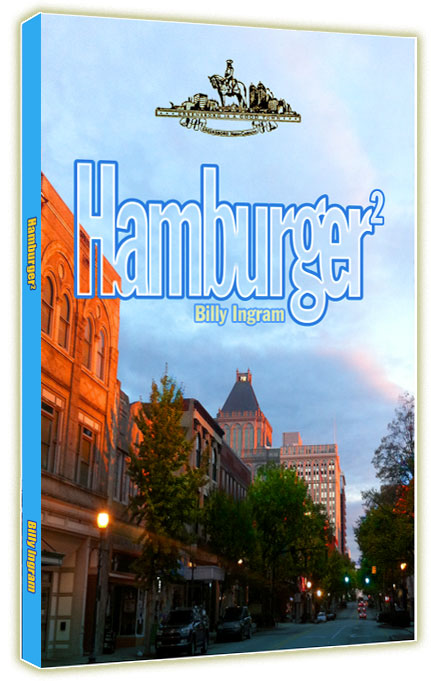 The focus is on Greensboro, NC!
---
Everything you're looking for is here:
Shop Amazon's New Kindle Fire