Reviews of the newest DVD collections
of your favorite classic TV shows!
Click on the title to order - huge discounts and free shipping through Amazon.com!

---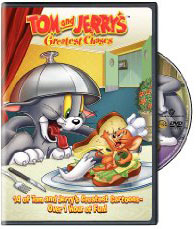 Tom and Jerry's Greatest Chases, Vol. 4
The hilarious surreal antics on the recently released DVD Tom and Jerry's Greatest Chases, Volume 4 make me want to introduce a mouse into my two-cat household. These cartoons about the antics of Jerry the mouse and Tom the cat are a great example of the terrific cartoon violence that fell victim to a group of kill joys. I do give Warner Brothers great credit for not putting the warning that the cartoons are not suitable for children that it has placed on similar releases.
A typical plot of a Tom and Jerry cartoon is that Jerry provokes Tom by assaulting him or simply being present, Tom begins chasing Jerry, and the pair spends roughly five minutes going Guantamo on each other with household objects, fireworks, and virtually anything else within reach. As my reviews of prior releases have stated, it is amazing that animators found fresh ways for the pair to torture each other in hundreds of cartoons over several decades.
An additional theme in this set of 14 cartoons is that the glee that the battles provide Tom and Jerry is very apparent. The masochistic Jerry often provokes Tom purposefully, and Tom passes on many opportunities to enjoy mouse tartar. This is very apparent in a cartoon in which Jerry becomes jealous of Tom courting a girl cat.
"Little School Mouse" is my favorite in the set; this one has Jerry teaching a baby mouse how to provoke and escape a cat; these lessons include Jerry demonstrating the technique on Tom and then having his student try the same method. A segment in which captioned diagrams show "cat chases mouse, mouse runs into hole, cat says bad words" is particularly funny.
"Jerry and Jumbo" is another particular good cartoon; this one has Jerry and a baby elephant who is disguised as a mouse team up against Tom.
I invite other fans of Tom and Jerry to e-mail their thoughts about that crazy cat and that wacky mouse to tvdvdguy@gmail.com.
---
TV on DVD Reviews: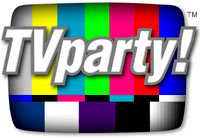 TVparty! for TV Shows on DVD!
Patrick Duffy of Dallas Interview
---
Review by John Stahl

John Stahl is a freelance legal writer who is also a fan of classic and cult television programs. He can be reached at
tvdvdguy@gmail.com
.
---
---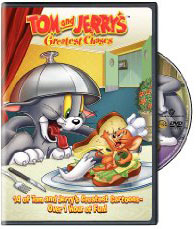 Tom and Jerry's Greatest Chases, Vol. 4
Product Details
Format: Animated, Color, DVD, Full Screen, NTSC
Language: English
Region: Region 1 (U.S. and Canada only. Read more about DVD formats.)
Aspect Ratio: 1.33:1
Number of discs: 1
Rating: Unrated
Studio: Warner Home Video
DVD Release Date: February 2, 2010
Run Time: 98 minutes
Average Customer Review: No customer reviews yet. Be the first.
ASIN: B002U4UZA4
Amazon.com Sales Rank: #5,154 in Movies & TV (See Bestsellers in Movies & TV)
Popular in this category: (What's this?)
#4 in Movies & TV > Animation > Cartoon Network > Tom & Jerry
Would you like to update product info or give feedback on images?
Editorial Reviews
Product Description
Studio: Warner Home Video Release Date: 02/02/2010 Run time: 98 minutes
North Carolina Actors / Southern Actors
PR4 & PR5 Pages for ads - CHEAP!
Carol Burnett Show on DVD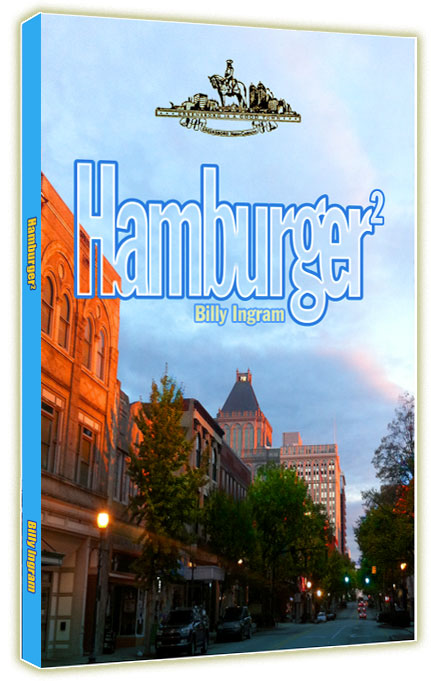 The focus is on Greensboro, NC!
---
Everything you're looking for is here:
Shop Amazon's New Kindle Fire