Reviews of the newest DVD collections
of your favorite classic TV shows!
Click on the title to order - huge discounts and free shipping through Amazon.com!

---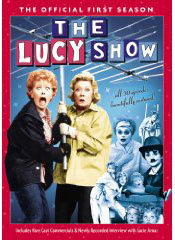 The Lucy Show: The Official First Season
When I Love Lucy left the air after the split up of the Arnaz' marriage, Lucy left the TV biz to pursue other interests. Eventually CBS talked her into another series and The Lucy Show immediately shot to the top of the ratings. The new show was basically I Love Lucy with three kids taking the place of Fred and Ricky; most of the crew that wrote and created the original series were back for the sequel.
After years of Dollar Store Lucy Show DVDs that consisted of a scant few public domain episodes, the official release of the first season of The Lucy Show is now out on DVD and it's a great opportunity to get another look at this uneven but highly entertaining series.
The only real problem with The Lucy Show is its formulaic approach, most episodes are a build up to some spectacular stunt or catastrophic mashup. Still, Lucy and Viv are so engaging and the scripts contain enough laugh out loud moments that this makes for great TV viewing.
Like many other series, The Lucy Show lost steam with each year so the best scripts can be found in the first seasons. Gale Gordon joined the cast in season two and Vivian Vance left after season three; soon the kids were gone and Lucy was working for Mr. Mooney at the bank. But for diehard I Love Lucy fans, season one of The Lucy Show comes closest to matching that earlier, hallowed classic series - with bored housefraus Lucy and Viv trying out different jobs, scheming to get over on someone, and getting into jams just like old times.
There are many flat out hilarious episodes - in particular, "Lucy and Viv Put in a TV Antenna" and "Lucy and Viv Put In A Shower" are on par with the best I Love Lucy episodes and there's even a fun, rare Christmas themed Lucy show.

There are lots of extras in this affordable DVD set including interviews with Lucie Arnaz and Jimmy Garrett along with rare commercials and network promos.

---
TV on DVD Reviews: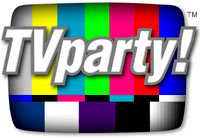 TVparty! for TV Shows on DVD!
Patrick Duffy of Dallas Interview
| | |
| --- | --- |
| | Reviews by Billy Ingram, as seen on VH1, Trio and Bravo. |
---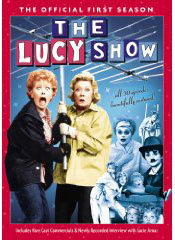 The Lucy Show: The Official First Season
Product Details
• Actors: Lucille Ball, Vivian Vance, Jimmy Garrett, Ralph Hart, Candy Moore
• Directors: Jack Donohue
• Format: Box set, Color, DVD, Full Screen, NTSC
• Language: English
• Region: Region 1 (U.S. and Canada only.)
• Aspect Ratio: 1.33:1
• Number of discs: 4
• Studio: Paramount
• DVD Release Date: July 21, 2009
• Run Time: 773 minutes

Product Description
After the death of her husband, Lucy Carmichael (Lucille Ball) and her friend, the recently divorced Vivian Bagley (Vivian Vance), move into a house together with their children. The series follows the adventures of the widow Lucy as she grapples with the comic complications of life on her own.
I Love Lucy / Lucy Show
Here's Lucy / Life With Lucy
Here's Lucy: Lucille Ball Behind the Scenes
PR4 & PR5 Pages for ads - CHEAP!
Carol Burnett Show on DVD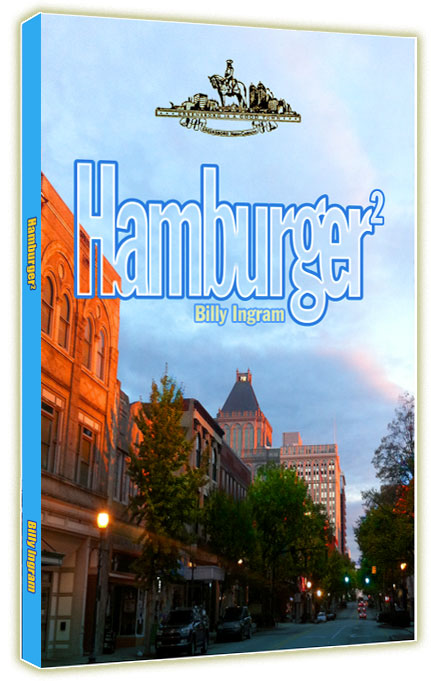 The focus is on Greensboro, NC!
Superman on DVD!
Batman on DVD!
The Flash on DVD!
Super Friends on DVD!
All New Super Friends on DVD!
Superman Doomsday on DVD!
Smallville on DVD!
Justice League: New Frontier
PR4 & PR5 Pages for ads - CHEAP!
Carol Burnett Show on DVD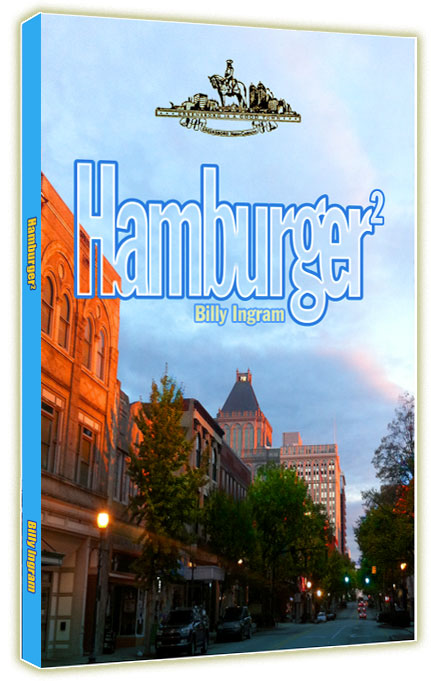 The focus is on Greensboro, NC!
Everything you're looking for is here:

---