Reviews of the newest DVD collections
of your favorite classic TV shows!
Click on the title to order - huge discounts and free shipping through Amazon.com!

---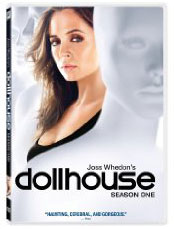 Dollhouse: Season One (2009)
'Dollhouse:' A good modern version of 'Fantasy Island'

The July 28 release of the first season of the Fox sci-fi drama Dollhouse, by the legendary Joss Whedon, was highly anticipated and did not disappoint. Also watching some episodes in the standard DVD format and some on blu-ray allows saying that the sound is incredibly crisper and the picture is much sharper on blu-ray than it is on the still good standard DVD. Both sets include the same material.
One of the many terrific things that can be said about this set is that it gave fanboys like me a chance to see the series after passing on it during its network run out of fear of getting hooked only to have Fox cancel it; we will never forget firefly, which is another Friday night Joss Whedon series that Fox sent to an untimely death. This makes us wonder how Whedon's classic series Buffy the Vampire Slayer and Angel survived seven and five years respectively.
Another good thing about Dollhouse is that the concept and the dialog are above average for broadcast and non-premium cable. A scene that depicts one of the numerous adversarial relationships in the show in which one adversary tells another that there is enough indignation for everyone to have seconds is my favorite of the season and is very typical of Whedon's wonderfully wry style.
Like the vastly inferior 1970s Aaron Spelling B-list celebrity populated drama "Fantasy Island, Dollhouse deals with the theme of fulfilling people's fantasies. On Dollhouse, this is achieved by implanting the personalities, memories, and knowledge of other people into humans who have had their personalities, memories, and knowledge transferred from their brains onto portable hard drives.
Dollhouse technician Topher, played by the adorkable Fran Kranz who has finally gotten a good role, can repeat the process of implanting the essences of different people into a doll, otherwise known as an active, and then erasing that imprint a seemingly endless number of times. Topher can be thought of as slacker Xander, who also has an abbreviated name, from Buffy with a much higher IQ and far more pride.
An episode in which the lonely Topher uses the imprinting technology to transform a doll into a buddy with whom he can geek out entirely was a charming touch in this generally dark series.
In the course of the 12 episodes that aired last spring, the numerous roles that lead character Echo assumed included an ideal date, a highly-skilled thief, an intelligence expert, a recently deceased woman, and a hostage negotiator. Buffy veteran Eliza Dushku did a decent to good job with each impersonation.
The very good extras include the unaired pilot, which provided the same level of exposition that concerned Fox about firefly and that killed that show. The pilot was a good episode with truly clever twists that made much more sense than the first episode that aired. Use of the phrase "man friend" was the only negative aspect of this episode.
Another extra consisted of an additional unaired episode titled Epitaph One that answered several season-long questions and that will likely be the season premiere when the show returns in the fall.

Please do share your thoughts regarding this show as comments on this posting or as e-mail to tvdvdguy@gmail.com. I promise that I will not send anyone with negative comments to the attic.
---
TV on DVD Reviews: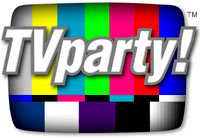 TVparty! for TV Shows on DVD!
Patrick Duffy of Dallas Interview
---
Review by John Stahl

John Stahl is a freelance legal writer who is also a fan of classic and cult television programs. He can be reached at
tvdvdguy@gmail.com
.
---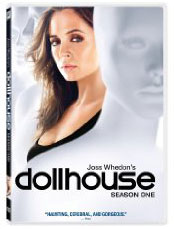 Dollhouse: Season One (2009)
Product Details
Actors: Eliza Dushku, Harry J. Lennix, Tahmoh Penikett, Fran Kranz, Enver Gjokaj
Format: AC-3, Box set, Color, Dolby, DVD, Widescreen, NTSC
Language: English
Subtitles: English, French, Spanish, Portuguese
Region: Region 1 (U.S. and Canada only. Read more about DVD formats.)
Aspect Ratio: 1.78:1
Number of discs: 4
Rating: NR (Not Rated)
Studio: Twentieth Century Fox
DVD Release Date: July 28, 2009
Run Time: 641 minutes

Product Description
From Joss Whedon comes a new groundbreaking show starring Eliza Dushku as Echo, an operative in an underground organization that provides hired personas for various missions.
Disc 1: 185 Minutes
**Forced Trailers: Wolverine, Joss Whedon Properties Trailer, I Love You Beth Cooper, Nobel Son, Wrong Turn 3, The Keeper
**Ghost
*Episode Commentary with Joss Whedon and Eliza Dushku
**The Target
**Stage Fright
**Gray Hour
Disc 2: 185 Minutes
**Forced Trailers
**True Believer
**Man on the Street
**Echoes
**Needs
Disc 3: 185 Minutes
**Forced Trailers
**A Spy in the House
**Haunted
**Briar Rose
**Omega
Disc 4: 139 Minutes
**Forced Trailers
**Epitaph One
*Episode Commentary by Jed Whedon and Maurissa Tancharoen
**Original Unaired Pilot - "Echo"
**Deleted Scenes
**Making Dollhouse
**Coming Back Home
**Finding Echo
**Designing the Perfect Dollhouse
**A Private Engagement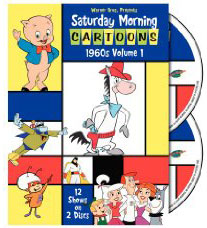 PR4 & PR5 Pages for ads - CHEAP!
Carol Burnett Show on DVD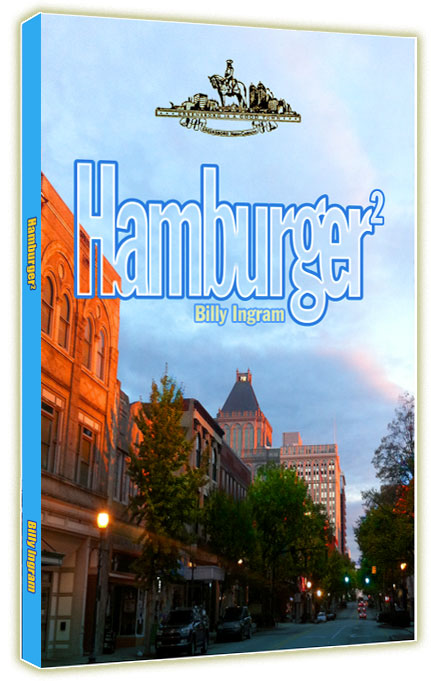 The focus is on Greensboro, NC!
---
Shop Amazon's New Kindle Fire