Reviews of the newest DVD collections
of your favorite classic TV shows!
Click on the title to order - huge discounts and free shipping through Amazon.com!
---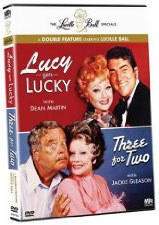 The IT Crowd: The Complete Third Season
British comedy at its best
The third series, my people call them seasons, of the hilarious Britcom "The IT Crowd" may be the best example of how British shows are superior to American fare. The September 15 DVD release of this season provides my fellow Yanks a chance to decide for themselves.
My fellow fans of British comedy will be glad to know as well that the two seasons of the sketch comedy "Manstrokewoman" from "Crowd's" Ash Atalla is being released on DVD on September 29. I have watched this incredible show and will run a review of it the week of its release.
Crowd, which has won several prestigious British awards, tells the stories of underappreciated techie geeks Roy and Moss and their hopelessly technically illiterate manager Jen. The "crowd" works in the dingy basement of the beautiful modern skyscraper from which their employer, Reynholm Industries, operates.
The show succeeds so well both because Chris O'Dowd as the surly Roy and Richard Ayoade as the much quieter Moss play these well-written characters perfectly. They also make an incredible team who share an obsessive love for technology and justifiable disdain for those who mistreat them. They can be considered the Sheldon and Leonard of the U.K.
User ignorance, meaningless corporate gestures, and silly trends continue to be targets in the third season. Examples include clueless corporate president Douglas not knowing how to open his laptop, Douglas randomly selecting the employee of the month from a box of photos of staff members, and a comparison of Facebook to a disease in which online friends are compared to a large collection of germs.
The episode in which Roy and Moss convince Jen to present a small metal box as the Internet was one of the best of the season. At the risk of offending the Internet elders, I would like to share that supposedly well-educated and intelligent people believing the absurd lies that the boys concocted was hilarious.
An episode that centered around Douglas' sexual harassment of all three members of the "crowd" was another classic episode. As is typical in the show, the uber-geeky Moss got the worst of it and had to retreat to his happy place.
The DVD set offers the bonus of great special features, which is rare for a third season of any show. My favorite showed the original version of the animatic title sequence. There was also an interview with creator Graham Linehan, who also brought us the equally good Britcoms "Father Ted" and "Black Books," and a tour of the "Crowd" set.
As always, I would love to hear from fans of this show as e-mail to tvdvdguy@gmail.com. I am sorry that I do not have a friendface account yet.
---
TV on DVD Reviews: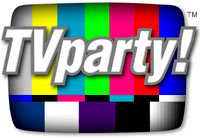 TVparty! for TV Shows on DVD!
Patrick Duffy of Dallas Interview
---
Review by John Stahl

John Stahl is a freelance legal writer who is also a fan of classic and cult television programs. He can be reached at
tvdvdguy@gmail.com
.
---
---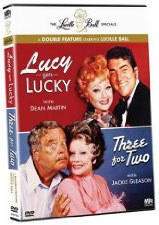 The Lucille Ball Specials
Product Details
Actors: Chris O'Dowd, Richard Ayoade, Matt Berry
Directors: Graham Linehan
Format: Color, DVD, NTSC, Widescreen
Language: English
Region: Region 1 (U.S. and Canada only. Read more about DVD formats.)
Aspect Ratio: 1.78:1
Number of discs: 1
Rating: NR (Not Rated)
Studio: MPI HOME VIDEO
DVD Release Date: September 15, 2009
Run Time: 137 minutes
Product Description
From the Producer of the Office and Director Graham Linehan
Version 3.0 has finally arrived, and your most urgent IT Department queries can now be answered: Will Jen s builder urinate in all her sinks? Why is Moss speaking like a manly football fan? How did Roy end up living on the street? Who is Reynholm s new Employee Of The Month? Can anyone stop the horror of Friendface? Should a charity calendar ever feature topless nerds? Have you tried turning it off and on again? Chris O Dowd, Richard Ayoade, Katherine Parkinson and Matt Berry star in this all-new season of the Emmy winning IFC hit from writer/director Graham Linehan (FATHER TED) and executive producer Ash Atalla (THE OFFICE). THE IT CROWD proves, says Wired, that nothing beats funny walks or electroshock-therapy pants when it comes to getting a big-ass belly laugh!
I Love Lucy / Lucy Show
Here's Lucy / Life With Lucy
Here's Lucy: Lucille Ball Behind the Scenes
Lucille Ball Specials on DVD Review
PR4 & PR5 Pages for ads - CHEAP!
Carol Burnett Show on DVD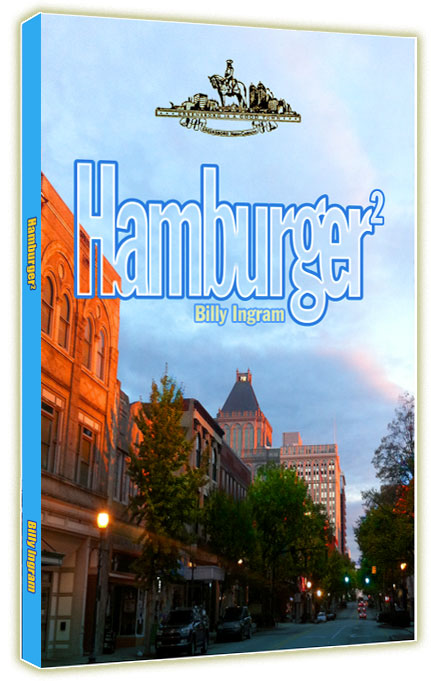 The focus is on Greensboro, NC!
---
Everything you're looking for is here:
Shop Amazon's New Kindle Fire
Shop Amazon's New Kindle Fire