Reviews of the newest DVD collections
of your favorite classic TV shows!
Click on the title to order - huge discounts and free shipping through Amazon.com!

---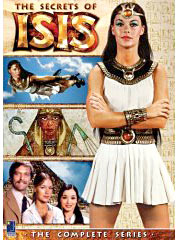 The Secrets of Isis
BCI continues releasing Saturday morning classics from the Filmation studio and Secrets of Isis is one of the most anticipated DVD sets from that massive catalog. No wonder it's one of the hottest selling DVDs on Amazon right now.
I was a big fan of Shazam which preceded Isis by a year on Saturdays in the mid-'70s. Shazam hasn't found it's way to DVD yet but The Secrets of Isis - The Complete Series is the next best thing.
The Secrets of Isis stars Joanna Cameron as Andrea Thomas (Mighty Isis), with Brain Cutler as Rick Mason, Joanna Pang as Cindy Lee, and Ronalda Douglas as Rennie Carrol. Even Captain Marvel himself pops up to help, remember they shared a show together with The Shazam / Isis Hour for two years.
Many believe Isis was the best live-action superhero program of the era (I rate it second, right behind Shazam) but there's no doubt, with a soaring sense of wonder that delivers genuine thrills and chills, it'll be great for your kids. Or get it for yourself, for the nostalgia appeal. Sure, Isis harkens back to a simpler time, but that part of the appeal.
As is the custom with BCI, the extras are plentiful. There's an audio commentary track for one episode and new cast interviews along with a plethora of other great features including a bonus episode of the animated series Freedom Force starring Isis.
I'm looking forward to more Filmation classics from BCI (the Archies / Josie and the Pussycats / Sabrina shows are coming soon under a different distributor, sadly without the abundance of extras BCI has spoiled us with - see below).
---
The Secrets of Isis - The Complete Series soars onto DVD on July 24th and will enchant you with the following special features:
* Spotlight Interviews (two hours) with cast members and crew from "The Secrets of Isis": Producers Lou Scheimer and Richard M. Rosenbloom, stars Brian Cutler, Joanna Pang and Ronalda Douglas, writers David Dworski, Michael Reaves and David Wise, designer Bob Kline and Assistant Director Henry J. Lange Jr.
* Audio Commentary Track for "Dreams of Flight" with Richard M. Rosenbloom, David Dworski and Henry J. Lange, Jr. Hosted by Andy Mangels
* Rare Footage: Morals, Commercial Bumpers and Alternate Credits
* Isolated Music And Effects Track for some episodes
* Three Extensive Photo Galleries from "The Secrets of Isis": Promotional Photos, Behind the Scenes Photos, Memorabilia Photos
* Bluewater Production's 22 page New "Legend of Isis" Comic Book
* Bonus episode of Freedom Force starring Isis: "The Plant Soldiers"
* DVD ROM - 22 Scripts and more (PC/MAC compatible)
* Booklet with Episode Guide and Trivia
* English and Spanish Language Audio Tacks
* Ink & Paint Trailers
---
TV on DVD Reviews: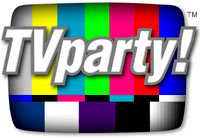 TVparty! for TV on DVD!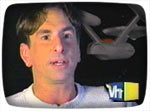 Reviews by Billy Ingram,
as seen on VH1, Trio and Bravo.
On BRAVO'S 100 Funniest Movies this month!




Carol Burnett Show on DVD
| | |
| --- | --- |
| FEATURES YOU MIGHT ENJOY: | |
---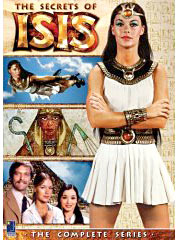 Product Description:
Oh Mighty Isis! She was Saturday morning's first live-action super-heroine, saving lives and stopping crime in a mini-skirt and go-go boots on The Secrets of Isis! When science teacher Andrea Thomas unearthed a lost treasure on an archeological dig, she found that the mystical amulet endowed her with the powers given to the ancient Egyptian Queen, Isis!

Now granted the powers of animals and the elements, Isis soars as the falcon soared, runs with the speed of gazelles, and commands the elements of the sky and the earth. Although her secret identity is unknown to even her closest friends, fellow teacher Rick Mason, or students Cindy Lee and Renee Carrol, Andrea uses her powers as Isis to stop criminals, save lives, right wrongs, and teach valuable lessons... sometimes with the aid of fellow hero Captain Marvel (Shazam!).

Now available on DVD for the first time, the entire two seasons of The Secrets of Isis contain a treasure-trove of special features, and all the super-powered goodness that the heroine represented. Now, you too can be the heir to...The Secrets of Isis!

Season 1
1. The Lights of Mystery Mountain (9/6/1975)
2. Fool's Dare (9/13/1975)
3. Spots of the Leopard (9/20/1975)
4. The Sound of Silence (9/27/1975)
5. Rockhound's Roost (10/4/1975)
6. Lucky (10/11/1975)
7. Bigfoot (10/18/1975)
8. How to Find a Friend (10/25/1975)
9. The Showoff (11/1/1975)
10. The Outsider (11/8/1975)
11. No Drums, No Trumpets (11/15/1975)
12. Funny Girl (11/22/1975)
13. Girl Driver (11/29/1975)
14. Scuba Duba Doo (12/6/1975)
15. Dreams of Flight (12/13/75)
Season 2
16. Seeing Eye Horse (9/11/1976)
17. The Hitchhiker (9/18/1976)
18. The Class Clown (9/25/1976)
19. The Cheerleader (10/2/1976)
20. Year of the Dragon (10/9/1976)
21. Now You See It... (10/16/1976)
22. ...And Now You Don't 10/23/1976
1970's TV shows on DVD
1960's TV Shows on DVD
Everything you're looking for is here: