Reviews of the newest DVD collections
of your favorite classic TV shows!
Click on the title to order - huge discounts and free shipping through Amazon.com!

---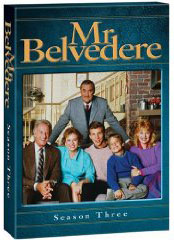 Mr. Belvedere - Season Three
Mr. Belvedere Season Three has arrived on DVD and somehow ended up on my doorstep, a faint reminder of an old celluloid friend I haven't seen for three decades. No, it's not the character played by Christopher Hewitt in the TV sitcom.
Unfortunately I can't review this DVD because of my profound love for the first two of the three Mr. Belvedere movies from the late-1940s which have only ever been released on VHS. I caught them on weekend and late night movies airings on television in the 1970s and they quickly became some of my favorite classic comedies.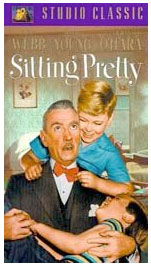 These feature films starred the impeccably prissy Clifton Webb as Mr. Belvedere, it's the most well-rounded character of his career and a rare starring role for this popular supporting actor.
The first, Sitting Pretty directed by Walter Lang, is a riot as this erudite genius who has seemingly been everywhere and done everything goes to work as a live-in nanny in a typical American family so he can secretly write a tell all book. Pretty modern concept, huh? Robert Young and Maureen O'Hara co-starred.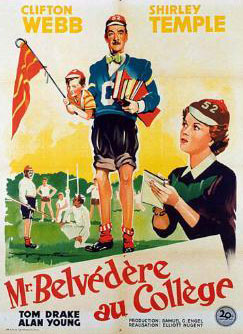 Mr. Belvedere Goes To College is a hilarious sequel - it turns out the guy who knows it all never got his college degree so he enters a University as a freshman and proclaims that he will finish the four year curriculum in just a few weeks. The college allows him to join the students with the proviso that he attract no publicity, his book about suburban life touched off a firestorm, after all. A mostly grownup Shirley Temple co-stars in this totally charming and funny 1949 prequel to Animal House.
The third entry is the abominable Mr. Belvedere Rings The Bell wherein Belvedere goes underground to live in an old folks home in order to pen an expose. There are a couple of laughs but way too many maudlin moments and that's the film that killed the franchise. Zero Mostel co-starred, it might not have been so bad if the much-too-young actors playing the old people weren't so phony.
Any other Mr. Belvedere just won't do. I understand the TV version a solid family comedy from the 1980s ala Silver Spoons and I'm sure kids that enjoyed the show will get a nostalgic boost from seeing it again. Buy it.
Myself, I want to see the Clifton Webb Mr. Belvedere movies again. Oh well.

---
Ken Reid writes: I'm the exact opposite of you in that I'm a big fan of the show, but have never seen a single second of the films because I probably wouldn't appreciate them, being such a fan of the TV show.

That being said the sitcom is pretty bizarre, I actually did a whole one man stand up comedy show about how television messed me up as a kid and a large chunk of this was about a particular Belvedere episode in which one of Wesley (the 10 year old ish one)'s friends gets AIDS



Some other episodes include:
- TWO different child molester episodes
- one where Belvedere gets kidnapped by a Misery-esque fan
- an episode in which the teenage son attempts to date rape the school "tramp"
- an episode in which the teenage daughter is the victim of an attempted date rape
- an episode where the teenage daughter and her best friend kidnap an old man, take him to Atlantic city and he dies on the board walk
- an episode where the teenage son starts dating an Amish girl and decides to become Amish

Some weird stuff, I'm still shocked they got away with it re watching the series.

The commentaries on Season 3 are interesting in that it seems that the actors have some perspective on things and feel the show was pretty odd as well.
TV on DVD Reviews: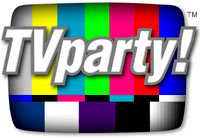 TVparty! for TV Shows on DVD!
Patrick Duffy of Dallas Interview
Mr. Belvedere Movies
Mr. Belvedere TV Show
| | |
| --- | --- |
| | Reviews by Billy Ingram, as seen on VH1, Trio and Bravo. |
---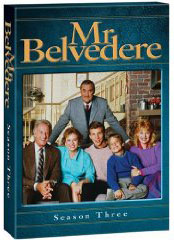 Mr. Belvedere - Season Three
Product Details
Actors: Christopher Hewett, Brice Beckham, Bob Uecker, Ilene Graff, Rob Stone
Directors: Tony Sheehan
Format: Box set, Color, DVD, Full Screen, NTSC
Language: English
Region: Region 1 (U.S. and Canada only. Read more about DVD formats.)
Aspect Ratio: 1.33:1
Number of discs: 4
Rating: G (General Audience)
Studio: Shout! Factory
DVD Release Date: September 8, 2009
Run Time: 510 minutes

Product Description
Christopher Hewett returns as Mr. Belvedere, the sardonic and sophisticated housekeeper of the Owens household in one of the most adored sitcoms of all time. Season Three hosts a plentiful palette of predicaments when Marsha (Ilene Graff ), now a lawyer, must represent son Kevin (Rob Stone)in court, Heather (Tracey Wells) dates a thief and Wesley tries to get Belvedere deported. Despite his impending deportation, Belvedere must prove there is never a mess too big for his mop. All 22 Season Three episodes on 4 DVDs.
PR4 & PR5 Pages for ads - CHEAP!
Carol Burnett Show on DVD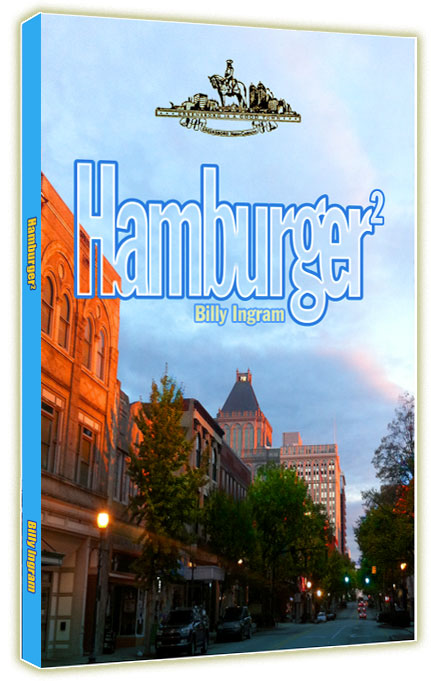 The focus is on Greensboro, NC!
Superman on DVD!
Batman on DVD!
The Flash on DVD!
Super Friends on DVD!
All New Super Friends on DVD!
Superman Doomsday on DVD!
Smallville on DVD!
Justice League: New Frontier
PR4 & PR5 Pages for ads - CHEAP!
Carol Burnett Show on DVD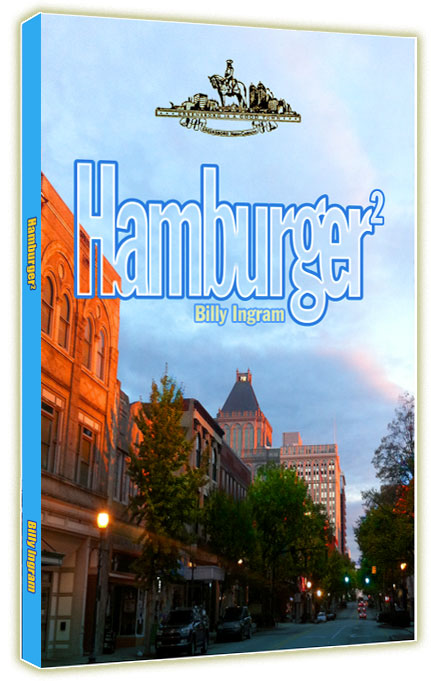 The focus is on Greensboro, NC!