Reviews of the newest DVD collections
of your favorite classic TV shows!
Click on the title to order - huge discounts and free shipping through Amazon.com!

---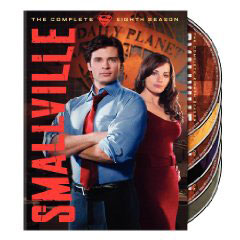 Smallville: The Complete Eighth Season
Trend toward darker elements in TV shows
In thinking about my review of the recent DVD and blu-ray releases of the eighth season of "Smallville" and the fourth season of its companion program "Supernatural," I realized how much darker in tone and actual appearance that these shows have become over the years. This led to additional thoughts regarding the same trend in other series.
"Smallville" began as a fairly light-hearted adventure about budding superhero Clark Kent who was dealing with the typical high-school freshman issues of wanting to fit in despite being different. Many of us can relate to obnoxious jocks stripping Kent to his boxers and stringing him up in a cornfield.
As my review on the eighth season mentioned, these early seasons also focused on Kent battling kryptonite-infected classmates, who were typical teenagers in that they used new abilities to deal with the frustrations in their lives.
The eighth season has shown that "Smallville" has evolved from a high-school drama to a very noir-style melodrama. In fact, it looks more like an incarnation of Batman than Superman.
The plethora of dark elements include the father who adopted Kent dying a few seasons ago, Kent's mother developing a relationship with the father of Kent's nemesis, this nemesis killing this father, Kent's mother then effectively leaving his life, and several other main characters either dying or sustaining life-threatening injuries each season.
Additionally, the action has moved from outdoor areas on bright sunny Kansas days, a cheery farmhouse, and a wonderfully funky vintage movie theater to the big city of Metropolis where most of the action occurs at night and indoors and the recession apparently prevents businesses from lighting their facilities properly.
"Supernatural" has undergone a similar transformation; the first season was primarily about the truth behind the creatures on which urban legends are based to season-long threats of Lucifer or an army of demons being released from Hell or big brother Dean facing what was intended as a one-way trip to Hell.
Additionally, little brother Sam developing mad demon-killing skills and using a power source that is even grosser than a can of spinach added to the conflict with Dean that builds over the seasons and climaxes at the end of the fourth season. All of this shows that these boys are no longer Frank and Joe Hardy.
These developments on "Smallville" and "Supernatural" got me thinking about "Buffy the Vampire Slayer," which took a similar turn. I remember the show being a real treat when it debuted in the winter of 1997.
I was in grad school and got to watch "Buffy" on Monday nights because Tuesday was a light class day for me that semester. The clever humor, cheesy Halloween masks, and fun plots that included an invisible outcast and teenage boys becoming hyenas and aquatic creatures helped with the frigid weather and my impending graduation without a job. Adorkable Xander fulfilled the role of boxer-clad teen that season.
I continued to love "Buffy" throughout its run, but it followed the trend of "Smallville" and "Supernatural" in that the threats became stronger, main characters died tragic deaths, and serious conflicts developed among the Scooby gang.
"CSI" is an example of another show that has become darker; I was disappointed when fun-loving goofy lab-rat Greg cut his hair and entirely lost his sense of humor. Also, a main character suffered both tragic downfalls and a violent death. Additionally, cliff-hangers usually involved a villain placing a main character in a life-threatening situation.
I did not expect that "CSI" would bring on Cousin Oliver or would have the investigators helping solve a murder at Disneyland but do not understand why this, and so many other shows, see the need to go to the dark side. TV is supposed to be an escape from the evils of the world.
I encourage anyone who agrees that shows should lighten up in every sense to email me at tvdvdguy@gmail.com.
---
TV on DVD Reviews: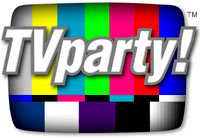 TVparty! for TV Shows on DVD!
Patrick Duffy of Dallas Interview
---
Review by John Stahl

John Stahl is a freelance legal writer who is also a fan of classic and cult television programs. He can be reached at
tvdvdguy@gmail.com
.
---
---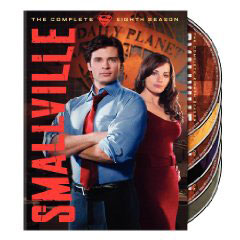 Smallville: The Complete Eighth Season
Product Details
Actors: Tom Welling, Erica Durance, Allison Mack, Justin Hartley, Cassidy Freeman
Format: AC-3, Box set, Color, Dolby, Dubbed, DVD, Subtitled, Widescreen, NTSC
Language: English
Subtitles: Chinese, French, Portuguese, Spanish, English, Thai
Region: Region 1 (U.S. and Canada only. Read more about DVD formats.)
Aspect Ratio: 1.78:1
Number of discs: 6
Rating: Unrated
Studio: Warner
DVD Release Date: August 25, 2009
Run Time: 1012 minutes

Product Description
There s a new reporter at the Daily Planet: Clark Kent, who shares a workspace with Lois Lane. There s a new hero in Metropolis, too. No one knows who he is. But Jimmy Olsen was on the scene of one of the do-gooder s exploits, and he snapped a blurred photo of the hero in superspeed action a hero everyone now calls the Red-Blue Blur. Red-jacketed, blue-shirted Clark Kent draws closer to his Superman destiny in the exciting 22-episode, 6-disc Season 8 of Smallville. Another Kryptonian destiny also takes shape. Davis Bloome begins to realize he is Doomsday. His mission on Earth: kill Clark Kent. So many new events (will Jimmy and Chloe s marriage last?), so many new faces (Tess Mercer, Saturn Girl and Cosmic Boy among them!), so many state-of-the-art effects so don t miss a single thrill-packed moment!

Format: DVD MOVIE
Genre: TELEVISION
Rating: NR
Age: 883929077519
UPC: 883929077519
Manufacturer No: 1000101136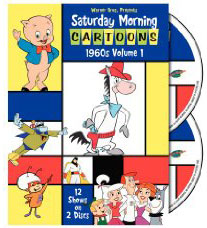 PR4 & PR5 Pages for ads - CHEAP!
Carol Burnett Show on DVD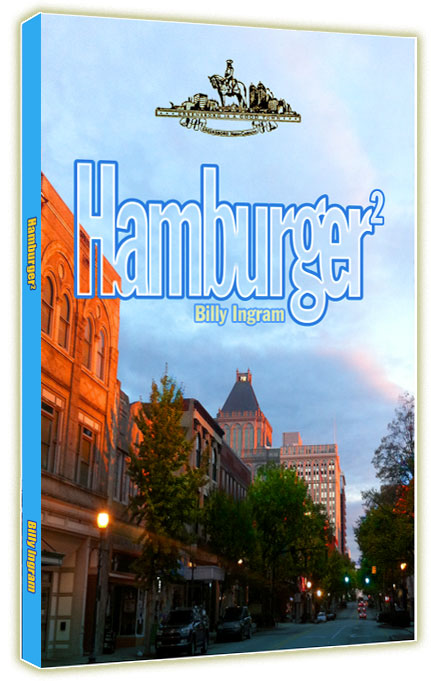 The focus is on Greensboro, NC!
---
Shop Amazon's New Kindle Fire