Reviews of the newest DVD collections
of your favorite classic TV shows!
Click on the title to order - huge discounts and free shipping through Amazon.com!

---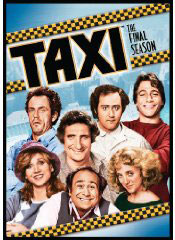 Taxi: The Final Season
Nice end to a good series
The main thing that struck me while watching the DVD set of the fifth and final season of the late '70s-early '80s sitcom "Taxi" is that it was nice that many of the relatable and memorable characters ended their runs on positive notes. There were two engagements and the other characters seemed content with their lives.
This was also the season that series stars Judd Hirsch, Christopher "Doc Brown" Lloyd, and Carol Kane won Emmy awards for their roles. It is interesting that Hirsch won for his role as straight-man cynical taxi driver Alex and that the other two won for far broader and odder characters.
I believe that Hirsch's win related to his being the most realistic and relatable character of the series. I share his cynicism regarding the human race and his joy when strangers are uncharacteristically decent.
Of the three, Kane was the most deserving for her portrayal of recent Eastern European immigrant Simka Gravas. She spouted gibberish hilariously and spoke English with a hilarious high-pitched accent that is difficult to describe.
Kane also had the honor of being the center of the series' final episode. Simka's severe PMS jeopardized her eligibility to remain in the United States, and a scene in which she looks as manic and wild-eyed as the bride of Frankenstein is one of my favorites of the series.
Lloyd's Jim Ignatowski, who fried his brains through excessive drug use in the '60s, is a fan favorite. One nice thing about his role in the fifth season is that he showed unexpected flashes of wisdom and common sense.
Lloyd's best episode during the final season was one in which he gave his fellow cabbies $1,000 each to give to someone so that the cabbies could experience the joy of giving. Of course, Alex had the most difficulty finding a worthy recipient.
Although any use of illicit substances in which I may have indulged in my life has been a minute fraction of Ignatowski's indulgence, my cynical nature recognized years ago that purely selfless acts do not exist; people act charitably for the good feeling that it provides or the recognition that they receive for their good deed. On a more selfless note, I will happily accept checks from anyone who needs this rush of giving.
Although he did not win an Emmy the fifth season, Danny DeVito of "It's Always Sunny in Philadelphia" deserves mention for his role as the crazed and generally despicable dispatcher Louie DePalma. His taking advantage of his girlfriend's blindness to make himself seem more attractive than his troll-like appearance and to seem more generous than he is was wonderful black humor. Also, a scene in which he climbs on a counter to straddle a microwave oven is one of my favorites from any sitcom.
I am eager to hear from other long-time "Taxi" fans and would love learning that the DVD set created new fans. My e-mail is tvdvdguy@gmail.com.
---
TV on DVD Reviews: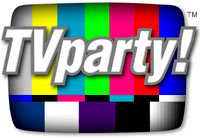 TVparty! for TV Shows on DVD!
Patrick Duffy of Dallas Interview
---
Review by John Stahl

John Stahl is a freelance legal writer who is also a fan of classic and cult television programs. He can be reached at
tvdvdguy@gmail.com
.
---
---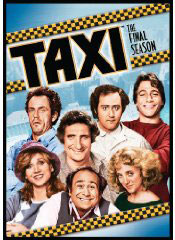 Taxi: The Final Season
Product Details
Actors: Judd Hirsch, Danny DeVito, Andy Kaufman, Tony Danza, Christopher Lloyd
Format: Box set, Closed-captioned, Color, DVD, Full Screen, NTSC
Language: English
Number of discs: 3
Rating: Unrated
Studio: Paramount
DVD Release Date: December 22, 2009
Run Time: 571 minutes

Product Description
This sitcom followed the life of a group of cabbies in New York. The group, employees of the Sunshine Cab Company, was made up a motley crew including Bobby (Jeff Conaway), a frustrated actor, Tony (Tony Danza), a struggling boxer, Louie (Danny DeVito), the tyranical dispatcher, and Reverend Jim (Christopher Lloyd), a spacey ex-hippie. The classic ensemble sitcom was hailed by critics and audiences alike after premiering on ABC Sept. 12, 1978. It's a vehicle with heart, as well as humor, and won three straight Emmys as Outstanding Comedy Series.
PR4 & PR5 Pages for ads - CHEAP!
Carol Burnett Show on DVD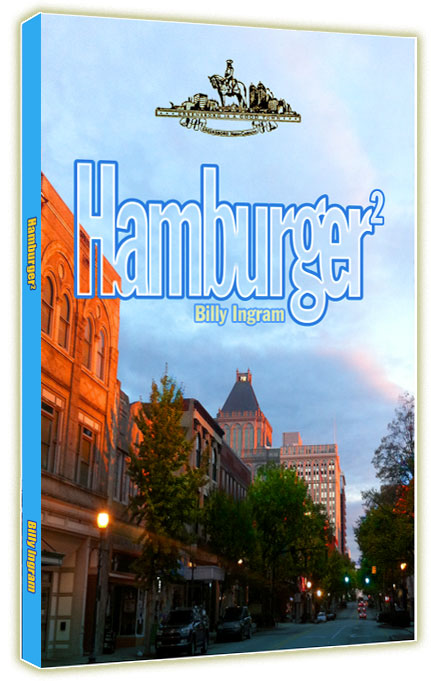 The focus is on Greensboro, NC!
---
Everything you're looking for is here:
Shop Amazon's New Kindle Fire
Shop Amazon's New Kindle Fire