Reviews of the newest DVD collections
of your favorite classic TV shows!
Click on the title to order - huge discounts and free shipping through Amazon.com!
---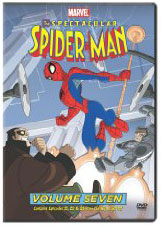 The Spectacular Spider-Man V6 and 7
Exceptional web series
I like to think that The Spectacular Spider-Man, volumes 6 and 7 of which were released recently on DVD, is the reason for sending Peter Parker back to Midtown Manhattan Magnet, a.k.a. M3, High School in the 2012 3-D big-screen film Spider-Man 4. This era is the focus of Spectacular, which is such a terrific animated series that I subscribed to premium cable so that I could watch the second season episodes on Disney XD.
Before discussing the episodes on the new releases, I want to recommend that the producers of Spider-Man 4 consider Spectacular voice actor Josh Keaton for the role of Parker in the movie. His extraordinary portrayal of Parker and Spider-Man in the series is one of the best things about the program, and this performance receives equal praise in most of the reviews that I read. I would also love to see the creative team behind Spectacular participate in making the film.
Volumes 6 and 7 consist of the middle six episodes from the second season of Spectacular. These start with Parker beginning his junior year of high school after a rocky sophomore year that included his transformation into Spider-Man and enough teen angst to carry a CW show. The angst continues in the second season, but the older and wiser Parker handles it better.
Although the battles with super villains and the accompanying quips are great, the focus on Parker's high school life and its parallels with his web-swinging are a better part of the show. Keaton's voice and the spot-on way that Parker is drawn make us sympathize with him when he is called Puny Parker and Stinky Pete and otherwise bullied.
It is also fun to watch Parker bring big blonde bully Flash Thompson down with barbs regarding his intelligence. We learn additionally that the nickname Flash does not relate to his speed.
The high school element is especially strong regarding M3's preparations for "A Midsummer Night's Dream." The monologues that the students recite for tryouts for that production serve as a Greek chorus regarding Spider-Man's battle of the week; tying these auditions to the primary action was clever and done perfectly. Episodes that will appear in the next DVD release bring the "Dream" production even more center stage and will have a great season 2 finale that includes the opening night of that play.
However, "Identity Crisis" in Volume 6 is the best episode of the set. Parker heroically continues fighting the good fight after super-villain Venom does his darnedest to out him merely to be vindictive. Additionally, this episode has Flash become a more sympathetic character.
The bottom line is that my fellow veteran Spidey fans will enjoy seeing our quick-witted hero in action and newer converts will appreciate the high school drama and best group of teens since Saved by the Bell.
I am eager to have folks e-mail me at tvdvdguy@gmail.com regarding Spectacular or simply their jock-boy blonde bullies; my hockey star bully has characteristically made a career out of swooping down on foreclosed properties in the Boston area.
Please do share your thoughts regarding this show as e-mail to tvdvdguy@gmail.com.
---
TV on DVD Reviews: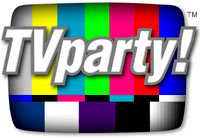 TVparty! for TV Shows on DVD!
Patrick Duffy of Dallas Interview
---
Review by John Stahl

John Stahl is a freelance legal writer who is also a fan of classic and cult television programs. He can be reached at
tvdvdguy@gmail.com
.
---
---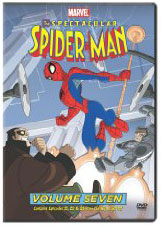 The Spectacular Spider-Man V6 and 7
Product Details
• Actors: Josh Keaton, Lacey Chabert, Joshua LeBar, Grey DeLisle, James Arnold Taylor
• Writers: Stan Lee
• Format: AC-3, Color, Dolby, Dubbed, DVD, Widescreen, NTSC
• Language: English
• Region: Region 1 encoding (US and Canada only)
PLEASE NOTE: Some Region 1 DVDs may contain Regional Coding Enhancement (RCE). Some, but not all, of our international customers have had problems playing these enhanced discs on what are called "region-free" DVD players.
• Aspect Ratio: 1.78:1
• Number of discs: 1
• Studio: Sony Pictures
• DVD Release Date: February 16, 2010
• Run Time: 66 minutes

Product Description
Witness the original web-slinger's mythology from the beginning! Peter Parker is a not so typical high school junior, fresh off an exciting summer engaging common criminals with his new found powers. But now he must conceal his secret identity as "Spider-Man", while engaging a new level of terror: the multi-leveled pressures of teenage life at home/school with combating bigger, badder super villains in the real world!
North Carolina Actors / Southern Actors
PR4 & PR5 Pages for ads - CHEAP!
Carol Burnett Show on DVD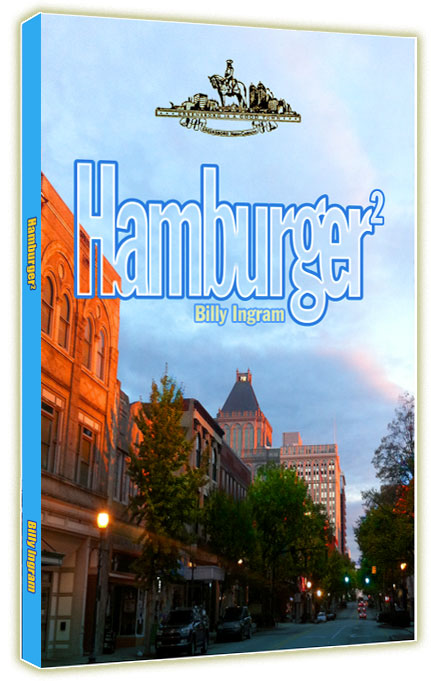 The focus is on Greensboro, NC!
---
Everything you're looking for is here:
Shop Amazon's New Kindle Fire