Reviews of the newest DVD collections
of your favorite classic TV shows!
Click on the title to order - huge discounts and free shipping through Amazon.com!

---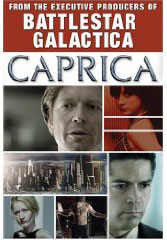 Caprica
'Caprica:' A frakkin' good BSG prequel
The main thing to know about the direct-to-DVD scifi drama movie "Caprica" is that even folks who have never watched the 1970s or modern version of the scifi television drama "Battlestar Galactica" (BSG) can follow and thoroughly enjoy the film, which is set 58 years before the time of both shows.
Before discussing the many terrific elements of this movie, which tells the story of the origin of the cylons from BSG, I have a public service announcement.
Esai "La Bamba" Morales, who plays Joseph Adama in "Caprica," is participating in the "Welcome Home to Jericho" charity event at the Sportsmen's Lodge Hotel in Studio City, Calif. on the weekend of April 24. The event will raise money to support families of people who serve in Iraq.
Morales played Major Beck in the second season of the drama "Jericho," which was about a small Kansas town dealing with the fallout from a nationwide nuclear attack, is one of the many "Jericho" stars and behind-the-scenes folks who will discuss the show at the event.
I regret that my inability to attend will prevent achieving my goal, about which I wrote regularly in my first "TV on DVD" forum, of having a beer with funny and warm "Jericho" star Brad Beyer.
Returning to our main topic, "Caprica" is now on DVD; it focuses primarily on the effort of brilliant scientist Daniel Graystone to develop the highly advanced artificial intelligence that getting the cylons to work properly requires.
Cylons were originally the missing link between robots and the more human androids and were designed to be soldiers. Fans of the modern and 1970s versions of BSG know that things got a little out of control regarding these "toasters" and the more advanced humanlike "skinjobs."
"Caprica" also explains how the skinjobs developed from essentially transferring the data that is stored in a human brain into the mechanical bodies of the Cylons. The closest example in my experience is my Tivos choosing programs to record based on what I programmed into them. So far, they have not indicated any intent to do anything more evil than record "Married With Children."
"Caprica" also shows the critical role that Joseph Adama, who is the father of BSG commander Bill Adama, plays in developing the cylons who will later make life very dangerous and unpleasant for Bill and his fighter pilot son Lee. It also expands on the theme of the sorrow that influences the lives of the Adamas.
"Caprica" additionally follows the tradition of good scifi presenting serious issues to ponder. The battle between monotheism, or belief in one god, and polytheism, or the belief in multiple gods, that the modern BSG depicts is an important element in "Caprica." This movie also addresses what truly makes someone who he or she is.
Please do share your thoughts regarding this show as e-mail to tvdvdguy@gmail.com.
---
TV on DVD Reviews: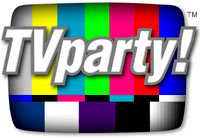 TVparty! for TV Shows on DVD!
Patrick Duffy of Dallas Interview
---
Review by John Stahl

John Stahl is a freelance legal writer who is also a fan of classic and cult television programs. He can be reached at
tvdvdguy@gmail.com
.
---
Product Description
An astonishing breakthrough is taking shape on the planet Caprica. The rapidly evolving spheres of human and mechanical engineering have collided, along with the fates of two families. Joined by tragedy in an explosive instant of terror, two rival clans led by powerful patriarchs, Joseph Adama (Esai Morales) and Daniel Greystone (Eric Stoltz) duel in an era of questionable ethics, corporate machinations and unbridled personal ambition as the final war for humanity looms. The latest phenomenon from the executive producers of Battlestar Galactica (Ronald D. Moore and David Eick), set in a time over 50 years earlier, Caprica is entirely its own world - provocative, thrilling and startling relevant to our own.
Product Details
Actors: Eric Stoltz, Michelle Andrew, Roger R. Cross, Magda Apanowicz, Genevieve Buechner
Format: AC-3, Color, Dolby, DVD-Video, NTSC, Subtitled, Widescreen
Language: English
Subtitles: English
Region: Region 1
Aspect Ratio: 1.78:1
Number of discs: 1
Studio: Universal Studios Home Entertainment
DVD Release Date: April 21, 2009
Run Time: 93 minutes
ASIN: B001RTCP1U
TV Shows on DVD
Holiday Specials on DVD
TV Commercials on DVD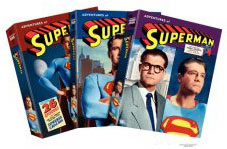 Amazon Prime - unlimited streaming
of your fave TV shows and movies!
Get your FREE 30 Day Trial!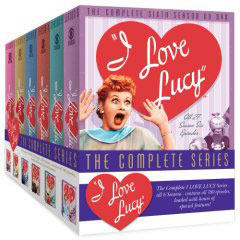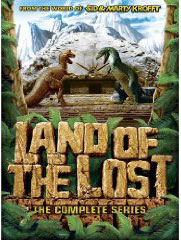 ---
Everything you're looking for is here: