Reviews of the newest DVD collections
of your favorite classic TV shows!
Click on the title to order - huge discounts and free shipping through Amazon.com!
(Ordering TV shows on DVD from the United Kingdom? Click here! )
---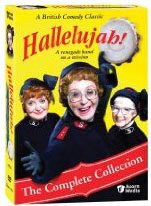 Hallelujah! The Complete Collection
'Hallelujah' is kinder, gentler British 'Golden Girls'
The two-season 1980s britcom "Hallelujah," which is being released on DVD on April 28, has the interesting premise of Salvation Army Captain Emily Ridley being banished to a small dying industrial city for her unduly harsh approach to saving sinners. In this respect, the show is similar to the better-known britcom "Father Ted," which is about three disgraced priests being assigned to a small British Isle.
Ridley and her two fellow soldiers, who are at least at the upper-end of middle aged, are also comparable to "The Golden Girls" of the hit 1980s sitcom. The show simply lacks the cheesecake and sarcasm.
Ridley is the "Dorothy" of the group in that she has the strongest convictions and most acerbic personality. Alice is the dim-witted but kind-hearted "Rose." Dorothy, who joined the Salvation Army to meet men, is "Blanche" with a much lower sex drive.
The antics from the first season include an effort to buy instruments for a Salvation Army band, a mobile soup kitchen full of "toxic" ham sandwiches, and an encounter with a pair of highly-eccentric siblings.
This charming show is a good choice for fans of good-natured and sweet comedy. It can also be thought of as having the pace of "Murder, She Wrote."
Please do share your thoughts regarding this show as e-mail to tvdvdguy@gmail.com.
---
TV on DVD Reviews: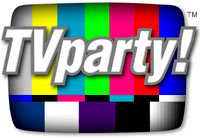 TVparty! for TV Shows on DVD!
Auto huren makes it possible to compare all car rental companies all over the world!
Compare the top sellers of Instagram followers on Buy instagram followers reviews!
An overwiew of guides and gutscheincode with the best tips and tricks to save money! on Ebookers.
Patrick Duffy of Dallas Interview
---
Review by John Stahl

John Stahl is a freelance legal writer who is also a fan of classic and cult television programs. He can be reached at
tvdvdguy@gmail.com
.
---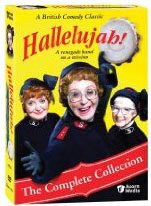 Hallelujah
Product Description
Saving souls has never been so funny.
Beloved actress Thora Hird--honored for lifetime achievement by the British National Comedy Awards--stars as Emily Ridley, a feisty Salvation Army captain who refuses to go gently into retirement. Realizing that modern-day sinners no longer respond to her hellfire-and-brimstone brand of evangelism, Emily's superiors give her one last chance. So Emily and eager new recruit Sister Alice (Patsy Rowlands) head for Brigthorpe and Blackwick--quiet, working-class Yorkshire towns that the good captain envisions as Sodom and Gomorrah. There they lay siege to the pubs, strip clubs, and dens of iniquity--not to mention the Anglicans, Methodists, and other competitors in the soul-saving mission--with hilarious results.
Full of gentle, affectionate humor, this classic British series serves up laughs as heartwarming as a steaming bowl of soup kitchen fare.
BONUS History of the Salvation Army
TV Shows on DVD
Holiday Specials on DVD
TV Commercials on DVD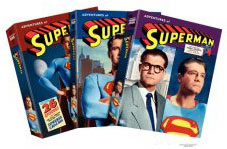 Amazon Prime - unlimited streaming
of your fave TV shows and movies!
Get your FREE 30 Day Trial!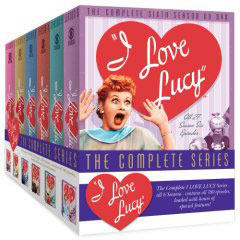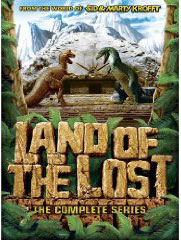 ---
Everything you're looking for is here:
Shop Amazon's New Kindle Fire
Shop Amazon's New Kindle Fire