Reviews of the newest DVD collections
of your favorite classic TV shows!
Click on the title to order - huge discounts and free shipping through Amazon.com!

---
24/7 action
One notable aspect of the seventh season, which was released on DVD on May 19, of the Fox action-drama "24" was that it hit most modern fears. The fact that all the activity occurred over a 24-hour period adds to the paranoia.
The myriad exciting and somewhat believable plots included terrorists bringing down passenger jets, a Blackwater-style private army plotting to imposes its version of martial law on the United States, high-ranking officials in the White House and every other area of the federal government secretly working together to undermine the federal government, biological weapons set to go off in highly populated areas, and wide-spread nuclear attacks across the United States.
The good news is that hero Jack Bauer, played by Kiefer Sutherland, is on the job and continuing his practice of not granting people who are deliberately causing chaos the protections that the law would otherwise grant them.
Although a good argument exists that Bauer's methods are highly improper, no one can argue with the results. I know that I would support his techniques if my community was facing a serious threat.
The other form of justice that occurs during this season is that fan favorite Chloe the brilliant but snarky and intolerant computer expert must work with the almost equally brilliant, snarky, and intolerant computer expert Janis. Further, Janeane Garofalo uses her role as Janis to promote the unduly extreme left-wing political views for which she is well known.
The other well-publicized changes include moving the primary action from Los Angles to Washington, D.C., and partnering Bauer with FBI Agent Renee Walker. Having attacks directed at the nation's capital does seem more realistic than Los Angeles being the center of a series of threats and adding a character who has not reached the point that Bauer has regarding deciding that justice and human lives must take precedence over the law provided opportunities for some good debates regarding that topic.
On a more basic level, "24" continued its tradition of maintaining a fast pace and having some good cliffhangers. Not many shows of any genre still have as much strength in them after seven years as this show has demonstrated.
Please do share your thoughts regarding this show as e-mail to tvdvdguy@gmail.com.
---
TV on DVD Reviews: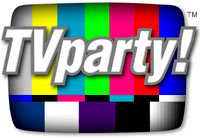 TVparty! for TV Shows on DVD!
Patrick Duffy of Dallas Interview
---
Review by John Stahl

John Stahl is a freelance legal writer who is also a fan of classic and cult television programs. He can be reached at
tvdvdguy@gmail.com
.
---
Read another review of 24 Season 7
Product Description
Actors: Kiefer Sutherland, Mary Lynn Rajskub, Carlos Bernard, James Morrison, Elisha Cuthbert
Format: AC-3, Box set, Dolby, DVD-Video, Widescreen, NTSC
Language: English
Subtitles: English, Spanish, French
Aspect Ratio: 1.78:1
Number of discs: 6
Rating: Unrated
Studio: 20th Century Fox
DVD Release Date: May 19, 2009
Run Time: 1080 minutes
---