TV shows on DVD Reviews - New & Classic TV Titles!
(Click on the titles to order - huge discounts
and free shipping through Amazon.com!
---
TV DVDs: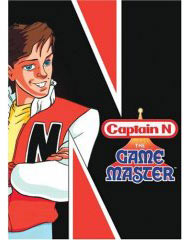 Captain N The Game Master - The Complete Series
Captain N was part of a renaiscance of cartoons that took place in the late-1980s, this highly popular cartoon series based on the Nintendo game system was one of the best of the era. You might rmember it ran alongside another popular gaming inspired cartoon, Super Mario Brothers.
Collectors have been scouring the bootleg bins for this one for years - now finally there's an official release with extras that include an interactive look at the Videoland concept art, Nintendo Power's "Captain Nintendo" story and character bios with original concept art.
Here's the product description: "Kevin Keene, a teenager from Northridge, California, is brought to another universe known as Videoland, along with his dog, Duke, to defeat the evil villainess, Mother Brain. Mother Brain is trying to conquer Videoland. Kevin has been brought to defeat her, as foretold in an Ancient Prophecy. Kevin is given the title "Captain N: The Game Master". He and Duke join the N Team, which consists of Princess Lana (the Ruler of Videoland), Simon Belmont (the hero from Castlevania), Mega Man, Kid Icarus, and Gameboy (a giant supercomputer). The N Team goes up against the evil Mother Brain (the villain from Metroid) and her minions, King Hippo (Punch-Out), the Eggplant Wizard (Kid Icarus), and Dr. Wily (Mega Man). These forces of good and evil go up against each other and often find themselves in comical, hilarious situations."

---
Classic TV DVD Reviews: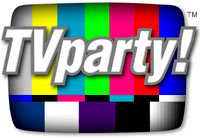 TVparty is Classic TV!
---
Studio: Shout Factory
DVD Release Date: February 27, 2007
Run Time: 570 minutes
Average Customer Review: based on 18 reviews. (Write a review.)
DVD Features:
Exploring Videoland - an interactive look at the Videoland concept art
Nintendo Power's "Captain Nintendo" story
Animated character bios

1970's TV shows on DVD
1960's TV Shows on DVD
Everything you're looking for is here: