Reviews of the newest DVD collections
of your favorite classic TV shows!
Click on the title to order - huge discounts and free shipping through Amazon.com!

---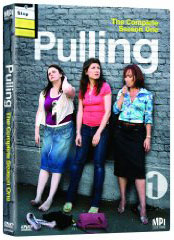 Pulling: The Complete First Season
'Pulling' S1: Good dark British comedy
The DVD set, which is being released April 28, of the first season of the modern britcom "Pulling" is a good example of British comedy being better than many American sitcoms. I hope to follow up this discussion of this show with an interview with series creator and star Sharon Horgan.
"Pulling" begins with Donna, who Horgan plays, leaving her slightly below-average Joe fiancé the night before her wedding in search of a better life. This man's faults include using a leaf of a rubber tree plant in a crude fashion.
This break-up leads to very funny situations that include Donna discovering that being given an incredible promotion at work was a mistake, "accidentally" having sexy with a very unappealing man, and having her two highly dysfunctional roommates and equally dysfunctional men crash her intimate dinner with the man who could be Mr. Right.
The series beginning with Donna leaving her fiancé to seek more fulfillment and the dinner party episode involving not having nearly enough food for the number of uninvited guests are direct R-rated parallels of "The Mary Tyler Moore Show." This demonstrates that single people are struggling with the same issues roughly 40 years after Mary Richards began her independent life.
Like many of us, Donna also makes the possible mistake of clinging to her fiancé after the break-up and sabotages opportunities for the better life that she is seeking. Horgan shares in an interview that the DVD includes that she based the show on experiences of her and her friends in their 20s.
Much of the humor of the show comes also from Karen, the promiscuous alcoholic schoolteacher, and Louise, who has not had sex for two years, with whom Donna shares a home. Karen and Louise can be thought of as economy versions of Patsy and Edina from the hilarious classic britcom "Absolutely Fabulous."
The funniest moments involving Karen include her emotional breakdown in front of her first-grade students and continuing to hit on the father of a student after learning that his son is in her class. The best plot involving Louise depicts her efforts to end her "dry spell" by having sex with a very socially awkward immigrant, who seems to be Russian, who shares a very small apartment with three other men.
Not to be outdone, Louise's alcoholic mother coerces Louise into letting her stay with her after breaking up with the teen-age boy with whom she had been living at his parents' home. The mother assured the women that everything was proper because she had touched the boy before he was 16 but did not allow him to penetrate her until then.
I look forward to watching more adventures of Donna and her posse and invite blokes and birds to send their thoughts regarding this show to tvdvdguy@gmail.com.
---
TV on DVD Reviews: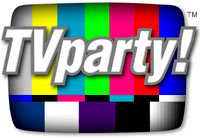 TVparty! for TV Shows on DVD!
Patrick Duffy of Dallas Interview
---
Review by John Stahl

John Stahl is a freelance legal writer who is also a fan of classic and cult television programs. He can be reached at
tvdvdguy@gmail.com
.
---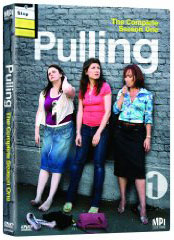 Pulling: The Complete First Season

Product Description
The Complete Six-Part Season Of The BBC/Sundance Channel Comedy Hit
In the tradition of THE OFFICE comes the BAFTA-nominated series that critics on both sides of the Atlantic have called the dark side of SEX & THE CITY and the sitcom for people who hated FRIENDS and everything it represented . Series creator Sharon Horgan stars as twenty-something bride-to-be Donna, who decides to ditch her dull but dependable fiancé during a disastrous bachelorette party. But when she moves in with her two best friends sluttish alcoholic schoolteacher Karen (Tanya Franks) and desperately man-hungry Louise (Rebekah Stanton) she plunges head first into the single girl s real world of public drunkenness, shameful promiscuity, crippling guilt and the tantalizing possibilities of new love. Cavan Clerkin co-stars in this BBC cult sensation that has been hailed as one of the most hilariously dark adult comedies of the decade.
TV Shows on DVD
Holiday Specials on DVD
TV Commercials on DVD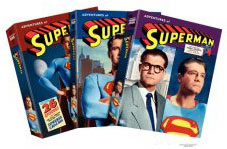 Amazon Prime - unlimited streaming
of your fave TV shows and movies!
Get your FREE 30 Day Trial!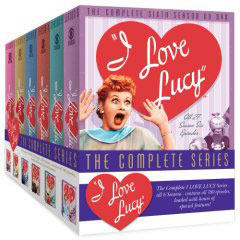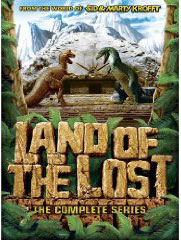 ---
Everything you're looking for is here:
Shop Amazon's New Kindle Fire
Shop Amazon's New Kindle Fire