Reviews of the newest DVD collections of your favorite classic TV shows!
Click on the title to order - huge discounts and free shipping through Amazon.com!
(Ordering TV shows on DVD from the United Kingdom? Click here! )
---
"Oh what a tangled web we weave when first we practice to deceive." Shakespeare had nothing on the writers of Revenge, there are more twists and turns than an unwinding road at midnight, this drama puts their characters through pure unmitigated hell.
Season two of this popular ABC drama has now been released on DVD. Season one of Revenge is a perfect noir thriller, one trump,card played after another and it all came together together nicely - over the top, sure - but not a cartoon like Dynasty or Dallas.
They killed Emily's father and mother (or did they?) those rich sons of bitches. Now they're coming for her. Madeleine Stowe stars as the matriarch of a family with too many secrets, a woman with the longest back story in TV history.
This is pulp fiction TV. Revenge is an apt title for this thriller, apparently everyone in the Hamptons has a reason or three to be paranoid, plots swirl in hurricanic fashion from multiple origin points. And then there are those characters who are who they say they are - but are not what they claim to be.
The inherit problem with a premise that revolves around the main character serving up revenge gazpacho on an uber-wealthy family is that, once that moment of payback arrives, as it did at the conclusion of season one, where do they go from there? It's like the Prison Break conundrum - after the boys break out, as they did in season one, how do you keep them breaking out of prison?
That's why Revenge keeps upping the ante to the point of implosion. During the second season there's even a Girl from U.N.C.L.E. diversion where Emily plays a female Jack Bauer for a little sideways payback. The intrigue has been ripening for decades, watch for Adrienne Barbeau who turns up in a juicy role as Amanda's viperous mother. Delish!
Revenge probably should have been a 12 episode story arch like Damages, too much has to happen to keep the action going. Maybe it's that these people have way too much time on their hands, murder plots are hatched and executed over drinks in the evening, backstabbing betrayals for breakfast, lunchtime is for lunging for the throat.
No, it's not Dynasty, it's a '70s soap on steroids, a campy excursion on The Looney Boat, watch out for that falling anvil. If someone smiles at you in this town run for the border, you're next.
---
TV on DVD Reviews: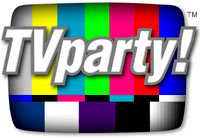 TVparty! for TV Shows on DVD!
FROM THE PRODUCT DESCRIPTION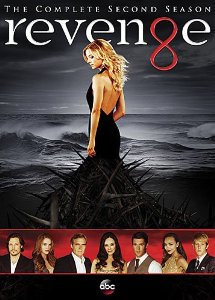 Actors: Emily VanCamp, Madeleine Stowe, Gabriel Mann, Henry Czerny, Ashley Madekwe

Format: AC-3, Box set, Color, Dolby, NTSC, Subtitled, Widescreen
Language: English (Dolby Digital 5.1)
Subtitles: French, Spanish, English

Region: Region 1 (U.S. and Canada only. Read more about DVD formats.)
Aspect Ratio: 1.78:1

Number of discs: 5
Rated: PG (Parental Guidance Suggested)
Studio: ABC Studios

DVD Release Date: August 20, 2013

Run Time: 924 minutes
Emily Thorne returns to the Hamptons with a vengeance. Her enemies may be the same, but her mission now takes on a new, suspenseful twist. Feel the power of television's most seductive series, as the action and the passion hit new heights in all 22 episodes of Revenge: The Complete Second Season on DVD. Emily will stop at nothing to uncover the secrets of her father's murder, but the web of deceit is larger than she ever imagined. Now, with her mother (Jennifer Jason Leigh) in the picture, even more will be revealed. Watch the sparks fly as Daniel and Ashley begin a torrid romance, while stunning events change the face of Amanda and Jack's relationship, and new faces mean more trouble for Emily and Victoria, while a mysterious man from Emily's past adds to her complications. Relive every biting and brilliant episode of Season Two, complete with never-before-seen bonus features that will lure you even deeper into the drama. Revenge: The Complete Second Season on DVD is addictive entertainment that will have you begging for more!
---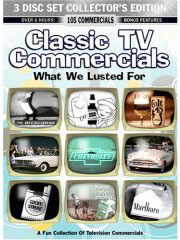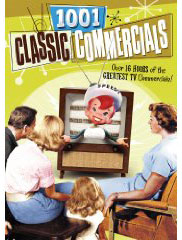 North Carolina Actors / Southern Actors
SAVE BIG MONEY ON WHAT YOU WANT!

Everything you're looking for is here:
---