Reviews of the newest DVD collections
of your favorite classic TV shows!
Click on the title to order - huge discounts and free shipping through Amazon.com!

---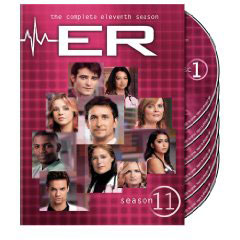 ER: The Complete Eleventh Season
I mostly don't go in for medical dramas. What people find appealing about a hospital setting I don't understand, it's not the most appealing locale.
Also mystifying to me is how a show can bleed essential actors at such a traumatic rate and still pull a loyal audience. Even NBC was pleasantly surprised by that phenomenon as ER passed the decade mark against all odds.
Still, fans of ER had to be happy about the send-off the show received recently with returning characters and plenty of action and suspense to keep any viewer pulling at their stitches.
From the product description: An aquarium worker with a live shark latched onto him…a blind woman and her guide companion (a miniature horse!)…a college boy with an arrow in his gut (his fraternity brothers were aiming for the apple on his head). Gunshot victims. Homeless children. Cardiac cases. So many patients, so little time. Year 11 of the fast-paced series brings challenges and changes to the ER. Corday and Chen weigh work and family. Abby finds that being a good doctor is as tough as being a good nurse. Ray Barnett – doctor by day, rock star by night – arrives. Carter decides to leave. He's been there from the start, a student turned leader who picked up where Greene left off. He set the tone, provided the example. His impact will endure.
Hailed as one of the most realistic portrayals of modern medicine on television, this series delivers the goods with compelling storylines and situations you can easily relate to. Ray Liotta dazzles with his guest star turn, new regular Shane West is a welcome addition to a tip top cast while Alex Kingston as Dr. Elizabeth Corday bids adieu.
Season 11, the 2004-2005 season, is for ER purists. Familiar faces abound, taut situations and medical anomalies make this show one of television's most successful and beloved dramas - this DVD collection will no doubt offer enthusiasts years of pleasure now that the series itself has flatlined.

Please do share your thoughts regarding this show as e-mail to tvdvdguy@gmail.com.
---
TV on DVD Reviews: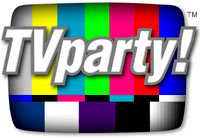 TVparty! for TV Shows on DVD!
Patrick Duffy of Dallas Interview
| | |
| --- | --- |
| | Reviews by Billy Ingram, as seen on VH1, Trio and Bravo. |
---
---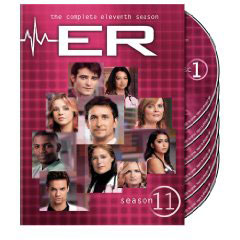 ER: The Complete Eleventh Season
Product Details
• Actors: Noah Wyle, Maura Tierney, Mekhi Phifer, Goran Visnjic, Sherry Stringfield
• Directors: Arthur Albert, Brett Fallis, Christopher Chulack, Ernest R. Dickerson, Gloria Muzio
• Format: AC-3, Box set, Color, Dolby, DVD, Subtitled, Widescreen, NTSC
• Language: English (Dolby Digital 2.0 Stereo)
• Subtitles: Chinese, English, French, Portuguese
• Region: Region 1 (U.S. and Canada only. Read more about DVD formats.)
• Aspect Ratio: 1.78:1
• Number of discs: 6
• Rating:
• Unrated
• Studio: Warner Home Video
• DVD Release Date: July 14, 2009
• Run Time: 1023 minutes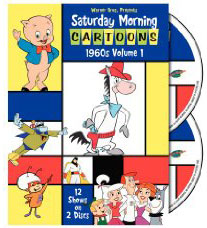 ---
Shop Amazon's New Kindle Fire