Reviews of the newest DVD collections
of your favorite classic TV shows!
Click on the title to order - huge discounts and free shipping through Amazon.com!
(Ordering TV shows on DVD from the United Kingdom? Click here! )
---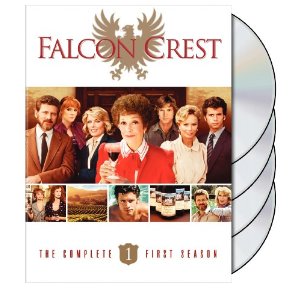 Falcon Crest: The Complete First Season
Good combination of whine and cheese
The recent DVD release of the 1980s primetime soap "Falcon Crest" is a good reminder of the era before Friday night was the dumping ground for weak shows. Additionally, pairing "Crest" with "Dallas," the 13th season of which was also released recently on DVD, was one of the best programming decisions in TV history.
"Crest" is timely additionally because it provides an interesting look at the wine industry; I enjoyed the lessons on growing grapes, making wines, and wine-related scams.
The first season of this show by Earl Hamner, who also created "The Waltons," focused on the family dynamics of newbie vineyard owner Chase Gioberti and his family. Early episodes have Gioberti transplanting his clan from New York City to his newly inherited small northern California vineyard to develop a stronger relationship with his young adult children.
Much of the soap-related fun of the show relates to Chase's ruthless aunt Angela Channing, played by Ronald Reagan's ex-wife Jane Wyman, plotting to drive Chase away so that she can absorb his 50 acres into her 500-acre Falcon Crest estate. The season one episodes also revolve around the efforts of Angela to conceal the true circumstance of the death of Chase's father.
Although many people think of mahvelous looking Lorenzo Lamas' unfortunately named hirsute bad boy stud Lance Cumson when they recall the series, Cumson's wonderfully wacky aunt Emma is my favorite character. An important event in the pilot episode drives the already eccentric Emma closer to madness, and her bizarre statements and comical efforts to escape her attic room are very entertaining. I confess additionally that a high school friend and I loved making fun of Emma's regular fantasy that burly vineyard worker Turner Bates had returned to sweep her away.
A lack of extras was the only disappointment in this otherwise well-produced set; the desire to keep costs down is understandable.
Fans of "Falcon Crest" or those of you with questions regarding the show are encouraged to e-mail me at tvdvdguy@gmail.com. I just know that Turner will write and will meet me in the spring house.

---
TV on DVD Reviews: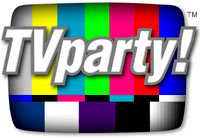 TVparty! for TV Shows on DVD!
Auto huren makes it possible to compare all car rental companies all over the world!
Compare the top sellers of Instagram followers on Buy instagram followers reviews!
An overwiew of guides and gutscheincode with the best tips and tricks to save money! on Ebookers.
Patrick Duffy of Dallas Interview
---
Review by John Stahl

John Stahl is a freelance legal writer who is also a fan of classic and cult television programs. He can be reached at
tvdvdguy@gmail.com
.
---
---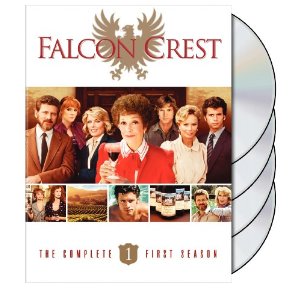 Falcon Crest: The Complete First Season
Product Details
* Actors: Jane Wyman, Lorenzo Lamas, Susan Sullivan, Robert Foxworth, Ana Alicia
* Format: NTSC, Full Screen, Color, Mono, Subtitled
* Language: English (Dolby Digital 1.0)
* Subtitles: English, French
* Region: Region 1
* Aspect Ratio: 1.33:1
* Number of discs: 4
* Studio: Warner Home Video
* DVD Release Date: April 20, 2010
Special Features
18 episodes on four discs
Product Description
Uncork the complete first season of Falcon Crest, the popular, long-running series centered on the rich vineyards and richer people of Northern California's wine country. Academy Award® winner Jane Wyman stars as winery matriarch Angela Channing, who will let nothing--family, honor, the law--stand between her and power. Co-stars include Robert Foxworth as Chase Gioberti, Angela's upstanding nephew and rival, and Lorenzo Lamas as Lance Cumson, Angela's scheming, playboy grandson. Meet the characters... indulge in the lifestyle... savor the first of nine seasons of vintage television melodrama.
Actors in North Carolina / Southern Actors
PR4 & PR5 Pages for ads - CHEAP!
Carol Burnett Show on DVD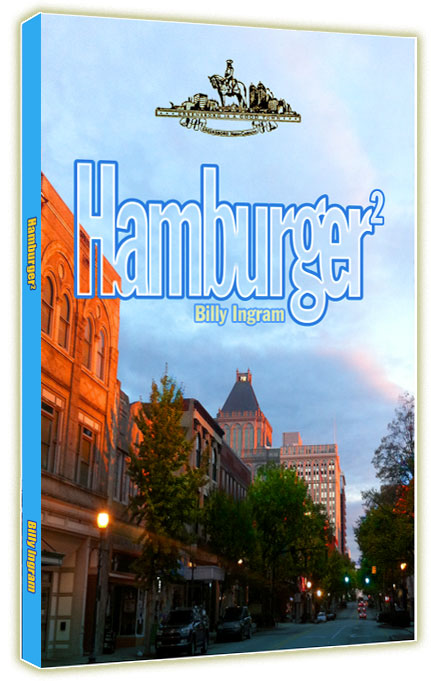 The focus is on Greensboro, NC!
---
Everything you're looking for is here:
Shop Amazon's New Kindle Fire