TV shows on DVD Reviews - New & Classic TV Titles!
(Click on the titles to order - huge discounts
and free shipping through Amazon.com!
---
CLASSIC TV ON DVD:
Chappelle's Show - The Lost Episodes (Uncensored)
Starring the most innovative comedian to hit television since Jackie Gleason, Chappelle's Show's lost episodes have been released on DVD following their raucous premier on Comedy Central.
So why did Dave Chappelle's walk a way from millions of dollars and millions of viewers? There are flashes of sheer genius on display here, especially when Chappelle's spoofs his new found fame and fortune and how it affects him. In other instances, it looks like Dave might have walked away from the series because he had run out of steam.
Fans of Donnell Rawlings and Charlie Murphy (count me in) will find their presence magnified to fill in for the missing host; as such, this is not so much Chappelle's' Show as the Charlie Murphy / Donnell Rawlings program. (Will someone please tell me there will be a Charlie Murphy show in the future - or is he too hardcore for a Comedy Central solo show?) Myself, I was missing Paul Mooney.
One can't help but think of the unfulfilled promise here but no one I know believes this is the last we've heard from Dave Chappelle's on television. In the meantime, this DVD set represents the end of an comedy era - and something you'll definitely want to own for your library.
There are over an hour of extras on this DVD collection along with guests stars like Spike Lee and Susan Sarandon - with extras including a fascinating behind-the-scenes documentary, outtakes, bloopers and more. The best part - it's less than $16.00 if you order now from Amazon. Gotta get this one!
---
Classic TV DVD Reviews: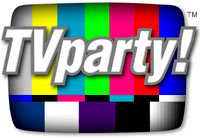 TVparty is Classic TV!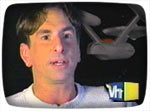 Reviews by
Billy Ingram,

as seen on
VH1, Trio
and
Bravo.
Auto huren makes it possible to compare all car rental companies all over the world!
Compare the top sellers of Instagram followers on Buy instagram followers reviews!
An overwiew of guides and gutscheincode with the best tips and tricks to save money! on Ebookers.
---
| | |
| --- | --- |
| FEATURES YOU MIGHT ENJOY: | |
Chapelle's Show on DVD

Plot Outline Comedian Dave Chappelle hosts this sketch-comedy show that parodies many of the nuances of race and culture.

DVD Features:
Bonus unaired sketches
Bonus performances by John Legend and Dead Prez
Commentary by co-stars Charlie Murphy and Donnell Rawlings
"The Fabulous Making of Chappelle's Show" featurette
Deleted scenes
Blooper reel

TV Guide's Chappelle's Show Page, with TV Listings, Photos, Videos, Exclusive News and More.
Everything you're looking for is here: