Reviews of the newest DVD collections
of your favorite classic TV shows!
Click on the title to order - huge discounts and free shipping through Amazon.com!

---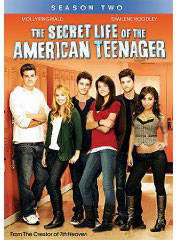 The Secret Life of the American Teenager: Season Two
Sophomore slide, not slump
Watching the second season, which was released on DVD on June 16, of the ABC Family drama series "The Secret Life of the American Teenager" showed that the first season set a high standard that maintaining would be challenging. The second season is less strong but is still interesting and presents many teen issues either well or adequately.
"Life" centers around the drama in the life of Amy, a "good" 15 year-old middle class girl who got pregnant the first time that she had sex, and her friends and family. The main issues for Amy in the second season involve preparing for the birth of her baby and deciding whether to keep the child or put it up for adoption.
Amy must also learn to balance her relationships with the father of her baby and her truly sweet and highly committed boyfriend who is every parent's dream. This seemed to be a PG-13 version of the comic characters Archie and Reggie competing to date Betty.
It is coincidental that the message "You take the good; you take the bad, and there you have the facts of life" from the theme song of the 1980s sitcom "The Facts of Life" on which former teen star Molly Ringwald starred for one season sums up the second season of "Secret Life". Ringwald plays Anne, the increasingly wound-up mother of Amy.
Anne's second-season storyline has her primarily trying to transition from housewife to working mother partially due the rancorous divorce that she is seeking from Amy's father George. Ann is much too wound up and makes the mistakes of fighting with George in front of their kids and of involving them in their battle. For his part, George plays childish pranks on Anne and also uses the kids in his campaign against Anne.
This mention of a former teen star also provides a good chance to digress to amend my recent review of the DVD set of the 1970s kids' show "Land of the Lost." I stated that series star Wesley Eure was not a teen idol. A few people, including a friend who was crazy about Eure, told me that I was mistaken.
I knew that Eure had a face and a body that qualified him for teen magazine "Tiger Beat" Man of the Year but simply did not think that he had idol status and admit that I was mistaken. As compensation, I will share that a "Land" episode in which Eure swims in only skimpy cut-off shorts and his impish smile will be a treat for his fans.
Returning to "Life," things in the second season seem to be too easy for Amy after the threat of having to attend "slut school" passed in the first season. The unanimous and strong support of her friends and family deserve praise.
The problem is that, despite the tough decisions that Amy faces, the incredible support of loved ones seems to somewhat glamorize teen pregnancy by making Amy the center of attention and depicts being a knocked-up teen better than what I would believe to be the reality of the situation. Having the father of the baby wanting to be supportive financially and emotionally and having another boy want to be a father to the baby is perhaps the worst example of this.
I mention this particularly because I live near Gloucester, Mass., where a group of teenage girls got pregnant seemingly on purpose last spring.
Touching on sub-plots, a generally good teen boy and teen girl who are promiscuous out of a belief that have to have sex to feel loved depict a problem that can last well into adulthood. This is a great topic for a teen show and is depicted well.
Another sub-plot in which horned-up teen boys swarm around a girl who just got birth-control pills but has proper judgment regarding sex was highly amusing. Her manipulation of them to support a charity was a nice element; in this case, the woman provides the chocolate regarding a hope of sex.
A sub-plot in which the mentally disabled brother of the girl with birth-control pills decides that he wants to marry his mentally disabled girlfriend on their first date is less successful than other plots involving this good character; no, this couple does not go bowling with the Obamas.
After a pregnant pause, I recommend continuing to follow this PG-13 version of high school life. I also look forward to seeing the third season, which premieres on ABC Family next Monday.
Please do share your thoughts regarding this show as e-mail to tvdvdguy@gmail.com.
---
TV on DVD Reviews: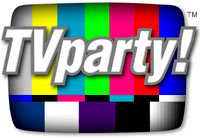 TVparty! for TV Shows on DVD!
Patrick Duffy of Dallas Interview
---
Review by John Stahl

John Stahl is a freelance legal writer who is also a fan of classic and cult television programs. He can be reached at
tvdvdguy@gmail.com
.
---
---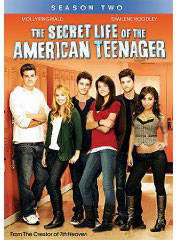 The Secret Life of the American Teenager: Season Two
Product Details
Actors: Shailene Woodley, Daren Kagasoff, Ken Baumann, Molly Ringwald, Mark Derwin
Directors: .
Format: AC-3, Box set, Color, Dolby, DVD-Video, NTSC, Subtitled, Widescreen
Language: English
Subtitles: French, Spanish
Region: Region 1
Aspect Ratio: 1.78:1
Number of discs: 3
Studio: Walt Disney Home Entertainment
DVD Release Date: June 16, 2009
Run Time: 516 minutes

Product Description
The drama and secrets continue in the top rated second season of the hit ABC Family original series that has fans and critics buzzing all across America. Good girl band geek Amy is smart, talented and pregnant. That's just one of the secrets that Amy, her friends and family deal with in this poignant portrait of modern day high school life. Experience an award winning series overflowing with humor, heart and compassion.
Bonus Features Include: Cast secrets revealed, exclusive music video of the Strange Familiar, behind the scenes with the cast, on set interviews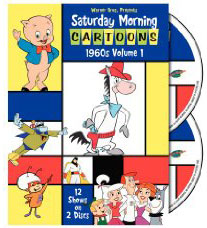 PR4 & PR5 Pages for ads - CHEAP!
Carol Burnett Show on DVD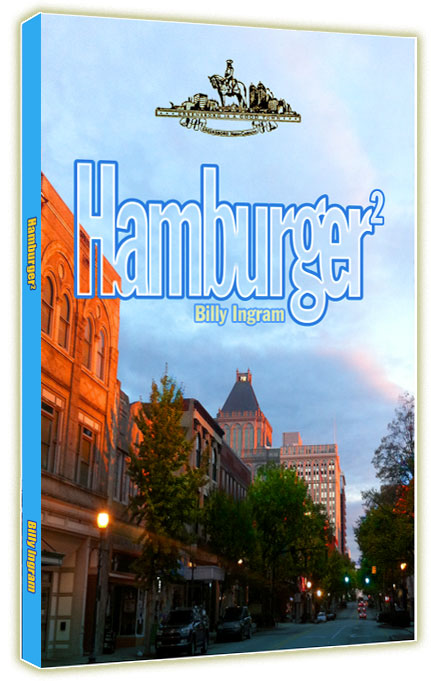 The focus is on Greensboro, NC!
---
Everything you're looking for is here:
Shop Amazon's New Kindle Fire
Shop Amazon's New Kindle Fire