Reviews of the newest DVD collections
of your favorite classic TV shows!
Click on the title to order - huge discounts and free shipping through Amazon.com!

---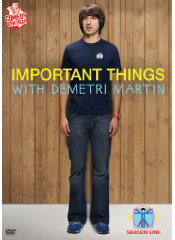 Important Things with Demetri Martin
A modern-day George Carlin
My first impression while watching the DVD, which will be released Sept. 8, of the Comedy Central stand-up/sketch show "Important Things with Demetri Martin" was that I could not understand why I did not like the show when it first aired. Each hilarious episode revolves around a certain theme, such as power and chairs.
I remember deciding that Things was not for me after I saw only a few minutes of; I must have been experiencing TV overload.
My second strong impression of the show came while thinking about my review had me awake at 2:00 a.m., which regular readers know is a sign that a show is very special. I realized the adorkable Martin shares the loves of language and dry wit of the legendary George "Rufus" Carlin.
Two of my favorite lines from episodes of Things were Martin commenting that his super power was that he was invisible to bartenders and his telling a teacher who asked if he could name the presidents that he could but did not see the point because they already had names. I also enjoyed Martin observing that a door with a sign that required that it always be kept closed may as well be a wall.
Martin additionally likes rearranging sentences to humorous effect; the best one involved changing the sentence "I hate you," ultimate to the exclamation of joy "A O." Further, Martin uses at least one of the seven words that Carlin was famous for identifying as ones that you cannot say on television; he achieves this without being cocky.
Martin's sketches are also very good but do not quite measure up to his stand-up routines. I thoroughly liked a sketch in which he played an actor who could not express anger during a scene but could go entirely Christian Bale during takes. One that depicted inciting a holy war among rats as an extermination technique was even better, and the other sketches ranged from equally excellent to good.
Martin does deserve a time out for stealing one bit from "Seinfeld;" this involved Martin backing his car into a curbside space at the same time that another character was pulling into it from the front. The best humor from this sketch came from the tendency of men to escalate a situation and refuse to back down.
The extras on the DVD consist of deleted and flubbed scenes. I like some of the deleted scenes better than those that aired. One hilarious one involved brain damage that had a character confusing a dog who was sitting on a park bench for a sex offender.
I am eager to have Martin fans email me at tvdvdguy@gmail.com.
---
TV on DVD Reviews: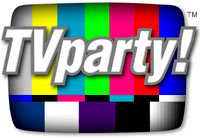 TVparty! for TV Shows on DVD!
Patrick Duffy of Dallas Interview
---
Review by John Stahl

John Stahl is a freelance legal writer who is also a fan of classic and cult television programs. He can be reached at
tvdvdguy@gmail.com
.
---
---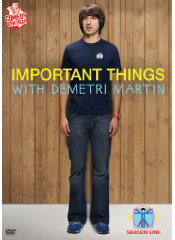 Important Things with Demetri Martin
Product Details
Actors: Demetri Martin, Barry Carl, Michael Delaney, Steve Grivno, George Katt
Format: Color, Dolby, DVD, Full Screen, NTSC
Language: English
Region: Region 1 (U.S. and Canada only.)
Aspect Ratio: 1.33:1
Number of discs: 1
Rating: NR (Not Rated)
Studio: Comedy Central
DVD Release Date: September 8, 2009
Run Time: 154 minutes

Product Description
Important Things with Demetri Martin is a stream-of-consciousness sketch and variety show from comedian Demetri Martin. Each episode focuses on a single topic—chairs, power, games—through the prism of Demetri's unique point of view.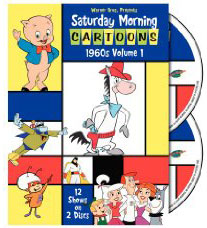 PR4 & PR5 Pages for ads - CHEAP!
Carol Burnett Show on DVD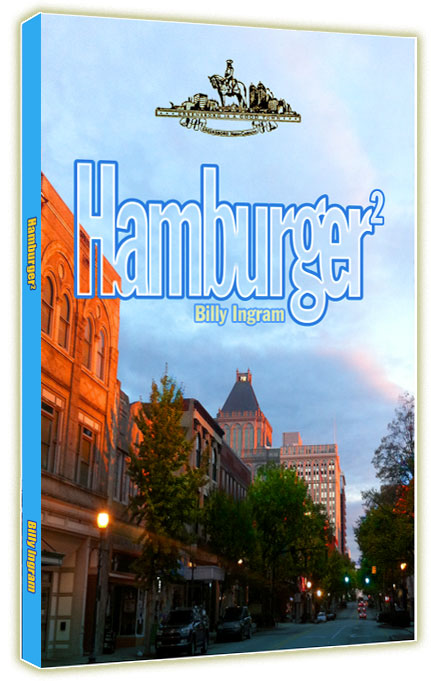 The focus is on Greensboro, NC!
---
Shop Amazon's New Kindle Fire