Reviews of the newest DVD collections
of your favorite classic TV shows!
Click on the title to order - huge discounts and free shipping through Amazon.com!

---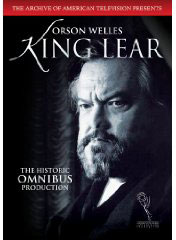 Omnibus: King Lear
All's Welles that stars Welles
The DVD, which is being released on Tuesday, of the October 1953 Omnibus live presentation of King Lear starring Orson Welles in his first appearance on American television is an incredible treat. Lear is one of my favorite Shakespeare plays, which include the one that stars Lady Rodham Macbeth, and Orson Welles is one of my favorite actors.
Omnibus was a TV series, which Alistair Cooke of Masterpiece Theater hosted, that offered corporate-sponsored cultural programs almost 20 years before PBS began giving out tote bags and showing Monty Python reruns. The Archive of American Television has been engaged in the valued public service of releasing many of these presentations on DVD.
King Lear is very timely several centuries after the bard penned it; it tells the story of an aging king who decides to divide his kingdom among his daughters so that he can retire. Lear's mistake is conditioning his gift of land on each daughter expressing tremendous love for him.
The opening scene in which elder daughters Goneril and Regan brownnose up a storm and attempt to outdo each other is hilarious. Younger daughter Cordelia, who does not battle vampires and demons, is more honest; she states that she has the regard for Lear that any daughter owes her father but that she does think that he is a particularly righteous dude.
Lear rewards Goneril and Regan, who can also be thought of as Cinderella's evil step-sisters, and punishes Cordelia. Those of us with siblings who play a similar game in which we refuse to participate can relate to this.
Lear also includes the well-known lines "every inch a king" and "how sharper than a serpent's tooth it is to have an ungrateful child."
Welles does a predictably awesome job as Lear; his rich baritone is perfect for the bellowing and the intense anguish that the role requires. Additionally, Welles delivers the speech from the famous scene in the storm exceptionally well.
The picture-quality of the film is clear and is excellent for a film that was likely not stored very well for approximately 55 years. Also, the production is very good with the exception of Lear's costume in the opening act making him look more like old-time sci-fi villain Ming the Merciless than a British king.
The production benefits as well from the modern approach of truly acclaimed British director Peter Brook, who is well-known for his staging of Oedipus. The lighting is often very dark and moody, and an eye-gouging scene is gruesomely realistic.
The wonderfully entertaining and educational extras from the same era as the production on the DVD include a backstage preview of the Lear production that shows Brook and his cast rehearsing, a lecture by a UCLA professor about Shakespeare's Globe Theater and the staging of Shakespearean plays there, and a presentation by Cooke on the Yale Shakespeare Festival. Additionally, an interesting booklet provides good insights into the Omnibus series, bringing Lear to that stage, and the people who were involved in that effort.
Anyone who would like to comment about Lear or Omnibus is encouraged to e-mail me at tvdvdguy@gmail.com.
---
TV on DVD Reviews: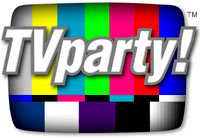 TVparty! for TV Shows on DVD!
Patrick Duffy of Dallas Interview
---
Review by John Stahl

John Stahl is a freelance legal writer who is also a fan of classic and cult television programs. He can be reached at
tvdvdguy@gmail.com
.
---
---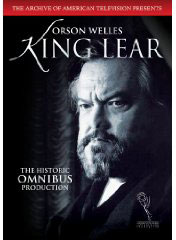 Omnibus: King Lear
Product Details
• Actors: Orson Welles, Alan Badel, Beatrice Straight, Bramwell Fletcher, Scott Forbes
• Directors: n, a
• Format: Black & White, DVD, NTSC, Subtitled
• Language: English
• Region: Region 1 (U.S. and Canada only. Read more about DVD formats.)
• Aspect Ratio: 1.33:1
• Number of discs: 1
• Rating:
• NR (Not Rated)
• Studio: E1 Entertainment
• DVD Release Date: February 9, 2010
• Run Time: 73 minutes

Product Description
Shot live for the prestigious Omnibus series, Orson Welles masterfully plays the title role in the Shakespearean classic about a beleaguered king who is betrayed by the greed of his daughters. Broadcast live on CBS.
North Carolina Actors / Southern Actors
PR4 & PR5 Pages for ads - CHEAP!
Carol Burnett Show on DVD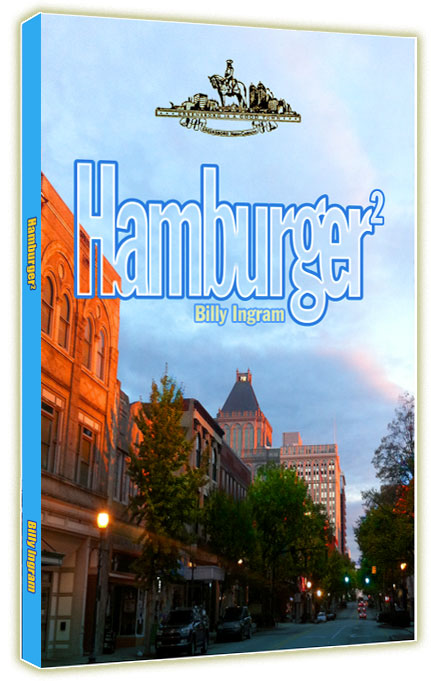 The focus is on Greensboro, NC!
---
Everything you're looking for is here:
Shop Amazon's New Kindle Fire