Reviews of the newest DVD collections
of your favorite classic TV shows!
Click on the title to order - huge discounts and free shipping through Amazon.com!

---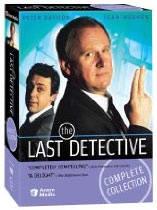 The Last Detective - Complete Series
The Rodney Dangerfield of British detectives
Despite his competence and intelligence middle-aged British Detective Constable "Dangerous" Davies don't get no respect. Not from his colleagues; not from the victims of the crimes that he investigates or the witnesses that help him solve them, and not from his soon-to-be ex-wife or the general public.
Davies also don't get no respect from reviewers like me who neglected to write about his truly great 2003-2007 drama, "The Last Detective" when the complete series set of it was released on DVD earlier this year.
The oft-repeated phrase from "Detective" that Davies is called dangerous because he isn't and the last detective because he is the last person who his superiors want to assign to a case is a good summary of the premise of the series.
Although "Detective" is based on a series of British mystery novels and the pilot episode and many others are based directly on books in that series, the premise also reminds me of the character Milo Sturgis in the American series of Alex Delaware mystery novels.
Like the heterosexual and "old school" Davies, the highly competent "old school" Sturgis is ostracized. Although the bias against Sturgis is based partially on his being gay and very disheveled, he is also like Davies in that he does not play office politics and pursues and brings down the evildoer regardless of the status of that person.
In fact, the pilot episode of "Detective" finds Davies in very hot water for revealing that a prominent person caused a murder that Davies discovered while working on a low-level assignment that involved locating a retired criminal. This largely brought this Davies back where he started and required that he go around again.
No, the criminal was not Syd or Maurice from equally good modern British caper program "The Invisibles," which I reviewed a few weeks ago.
Some of the fun of "Detective" comes from having Peter Davison, who played an incarnation of The Doctor in the still going strong scifi classic "Doctor Who," play Davies.
Davison does a smashing job being good-natured about the abuse that he takes as Davies. He even comes to embrace his role as whipping boy, and the audience enjoys his pleasure at the small bits of subtle revenge that he gets that include slight torture of a romantic rival and haughty colleagues becoming exposed to a health risk because they would not let Davies participate in investigating a crime scene that he was responsible for discovering.
Davies' civilian sidekick "Mod," which stands for Modest, also deserves a shout-out. Mod is like Kramer of "Seinfeld" without the dumb luck. This wonderfully quirky character that British television does so brilliantly graduates from a sounding board and a source of bizarre theories to an equal and competent partner in investigations.
Mod and Davies also engage in witty dialogue. An excellent example is from an episode that involves a woman with a "Fatal Attraction" style obsession who likely enjoys bunny al dente. Mod comments that he once had a woman call him constantly, give him money, and buy him clothes. When Davies asked why he did not call the police, Mod responded that he could not have his own mother arrested.
This reviewer also did not show Davies any respect in that I did not look at what seemed to be great extras in this set. These include a 1981 film that had the same story as the series pilot and also included interviews with stars of the series.
Please do share your thoughts regarding this show as e-mail to tvdvdguy@gmail.com.
---
TV on DVD Reviews: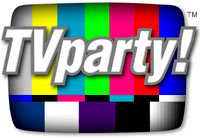 TVparty! for TV Shows on DVD!
Patrick Duffy of Dallas Interview
---
Review by John Stahl

John Stahl is a freelance legal writer who is also a fan of classic and cult television programs. He can be reached at
tvdvdguy@gmail.com
.
---
---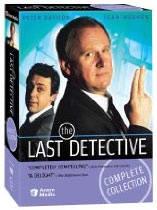 The Last Detective - Complete Series
Product Details
Actors: Peter Davison, Sean Hughes
Format: Box set, Color, DVD-Video, Widescreen, NTSC
Language: English
Aspect Ratio: 1.33:1
Number of discs: 9
Rating: NR (Not Rated)
Studio: Acorn Media
DVD Release Date: January 20, 2009
Run Time: 1200 minutes
Product Description
Britain's bumbling and beloved detective
Detective Constable "Dangerous" Davies always gets the cases no one else wants--and no one notices when he eventually succeeds. But his old-fashioned decency and dogged determination have won him legions of loyal fans. Collected here are all 17 episodes from the hit British mystery series starring Peter Davison (Doctor Who, All Creatures Great and Small), who plays the beleaguered Davies "with a pitch-perfect mix of self-effacement and irritation at the endless slights from crooks and fellow cops alike" (The Baltimore Sun).
Mocked by colleagues at his small London police station and estranged from his wife, he actually listens to advice from his kooky chum Mod (Sean Hughes, The Commitments). Still, Dangerous manages to make connections that the slicker cops miss and shows that underdogs do have their day.
BONUS PROGRAM: Dangerous Davies: The Last Detective, the 1981 movie starring Bernard Cribbins that tells the same story as series pilot.
DVD SPECIAL FEATURES INCLUDE: an interview with Peter Davison, Leslie Thomas bio and booklist, photo galleries, and cast filmographies.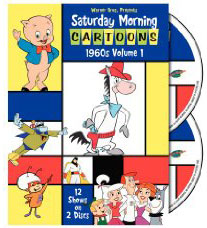 PR4 & PR5 Pages for ads - CHEAP!
Carol Burnett Show on DVD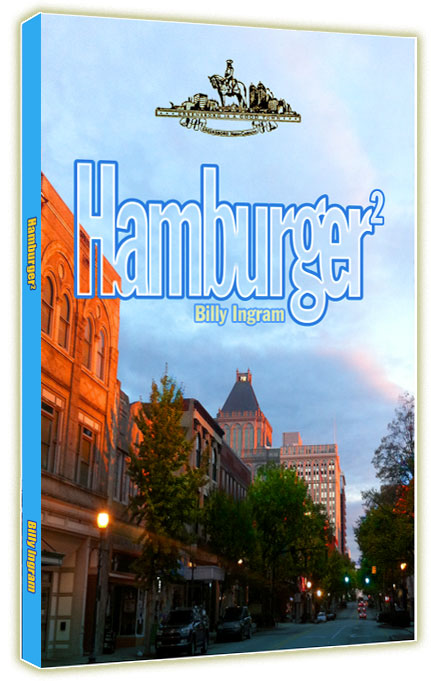 The focus is on Greensboro, NC!
---
Everything you're looking for is here:
Shop Amazon's New Kindle Fire
Shop Amazon's New Kindle Fire