Reviews of the newest DVD collections
of your favorite classic TV shows!
Click on the title to order - huge discounts and free shipping through Amazon.com!

---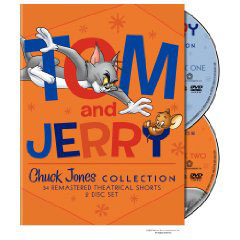 Tom and Jerry: The Chuck Jones Collection
Classic cartoon chases
The 34 hilarious cartoons in the DVD set, which will be released on June 23, "Tom and Jerry: The Chuck Jones Collection" proves that there are an almost infinite number of highly entertaining ways to depict an animated cat chasing an animated mouse and each character delighting in tormenting each other. Wonderful instrumental music that matches the pace of the action perfectly is a great bonus.
The plots of these classic short animation films includes Tom the cat chasing Jerry the mouse around a suburban house, a penthouse apartment, a department store, and many other settings. A chase that involves racing on steel beams at a skyscraper construction site is identical virtually to scenes in classic silent movies.
As the name of collection suggests, the legendary animator Chuck Jones created the mid-1960s cartoons in this set. Jones is best known for creating Bugs Bunny and other classic Warner Brothers characters and brings the style of these cartoons to Tom and Jerry. Examples include giving Tom furrier cheeks and thicker eyebrows and giving Jerry a more innocent look.
The Warner Brothers connection also includes having Mel Blanc, the voice of Bugs Bunny and many other Looney Tune characters, provide vocalizations for these cartoons. Hearing Tom sound like Yosemite Sam is particularly fun.
I will also stick by my guns (no pun intended) that cartoon violence is funny and non-harmful in virtually most circumstances. I am glad that Warner Brothers has softened its stance by stating on the packaging of "Collection" that the cartoons may not be suitable for children, rather than packaging on other sets of older cartoons that have stated that they are not suitable for children.
Examples of this great surreal violence include a hilarious duel in which every attack by Tom or Jerry backfires on the aggressor; Jerry manipulating situations, such as sneaking a noose around Tom's neck while he is catnapping, that make Tom think that he is subconsciously committing suicide is admittedly a little extreme but still especially hilarious.
The fun continues with very clever titles that are mostly general puns or comic variations of titles of classic novels. "Of Feline Bondage," "The Year of the Mouse," "Tomic-Energy," and my favorite "The Brothers Carry-Mouse Off" are examples. The odd thing is that most of these titles do not reflect the action in the cartoon.
The documentary, "Chuck Jones: Memories of a Childhood," which aired on Turner Classic Movies several weeks ago, is a true special feature. It is a wonderful film that shows how the experiences of a great animator who has made incredible and eternal contributions to our pop culture inspired these creations. I regret deeply that I will never have a chance to share a cup of cocoa with him.
Please do share your thoughts regarding this show as e-mail to tvdvdguy@gmail.com.
---
TV on DVD Reviews: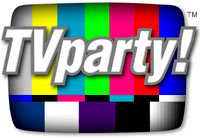 TVparty! for TV Shows on DVD!
Patrick Duffy of Dallas Interview
---
Review by John Stahl

John Stahl is a freelance legal writer who is also a fan of classic and cult television programs. He can be reached at
tvdvdguy@gmail.com
.
---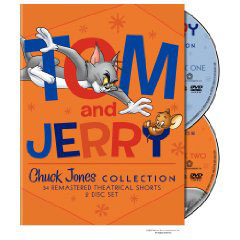 Tom and Jerry: The Chuck Jones Collection
Product Details
Producers: Chuck Jones
Format: Animated, Color, DVD-Video, Full Screen, Original recording remastered, Widescreen, NTSC
Language: English
Region: Region 1 (U.S. and Canada only. Read more about DVD formats.)
Number of discs: 2
Rating: Unrated
Studio: Warner Home Video
DVD Release Date: June 23, 2009
Run Time: 216 minutes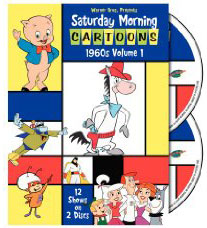 PR4 & PR5 Pages for ads - CHEAP!
Carol Burnett Show on DVD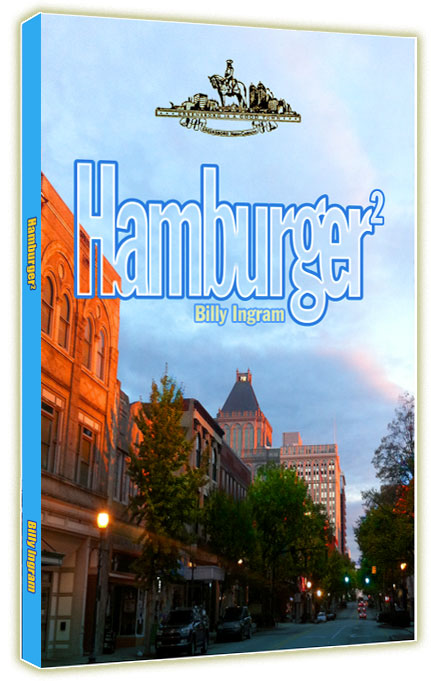 The focus is on Greensboro, NC!
---
Shop Amazon's New Kindle Fire