Reviews of the newest DVD collections
of your favorite classic TV shows!
Click on the title to order - huge discounts and free shipping through Amazon.com!

---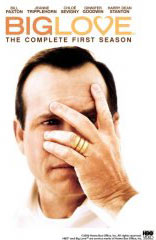 Big Love - Season 1
This HBO dramedy is a curious duck. I like it very much but I'm just not sure why.
This exceptional show about a polygamist Mormon family has garnered rave reviews and my friends were crazy about it as well so I really enjoyed this voyage of discovery.
Big Love is romantically icky and sports an amazing group of actors that includes Mary Kay Place (Mary Hartman, Mary Hartman), Bill Paxton, Harry Dean Stanton, and Bruce Dern.
As pleasing as any drama I've ever experienced, a lovely trip through a life of volatile characters that resonate with a ring of truth. Astonishing.
Product Description:
Think having three wives is a dream come true? Think again. HBO presents the new contemporary drama series that tells the story of Bill Henrickson (Bill Paxton), a practicing polygamist who lives in suburban Salt Lake City with his three wives and seven children. An independent businessman who runs a growing chain of hardware stores, Bill faces a myriad of challenges in meeting the emotional, romantic and financial needs of his wives Barb (Jeanne Tripplehorn), Nicki (Chloe Sevigny) and Margene (Ginnifer Goodwin) while dealing with their kids, three adjoined houses, an ever-mounting avalanche of bills, and the opening of his newest hardware store.
---
DVD Features:
Available Subtitles: English, Spanish, French
Available Audio Tracks: English (Dolby Digital 5.1), Spanish (Dolby Digital 2.0 Surround)
12 episodes on five discs
Commentary by Bill Paxton, Jeanne Tripplehorn, Chloe Sevigny, and Ginnifer Goodwin on two episodes
"Big Love: A Balancing Act on Ice": the making of the opening title sequence
Episodic previews
Episodic recaps
---
TV on DVD Reviews: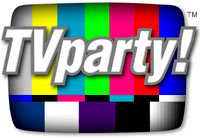 TVparty! for TV on DVD!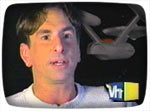 Reviews by Billy Ingram,
as seen on VH1, Trio and Bravo.
On BRAVO'S 100 Funniest Movies this month!
| | |
| --- | --- |
| FEATURES YOU MIGHT ENJOY: | |
---
CHECK THIS OUT:

Product Description:
The Paul Lynde Halloween Special aired only once (on October 29, 1976) and featured a "Who's Who" of mid-'70s TV and film stars; Paul held everything together as the ringmaster of a circus that featured Margaret Hamilton (her only prime time TV appearance wearing the full outfit from The Wizard of Oz), Witchie Poo from H.R. Pufnstuf, Donnie and Marie (who had Paul as a regular on their series), Tim Conway, Billy Barty and in their first prime time TV appearance, KISS. They perform three songs but the on-stage conversation with KISS, Paul and Margaret Hamilton is priceless.
---
Everything you're looking for is here: