Reviews of the newest DVD collections
of your favorite classic TV shows!
Click on the title to order - huge discounts and free shipping through Amazon.com!

---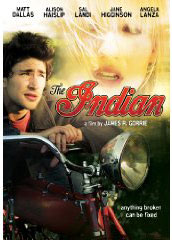 Four Family Movies
Four family-oriented features for the holidays
One of the nicest holiday traditions from the "stone-age" of the 1970s that continued for several years was the holiday Hallmark movie that ran on Sunday nights at Christmas time and other holidays on CBS. The greeting card company would sponsor these heart-warming and well-produced films.
Taking a modern slant on this tradition, E1 Entertainment has released DVD sets of two movies and two shows that fit in the mold of the Hallmark holiday movies. I have not had a chance to watch any of them but wanted to share information about them in case you are looking for a movie to help put you in the holiday spirit.
I was very interested in the film "The Indian" when it arrived on my doorstep, and rereading the press release for it has prompted me to plan to watch it during my holiday downtime. This film won the "Best Ensemble Cast" Award and earned star Matt Dallas the "Best Newcomer" Award at the Monaco International Film Festival.
I liked Dallas in his ABC Family series "Kyle XY" but have not watched him in the ABC series "Eastwick." He has a wonderfully goofy charm and can play earnest very well.
"The Indian" tells the story of the father of Dallas' character using the project of restoring a 1917 Indian motorcycle to rebuild the father/son relationship 15 years after he walked out on his family. The twist is that the father needs a liver transplant from his son.
I suspect that there is a great deal of melodrama, that Dallas walks out after finding that his father manipulated him, and that everyone lives happily ever after. This seems like a typical holiday with my family, and I predict that Dallas and the cast do a good job with the story.
"The Gambler, The Girl, and the Gunslinger" is the second film in this quartet of releases. This one premiered on the Hallmark Channel this summer.
"Gambler" tells the story of B.J. Stoker, who is played by James Tupper of "Samantha Who" and "Men in Trees," having to take on gambler Shea McCall as his business partner after Stoker's former business partner loses his ownership interest in their ranch to McCall. Dean Cain of "Lois and Clark" plays McCall.
The twists in this film are that McCall and Stoker are crushing on the same girl and face the additional challenge of having to band together to defend their ranch against bandits. I suspect that they become friends, work out their romantic rivalry, and succeed in defending the ranch. There is not any information if they obsessively clear brush like a certain rancher in Crawford, Texas.
The first DVD set of the two family-oriented dramas is the second half of the first season of the Canadian drama "Heartland." The press release for this show describes it as "a sprawling TV series that follows two sisters and their grandfather through the highs and lows of life on a horse ranch."
This release states a well that the program is based on a highly successful series of teen books. The DVD cover shows that the series has the requisite cute teen boy.
Our final entry in this quartet is the DVD release of the movie "McLoed's Daughters" and the first two episodes based on that film. This one has two sisters working with their father to save their ranch in the Outback of Australia.
The description of "McLoed's" states that the daughters "have feuded in the past" but "must now work together to save the ranch from bankruptcy." In this case, the hunky guy seems to be in his 30s.
I invite anyone with thoughts regarding these shows or the classic Hallmark CBS productions to e-mail me at tvdvdguy@gmail.com. I would also enjoy hearing if any of today's titles prompted the intended warm and fuzzy feelings.
---
TV on DVD Reviews: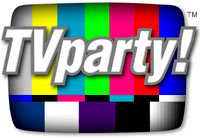 TVparty! for TV Shows on DVD!
Patrick Duffy of Dallas Interview
---
Review by John Stahl

John Stahl is a freelance legal writer who is also a fan of classic and cult television programs. He can be reached at
tvdvdguy@gmail.com
.
---
---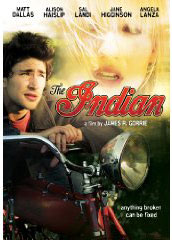 THE INDIAN
Product Details
Actors: Matt Dallas, Sal Landi, Alison Haislip, Jane Higginson
Directors: James R. Gorrie
Format: Color, Dolby, DVD, NTSC
Language: English
Number of discs: 1
Rating: Unrated
Studio: E1 Entertainment
DVD Release Date: November 24, 2009
Run Time: 91 minutes

Product Description
Anything broken can be fixed…
A buried 1917 Indian motorcycle brings together the rebellious Danny (Matt Dallas, "Kyle XY"), the father who deserted him (Sal Landi) and Shelby (Alison Haislip), a young and beautiful mechanic. Despite past wounds, the three work together to rebuild the neglected bike until Danny learns his father's true intensions.
BONUS FEATURES:
Audio Commentary and Interviews with Matt Dallas, Alison Haislip and director James R. Gorrie, Cast Rehearsal/Table Read, Audition Footage
PR4 & PR5 Pages for ads - CHEAP!
Carol Burnett Show on DVD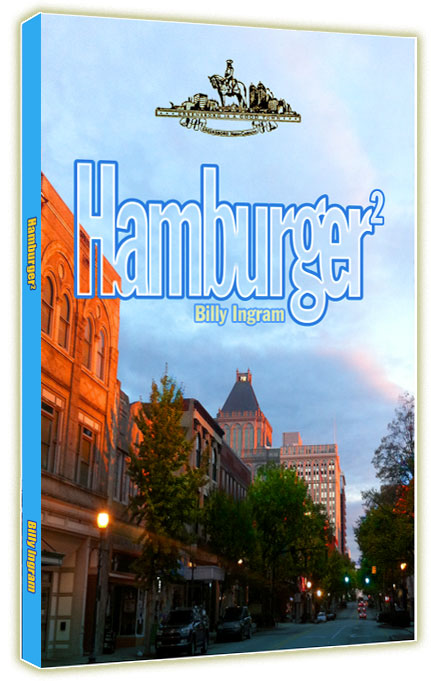 The focus is on Greensboro, NC!
---
Everything you're looking for is here:
Shop Amazon's New Kindle Fire
Shop Amazon's New Kindle Fire