Reviews of the newest DVD collections
of your favorite classic TV shows!
Click on the title to order - huge discounts and free shipping through Amazon.com!

---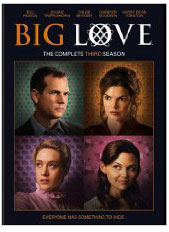 Big Love: The Complete Third Season
Oh, do I love Big Love. This is the twistiest, trippiest, wittiest drama ever.
I was talking about this show to a friend the other day and she turned her nose and said, "Is that the show about the polygamist Mormons?" You might not think such a seed would yield such a bumper crop of intrigue and devastation but you'd be wrong.

The cast, the writing, everything falls easily into place. Who but Bill Paxton could pull off a character like Bill Hendrickson, at times so childishly innocent, at others so doggedly ruthless. You can't help but root for him as he set upon on all sides, the ground shifts underneath this guy almost unceasingly. The deceits and betrayals pile on and viewers are happily caught in this tightly wound web.
Harry Dean Stanton shines in the role of a lifetime as Bill's nemesis the 'Prophet' Roman Grant, Grace Zabriskie tears up the screen as the homicidally wacky Lois, and Ginnifer Goodwin's Margene provides the sugar sweet contrast to the horrific proceedings. And you gotta love Mary Kay Place - remember her from Mary Hartman, Mary Hartman? Here she plays a character as devilish as she is clueless.
At one point I stood slack-jawed in front of the television over the events that collide around Nicolette (Chloë Sevigny) - that girl can get into the stickiest jams imaginable thanks to a never ending family of inbreeds and lunatic messiahs and her own astonishing hubris.
During season three Bill finally has enough of Nicolette's nonsense and takes a fourth wife which throws the family dynamic into turmoil.
This is a series that so far just gets better and better, one that will stand the test of time, making this DVD collection a must have.
---
TV on DVD Reviews: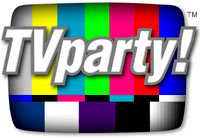 TVparty! for TV Shows on DVD!
Patrick Duffy of Dallas Interview
| | |
| --- | --- |
| | Reviews by Billy Ingram, as seen on VH1, Trio and Bravo. |
---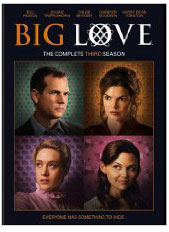 Big Love: The Complete Third Season
Product Details
• Actors: Bill Paxton, Jeanne Tripplehorn, Chloe Sevigny, Ginnifer Goodwin
• Format: AC-3, Box set, Color, Dolby, Dubbed, DVD, Widescreen, NTSC
• Language: English
• Number of discs: 4
• Studio: WARNER HOME VIDEO
• DVD Release Date: January 5, 2010
• Run Time: 600 minutes

Product Description
As if juggling three wives weren't tricky enough, Season Three of Emmy®- and Golden Globe®-nominated 'Big Love' finds modern polygamist Bill Henrickson (Bill Paxton) tackling problems outside his three-house suburban home. Bill a practicing polygamist who lives in suburban Salt Lake City with his three wives and seven children. An independent businessman who runs a growing chain of hardware stores, Bill faces a myriad of challenges in meeting the emotional, romantic and financial needs of his wives Barb (Jeanne Tripplehorn), Nicki (Chloe Sevigny) and Margene (Ginnifer Goodwin).
PR4 & PR5 Pages for ads - CHEAP!
Carol Burnett Show on DVD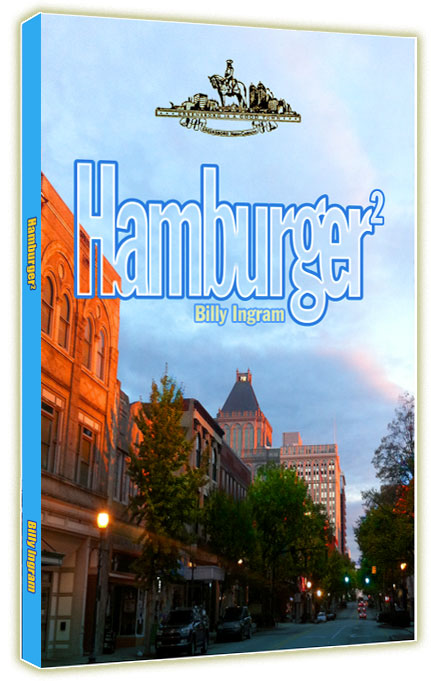 The focus is on Greensboro, NC!
Superman on DVD!
Batman on DVD!
The Flash on DVD!
Super Friends on DVD!
All New Super Friends on DVD!
Superman Doomsday on DVD!
Smallville on DVD!
Justice League: New Frontier
PR4 & PR5 Pages for ads - CHEAP!
Carol Burnett Show on DVD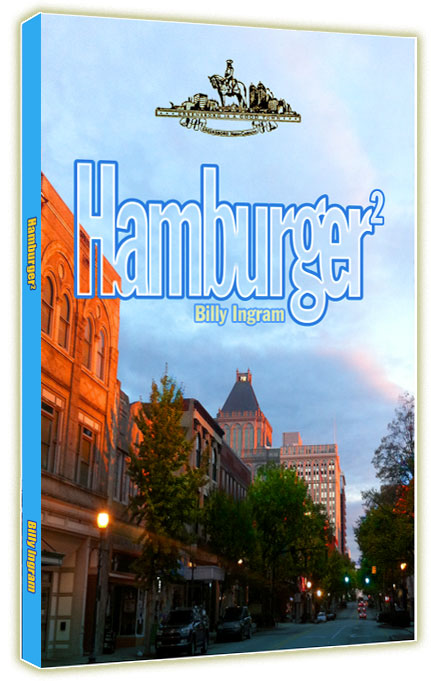 The focus is on Greensboro, NC!
Everything you're looking for is here:

---
Everything you're looking for is here: