Reviews of the newest DVD collections
of your favorite classic TV shows!
Click on the title to order - huge discounts and free shipping through Amazon.com!

---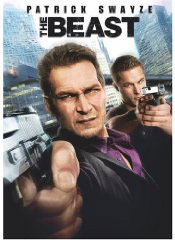 The Beast - Season One
A darker 'Road House'
My primary interest in reviewing the first season, which was released on DVD on August 18, of the A&E drama series "The Beast" was making fun of "classic" Patrick Swayze films such as "Dirty Dancing," "Road House," and "Ghost."
I will provide the promised mocking but found the program to be much more compelling than expected and one that is worth owning despite it not quite providing the time of your life.
Before teasing Swayze, I will digress further by adding my voice to the millions of others who wish him the best with his cancer treatments. As someone who knocks off early when I get a fever and feel sluggish, I admire Swayze greatly for continuing to film the show while undergoing chemotherapy.
Swayze does a good job as grizzled, cynical, veteran undercover FBI agent Charles Barker mentoring rookie agent Travis Fimmel as the late-20s rookie agent Ellis "Homeboy wannabe" Dove. Barker beats me to the punch by making several Karate Kid jokes in reference to his training of Dove, but I would not be surprised if one of the numerous scenes in which Dove admits that Barker was right in telling him that Barker was the only person that he Dove can trust ends with Barker sitting behind Dove at a pottery wheel.
The "straight" aspects of the relationship between Barker and Dove have the same positive elements as the relationship between the high school science teacher and his homeboy wannabe methamphetamine business partner on the more dramatic very good program "Breaking Bad." In both shows, the older and wiser man is a surrogate father to the 20-something "boy" who must learn discipline, patience, and proper values. Further, Swayze could teach Fimmel a thing or two about moving smoothly and even doing the mashed potato.
The term "The Beast" refers to the grueling undercover work that is expected of FBI agents who choose that line of work. Swayze and Dove are not assigned to reduce the violence at a seedy road house, but Barker does take a renegade approach to cases that involve arms dealers, drug lords, Chinese spies, a killer of homeless veterans, and world-class assassins to name a few.
In true Swayze style, he often pushes Dove and his superiors aside to go off on his own so that he can get the job done his way. Most of these episodes are done well, but one that involves Swayze being framed for murder and Dove going rogue to clear his partner is rather clichéd.
The show also adds the good element of a season-long storyline about a group of corrupt FBI agents and genuine suspense regarding whether Barker belongs to that group and if Dove will succumb to pressure to co-operate with an internal investigation of him. I assure readers that Barker does not end up working as a dance instructor at a summer resort in the Adirondack Mountains.
Fans of The Beast, Swayze, or just mocking wonderfully cheesy films are invited to share their thoughts as e-mail to tvdvdguy@gmail.com.
---
TV on DVD Reviews: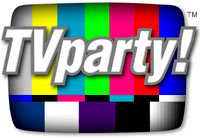 TVparty! for TV Shows on DVD!
Patrick Duffy of Dallas Interview
---
Review by John Stahl

John Stahl is a freelance legal writer who is also a fan of classic and cult television programs. He can be reached at
tvdvdguy@gmail.com
.
---
---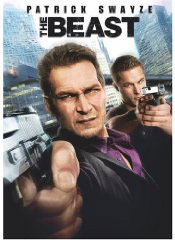 The Beast - Season One
Product Details
Actors: Patrick Swayze, Lindsay Pulsipher, Travis Fimmel, Kevin J. O'Connor, Larry Gilliard Jr.
Directors: Charles Haid, Christine Moore, Christopher Leitch, Jeremiah S. Chechik, John Badham
Format: AC-3, Dolby, Dubbed, Subtitled, Widescreen, NTSC
Language: English, Spanish, Portuguese
Subtitles: French, Portuguese, Spanish
Region: Region 1 encoding (US and Canada only)
PLEASE NOTE: Some Region 1 DVDs may contain Regional Coding Enhancement (RCE). Some, but not all, of our international customers have had problems playing these enhanced discs on what are called "region-free" DVD players.
Aspect Ratio: 1.78:1
Rating: Unrated
Studio: Sony Pictures
DVD Release Date: August 18, 2009
Run Time: 590 minutes
Product Description
Patrick Swayze is back and gunning for justice as Charles Barker, an unorthodox but effective FBI veteran in The Beast. Though considered by many, including rookie partner agent Ellis Dove (Travis Fimmel), to be the best in the business, FBI undercover operative Barker has a style that is nothing if not unconventional. In pushing Dove to immerse himself more deeply into the characters they create, Barker makes it clear how the stresses and dangers of working undercover make normal relationships impossible. As he and his mentor are tested by cases that pit them against ruthless drug lords, dangerous arms dealers, corrupt cops and deadly killers-for-hire, Dove also struggles with his own secret: he's being asked to cooperate with an FBI investigation of Barker, who's suspected of going rogue. And as Dove is pressured to become an informant, Barker launches his own investigation into a conspiracy within the Bureau that's protecting a secret cadre of agents operating outside the law.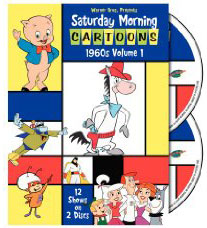 PR4 & PR5 Pages for ads - CHEAP!
Carol Burnett Show on DVD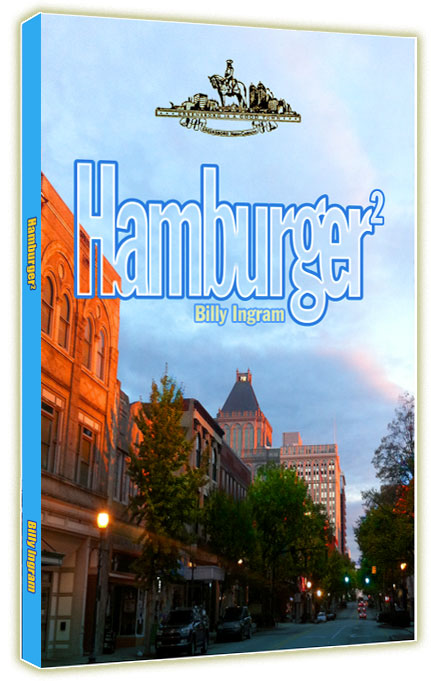 The focus is on Greensboro, NC!
---
Shop Amazon's New Kindle Fire