Reviews of the newest DVD collections
of your favorite classic TV shows!
Click on the title to order - huge discounts and free shipping through Amazon.com!

---
MacFarlane's 'Dad' and 'Guy' released for Father's Day
Tuesday's releases of new DVD sets of the Seth MacFarlane animated Fox shows "American Dad" and "Family Guy" are obviously geared for Father's Day; these releases also got me thinking about this week's release of season three of "Leave it to Beaver" and the release of the entire series of that show later this month.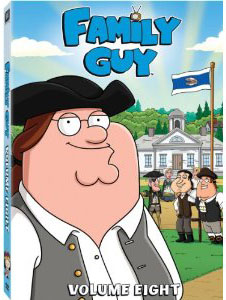 "Guy" and "Dad" would not have existed but for shows like "Beaver." They all depict nuclear families and "Guy" and "Dad" satirize the wholesome tone of the very humorous and unfairly maligned "Beaver."
I could never imagine "Beaver" doing a story such as "Guy's" "Episode 420" that involves legalizing marijuana and includes the hilarious "Bag of Weed" musical production. The song stayed in my head for several days.
Another strong episode in Volume Eight of "Guy" is the "Sliders" parody "The Road to the Multiverse" in which Brian the Snoopy-appearing family dog and Stewie the evil baby jump around to at least 10 alternative universes in the 20-minute long episode.
One of the more amusing segments has Stewie and Brian in the world of series star Seth Green's "Robot Chicken" universe. Stewie asking Green's character Chris how he likes being on a major network is hilarious and reminiscent of similar jabs in the "Guy" "Star Wars" parodies.
An interesting special feature that documents creating the episode teaches us that Disney animators worked on the wonderfully elaborate segment in a Disneyfied universe. Other extras deleted scenes and a karaoke version of many of the series' musical productions.
It is worth mentioning as well that uncensored episodes in this set provide entertainment in the forms of liberal use of the f-bomb and a long look at father Peter's peter but not Chris' famously large endowment.
Volume Five of "Dad" also has good crude humor and ties together the topics of legalizing marijuana and banning trans fats, rather than fat trannies. This set also includes the episode that introduces Reginald, the CIA-created koala with the brain of a homeless man.
Father's Day themed episodes include narrow-minded macho Dad bonding with geeky teen son Steve over a road trip to get a door for Stan's Delorean car and Steve's football team playing the one that Stan coaches. Many sons of all ages can relate to wanting better relationships with their fathers, and many fathers can relate to struggling to accept that their sons are far different than them and have not meet their expectations.
The extras on this set include a trivia-laden pop-up video version of an episode and a drinking game that viewers are instructed to play with a shot glass of milk or other beverage.
Fans of "Dad," "Guy," or "Beaver" are welcome to share their thoughts as e-mail to tvdvdguy@gmail.com.
---
TV on DVD Reviews: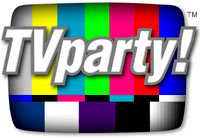 TVparty! for TV Shows on DVD!
Patrick Duffy of Dallas Interview
---
Review by John Stahl

John Stahl is a freelance legal writer who is also a fan of classic and cult television programs. He can be reached at
tvdvdguy@gmail.com
.
---
Actors in North Carolina / Southern Actors
PR4 & PR5 Pages for ads - CHEAP!
Carol Burnett Show on DVD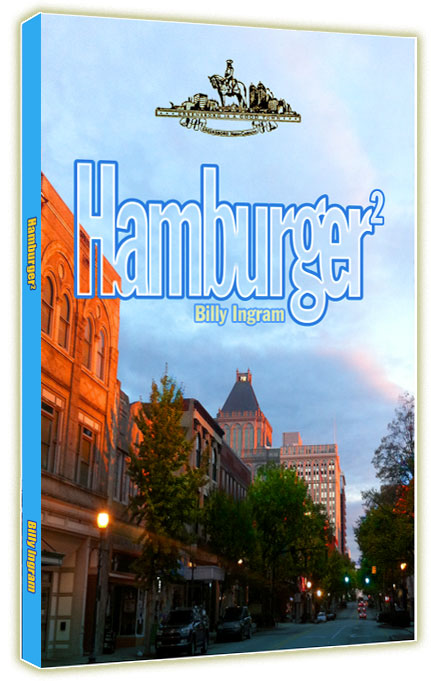 The focus is on Greensboro, NC!
---
Everything you're looking for is here: