Reviews of the newest DVD collections
of your favorite classic TV shows!
Click on the title to order - huge discounts and free shipping through Amazon.com!

---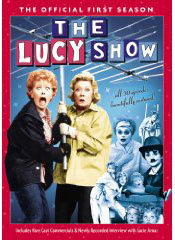 The Lucy Show: The Official First Season
Good second act for Ball
The things for which the 1960s family sitcom "The Lucy Show" are notable include being one of the few programs for which a rock band was named and for depicting an early non-traditional family that did not have a super-natural member.
"Lucy" also had the same element as "The Doris Day Show" of transforming Lucy Carmichael, played by Lucille Ball, into a career gal in the mid-1960s and forgetting apparently that she had two children.
The premise of the first season of "Lucy," which will be released on DVD on July 21, is that the widowed Lucy and her children are sharing a home with Lucy's divorced friend Vivian Bagley and Bagley's son. As was the case with "I Love Lucy," co-star Vivian Vance is made to appear much less attractive than Ball but is not saddled with a husband played by an actor who is significantly older than her.
"Lucy" is a delightful hybrid of a traditional family sitcom with the slapstick catastrophes for which Ball has well-earned fame. Some plots involve Lucy doing things such as refereeing her son's football game, monitoring the dating life of her teen-age daughter, and generally trying to be a good mom.
Most of the memorable episodes have Lucy and Vivian taking a DIY approach to repairs and home improvements. The predictable mayhem that ensues is far funnier that anything that the over-rated Tim Allen could hope to achieve but makes one wonder why Lucy never realizes that she would spend less by hiring a professional.
The hilarious first-season episode in which Lucy and Vivian almost drown while installing a shower is a good example of a DIY episode and may be the best known one of the series. Episodes in which they install in a rooftop TV antenna and in which they glue themselves to the wall while installing paneling are tied for second place regarding memorable episodes.
An episode in which Lucy has the same thought that has occurred to me that having a sheep will save having to mow the lawn is another great one from the first season. Seeing Lucy cradle the sheep while rocking in a rocking chair and singing a lullaby was fall on the floor funny.
The set also has great extras that include an interview with Jimmy Garrett, who played Lucy's son, vintage commercials that aired at the end of episodes in which the characters tied in plot lines from that episode, and blooper-like scenes that pointed out errors.
Please do share your thoughts regarding this show as e-mail to tvdvdguy@gmail.com.
---
TV on DVD Reviews: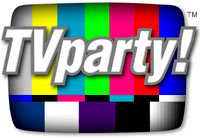 TVparty! for TV Shows on DVD!
Patrick Duffy of Dallas Interview
---
Review by John Stahl

John Stahl is a freelance legal writer who is also a fan of classic and cult television programs. He can be reached at
tvdvdguy@gmail.com
.
---
---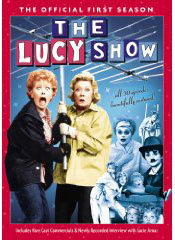 The Lucy Show: The Official First Season
Product Details
Actors: Lucille Ball, Vivan Vance, Jimmy Garrett, Ralph Hart, Candy Moore
Directors: Jack Donohue
Format: Box set, Color, DVD, Full Screen, NTSC
Language: English
Region: Region 1 (U.S. and Canada only. Read more about DVD formats.)
Aspect Ratio: 1.33:1
Number of discs: 4
Rating: NR (Not Rated)
Studio: Paramount
DVD Release Date: July 21, 2009
Run Time: 773 minutes
I Love Lucy / Lucy Show
Here's Lucy / Life With Lucy
Here's Lucy: Lucille Ball Behind the Scenes
Lucille Ball Specials on DVD Review
Interview with Lucy's Biggest Fan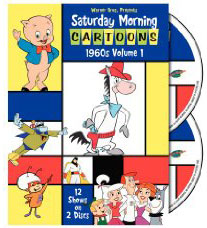 PR4 & PR5 Pages for ads - CHEAP!
Carol Burnett Show on DVD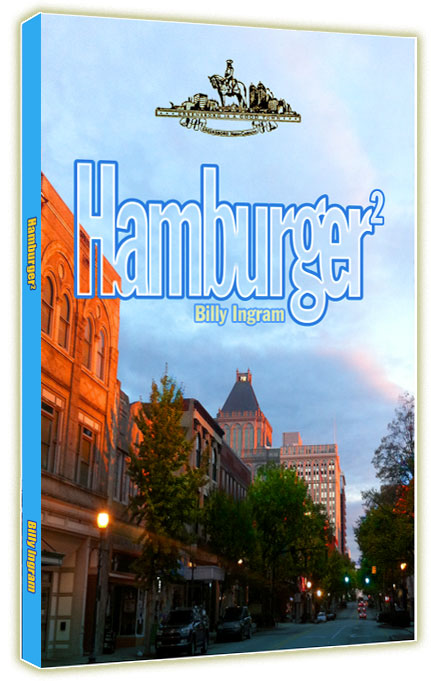 The focus is on Greensboro, NC!
---
Shop Amazon's New Kindle Fire