Reviews of the newest DVD collections
of your favorite classic TV shows!
Click on the title to order - huge discounts and free shipping through Amazon.com!

---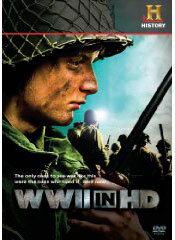 WWII in HD
Outstanding depictions of bands of brothers
The 10-episode History Channel series WWII in HD is a terrific documentary that provides those of us whose education about the Second World War came largely from the '60s sitcoms Hogan's Heroes and McHale's Navy an incredibly comprehensive, balanced, and compelling look at that war.
Additionally, the fact that the blu-ray version of this three DVD set has been on Amazon's top 100 list for roughly one month despite the sets just being released last week says volumes about its quality.
The footage in the set is rare because, unlike most films of WWII, it is in color. It is rare too because the two-year search for it includes examinations of virtually every nation that was on both sides of the war.
The enhancement to HD exceeded my expectations; the images were surprisingly clear, and the minor specks and other flaws are very forgivable considering the age of the films and the fact that most of them were stored in less than ideal conditions for decades.
Similar to the series Band of Brothers, which HBO is currently rerunning on Sunday nights, WWII personalizes the war by having actors, such as Rob Lowe and Brothers star Ron Livingston, read the written observations of soldiers, war correspondents, a nurse, and others who participated in the events that the footage depicts.
Additionally, like a documentary should, the series presents the whole story. The episode that I watched depicted both horribly emaciated refuges seeking help from the Americans in the Pacific and reported that the military did not provide American soldiers in Belgium any winter gear or even fresh clothing during the winter of 44-45.
A soldier who suffered through the deprivation in Belgium stated in a present-day interview that he and his comrades were desperate enough for clothing to strip the dead bodies of their fellow soldiers who were killed in battle. The graphic footage that accompanied this segment showed the poorly equipped soldiers fighting bravely and also showed a fully clothed dead American soldier face down in the mud.
I did not watch the special feature on the people whose journals and letters provided the narration for the footage but did watch the features on the search for the footage and its restoration. These were interesting, but the five minutes each that were devoted to each topic was not nearly enough; it was odd that such a comprehensive documentary did not give those aspects of its making due regard.
Folks who wish to share their thoughts regarding this documentary are encouraged to e-mail me at tvdvdguy@gmail.com.
---
TV on DVD Reviews: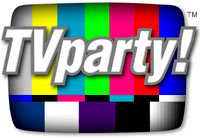 TVparty! for TV Shows on DVD!
Patrick Duffy of Dallas Interview
---
Review by John Stahl

John Stahl is a freelance legal writer who is also a fan of classic and cult television programs. He can be reached at
tvdvdguy@gmail.com
.
---
---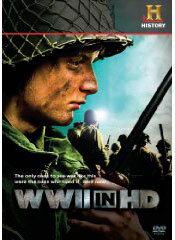 WWII in HD
Product Details
Actors: Gary Sinise, Justin Bartha, Rob Lowe, Josh Lucas, Steve Zahn
Directors: Frederic Lumiere
Format: Color, DVD, Letterboxed, NTSC
Language: English (Dolby Digital 2.0 Stereo), English (Dolby Digital 5.1)
Aspect Ratio: 1.33:1
Number of discs: 3
Rating: NR (Not Rated)
Studio: A&E Home Video
DVD Release Date: January 26, 2010
Run Time: 455 minutes

Special Features
Character profiles
Behind-the-scenes featurettes: Finding the Footage, Preserving the Footage
Program shot and mastered in high definition. Presented on standard-definition DVD that will play in any standard-definition DVD player.
PR4 & PR5 Pages for ads - CHEAP!
Carol Burnett Show on DVD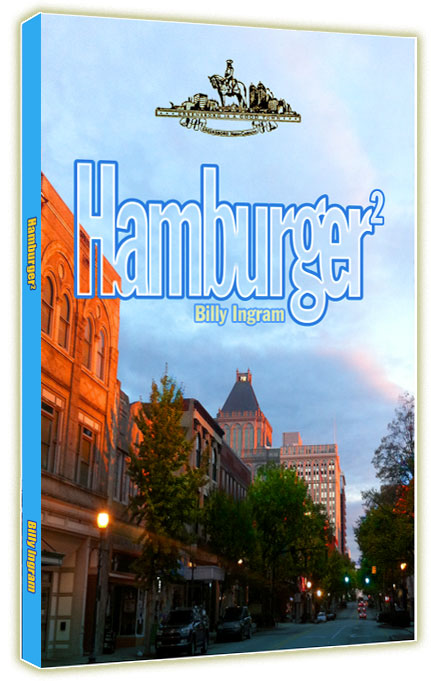 The focus is on Greensboro, NC!
---
Everything you're looking for is here:
Shop Amazon's New Kindle Fire
Shop Amazon's New Kindle Fire