Reviews of the newest DVD collections
of your favorite classic TV shows!
Click on the title to order - huge discounts and free shipping through Amazon.com!

---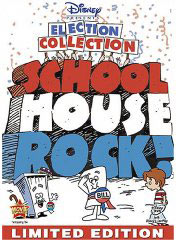 SCHOOLHOUSE ROCK!
THE ELECTION COLLECTION
These are the great musical shorts that ran between the Saturday morning shows you grew up with in the 1970s and 1980s. Classic stuff - and if you have children this DVD collection is a sure bet. It's designed to get the little ones involved in the election and includes an election tracking kit with stickers.
You'll be singing along with these 14 tunes just like you did as a kid! This is timeless G-rated entertainment and a superb teaching tool. A bargain at $14.00 if you order online.
Better is the Schoolhouse Rock 30th Anniversary Edition; it contains all of the segments not just those related to the election and the price is about the same.
Product Description:
This new collection from the Schoolhouse Rock franchise includes 14 songs from the classic TV series focusing on the election process. Among them are 'I'm Just A Bill', 'Shout Heard Round The World', 'I'm Going To Take Your Vote To College' and more...including the brand new song 'Presidential Minute'. Also contains an interactive election tracking kit with stickers that lets kids follow the election process. Limited Edition!
From the press release:
Just In Time for the Presidential Election
Cast a Vote for an All-American Classic

DISNEY PRESENTS ABC'S SCHOOLHOUSE ROCK!
THE ELECTION COLLECTION

Burbank, California, September 9, 2008 – Rediscover the infectious music, witty lyrics and colorful animation from the Emmy-winning animated series that rocked America for more than a decade when Schoolhouse Rock! The Election Collection comes to DVD September 23, 2008 from Walt Disney Studios Home Entertainment. As all eyes turn to the presidential election, it couldn't be a better time for this collection of classic election-themed tunes including "I'm Just a Bill," "Shot Heard 'Round the World" and "I'm Gonna Send Your Vote to College," the timeless songs that taught a generation of Americans that learning can be fun! The limited edition DVD also features the entertaining new to DVD song "Presidential Minute" with two surprise endings and an exclusive Election Tracking Kit with stickers to help viewers keep track of the actual voting results in all 50 states.

Remember Saturday mornings past at the ABC Network, when a series of three-minute animated shorts harnessed the power of music to educate children of all ages? From 1973 until 1986 and the early nineties, Schoolhouse Rock! used catchy music and sassy lyrics to teach kids the basic principles of grammar, arithmetic, history, science, government, computers and money management. The show became a smash hit and won four daytime Emmys (Outstanding Children's Instructional Series, 1976,1978, 1979 and 1980) and one daytime Emmy nomination (Outstanding Children's Instructional Series, 1977) for its charming and informative musical lessons.

From the original creators of Schoolhouse Rock!, executive producer George Newall, producer Radford Stone and music director Bob Dorough, Schoolhouse Rock! The Election Collection will introduce youngsters to important information, refresh the holes left by high school civics classes or provide a moment of pure nostalgia for grown up fans of the show.

---
TV on DVD Reviews: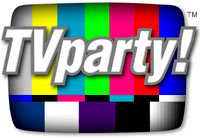 TVparty! for TV Shows on DVD!
Patrick Duffy of Dallas Interview
| | |
| --- | --- |
| | Reviews by Billy Ingram, as seen on VH1, Trio and Bravo. |
| | |
| --- | --- |
| FEATURES YOU MIGHT ENJOY: | |
---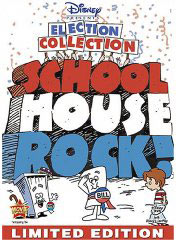 SCHOOLHOUSE ROCK!
THE ELECTION COLLECTION

Actors: Bob Dorough, Blossom Dearie, Christine Langner, Sue Manchester, Mary Sue Berry
Directors: Tom Warburton
Format: AC-3, Animated, Color, Dolby, Dubbed, DVD-Video, Full Screen, NTSC
Language: English
Region: Region 1 (U.S. and Canada only.)
Aspect Ratio: 1.33:1
Number of discs: 1
Studio: Walt Disney Video
DVD Release Date: September 23, 2008
Run Time: 49 minutes