Reviews of the newest DVD collections
of your favorite classic TV shows!
Click on the title to order - huge discounts and free shipping through Amazon.com!
---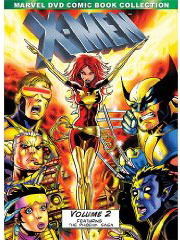 Marvel X-Men Volume 2 (2-Disc)
'X-Men' V2: Mutastic saga
Volume 2 of the two-volume DVD set of the 1990s cartoon series "X-Men" picks up where Volume 1, about which I wrote last week, left off. The main difference is that Volume 2 focuses more than Volume 1 on the stories of the early days of the superhero mutants who star in the show.
Many of these early-days stories focus on the origins of the mutant powers of these characters. The surprising story of Rogue, who absorbs the abilities of other mutants by touching them, is one of the more interesting "origin" tales.
Volume 2 additionally has more of a saga feel to it than Volume 1. X-Men leader Professor X spends 10 of the 17 episodes stranded in the prehistoric-like Savage Land stripped of his highly developed telepathic ability. This volume ended with the five-episode deep space odyssey "The Phoenix Saga."
The Volume 2 episode "Mojovision" is the most bizarre one of both volumes and tries the hardest to be humorous. It involves a Stephen J. Cannell type producer of very popular low-quality action programs pulling the X-Men into his dimension and forcing them into dangerous situations that are depicted as television programs. I enjoyed the references in this episode of this far-fetched cartoon series to television not being real.
These episodes also solidified my belief that the humans who regularly attacked the mutants because of their oddities were incredibly stupid. The humans simply did not provide much of a challenge for the much faster, stronger, and more powerful mutants.
On a personal note, spending the past two Saturday mornings eating the sugary cereal Apple Jacks while watching these action-packed and mostly well-produced cartoons was a nice nostalgic treat.
Please do share your thoughts regarding this show as e-mail to tvdvdguy@gmail.com.
---
TV on DVD Reviews: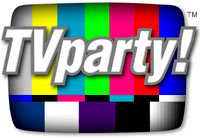 TVparty! for TV Shows on DVD!
---
Review by John Stahl

John Stahl is a freelance legal writer who is also a fan of classic and cult television programs. He can be reached at
tvdvdguy@gmail.com
.
---
Product Details
Actors: Iona Morris, Lenore Zann, Alison Seasly-Smith
Directors: na
Format: Animated, Color, DVD-Video, NTSC
Language: English
Region: Region 1
Aspect Ratio: 1.33:1
Number of discs: 2
Studio: WALT DISNEY VIDEO
DVD Release Date: April 28, 2009
Run Time: 391 minutes
ASIN: B001QIVEVO

Product Description
In a world that hates and fears them, several mutants (humans who are born with unique powers and abilities) have banded together to fight the hatred, and eventually fight for their very lives. Under the tutelage of Professor Xavier, the most powerful telepath on the planet, they learn to master their powers. Cyclops, the team leader, can shoot laser beams from his eyes. The rebellious and feral Wolverine can heal himself and has metal claws. Jean Grey is a telekinetic and telepath. Rogue has super-strength and the ability to fly, but can never touch another human being. The eloquent Storm can control the weather. The Cajun thief Gambit can charge any object with kinetic energy... making the smallest objects powerful bombs. The Beast has superhuman intelligence, agility, and has a body covered with blue fur. Jubilee is the new girl, a confused teenager with the ability to shoot plasma from her fingertips. Together they form the X-Men, fighting mutants like Magneto and Mystique, as well as stopping hate-mongers like Graydon Creed, Henry Guyrich, and Senator Kelley.
TV Shows on DVD
Holiday Specials on DVD
TV Commercials on DVD
Amazon Prime - unlimited streaming
of your fave TV shows and movies!
Get your FREE 30 Day Trial!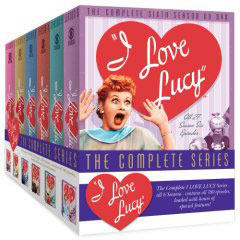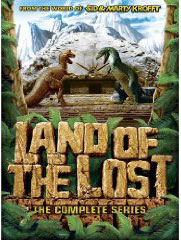 ---
Everything you're looking for is here:
Shop Amazon's New Kindle Fire
Shop Amazon's New Kindle Fire