Reviews of the newest DVD collections
of your favorite classic TV shows!
Click on the title to order - huge discounts and free shipping through Amazon.com!

---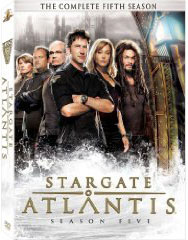 Stargate Atlantis: The Complete Fifth Season
The final season for this version of the final frontier
"Stargate: Atlantis" is one of the last examples of the type of good to great shows that the SciFi Channel ran before its current slide. I predict that SyFy Friday will ultimately have programming the caliber of a reality show in which C-List actors from B-List scifi series compete for a ticket on a space flight.
The DVD set, which was released on June 30, of the fifth and final season of "Atlantis" has many improvements over the broadcast version of the show; the effects and overall picture are much better, this is the type of continuing story show that cries out for watching several episodes at one sitting,.
This set also contains extended versions of the penultimate episode that I refer to as "CSI: Atlantis" and the final episode that I identify as "Stargate: Voyager." This time, Robert Picardo did not play a hologram. Another "Voyager" element of this season included the hive-mentality wraith and their queens not presenting as significant challenge as they had previously.
Despite the derivative elements of the final two episodes, and a handful of others that included one with a reference to a character named "Major Nelson" from this 20-episode season, it presented many interesting stories and did a great job integrating elements from past seasons. Also, picking up on nuances that I missed when watching the shows last year and completing my DVD set of the series were nice treats.
The episode entitled "Ghost in the Machine" had nothing to do with the singer Sting and his former band but brought original "Atlantis" team leader Dr. Elizabeth Weir back in an interesting manner. This episode also included a good history of the evil android-like replicators and provided a decent conclusion to this storyline.
The two-part story entitled "First Contact" and "The Lost Tribe" brought back "Stargate" veteran Michael Shanks as Daniel Jackson from "Stargate: SG-1." These episodes gave "Atlantis" uber-scientist Rodney McKay a chance to collaborate and bicker with one of his "SG1" counterparts. This time, the "SG-1" er was not a figment of McKay's imagination.
The episode entitled "Inquisition" is a good one for "Atlantis" virgins because it does a good job of integrating clips that show many of the important moments from the prior four seasons into a derivative story in which the Atlantis gang is put on trial for the harm that has occurred in their galaxy during their time in their neighborhood.
The hackneyed plot was handled fine and raised reasonable issues regarding alliances, including a reference to the federation of the "Star Trek" universe. However, an unforgiveable wink and nod to "Boston Legal," which was a big ole therapy session for its creator David E. Kelley its final season, warrants allowing the wraith to feed on the writers.
The special features include an interview with series star Joe Flanagan that I lacked a chance to watch during my marathon session with the set that left me hearing wraith darts in my head. It also had deleted scenes that I also did not watch.
Please do share your thoughts regarding this show as e-mail to tvdvdguy@gmail.com.
---
TV on DVD Reviews: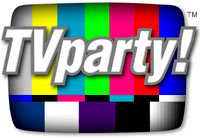 TVparty! for TV Shows on DVD!
Patrick Duffy of Dallas Interview
---
Review by John Stahl

John Stahl is a freelance legal writer who is also a fan of classic and cult television programs. He can be reached at
tvdvdguy@gmail.com
.
---
---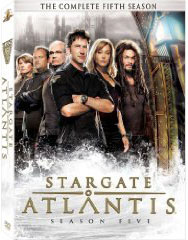 Stargate Atlantis: The Complete Fifth Season
Product Details
Actors: Joe Flanigan, Torri Higginson, Rachel Luttrell, Jason Momoa
Format: AC-3, Box set, Color, Dolby, Dubbed, DVD, Subtitled, Widescreen, NTSC
Language: English
Subtitles: English, French, Spanish
Region: Region 1 (U.S. and Canada only. Read more about DVD formats.)
Aspect Ratio: 1.78:1
Number of discs: 5
Rating: Unrated
Studio: MGM (Video & DVD)
DVD Release Date: June 30, 2009
Run Time: 873 minutes

Product Description
In this action-packed fifth season sparks fly when Woolsey becomes the new leader of the Atlantis team. Meanwhile, McKay faces difficult personal challenges; Teyla must balance her roles as mother and warrior; Ronan's past returns with a vengeance, and Keller finds peril, then help, from an unlikely source. A provisional relationship with the Wraith takes a shocking turn and new adversaries test the team's courage and resolve like never before.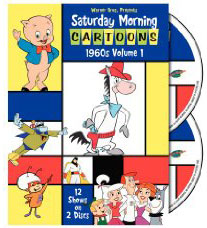 PR4 & PR5 Pages for ads - CHEAP!
Carol Burnett Show on DVD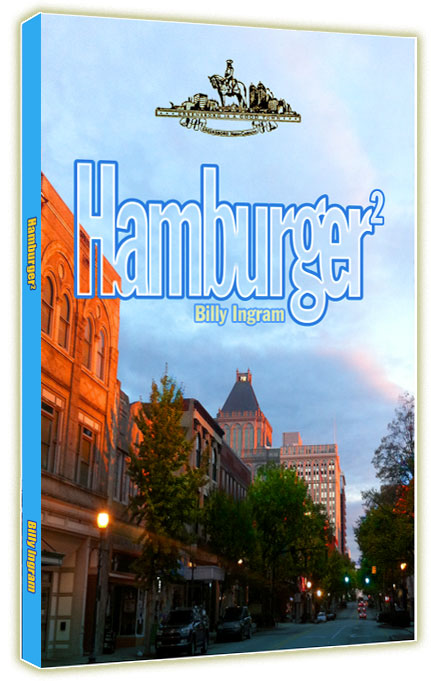 The focus is on Greensboro, NC!
---
Shop Amazon's New Kindle Fire