Reviews of the newest DVD collections
of your favorite classic TV shows!
Click on the title to order - huge discounts and free shipping through Amazon.com!

---
Rock and Roll Hall of Fame
Awesomepalooza
The 9-disc 125 performances DVD set "Rock and Roll Hall of Fame" is so incredible that I will refrain from jokes about marrying supermodels and travelling in small airplanes. I will comment that I expect that the Cleveland Hilton has an enormous rehabilitation budget.
This mammoth collection of induction speeches into the hall and the performances that followed convey the strong respect and awe that most of the rock-and-roll legends who induct their peers feel for these inductees. I can picture the better speakers as teens listening to LPs of their idols and dreaming of emulating them.
I also appreciated the honesty with which inductees addressed the conflicts that arise among members of rock groups. Most speeches acknowledged this, were gracious enough to note the contributions of every musician in the group, and were sincere enough to not apologize.
My primary criticism of the fraction of the more than 24 hours of performances and speeches that I watched was that a few people who introduced inductees seem to lack much of a connection to the inductee. An example is Eddie Vedder of Pearl Jam merely reading a list of albums by The Doors and commenting blandly that they produced a large number of albums in a short number of years.
Not finding someone who the inductees inspired or who at least performed during the same period as them to induct them seems contrary to the honor of the induction. I must give my old bunkmate from camp Warren "My brother got me into the Del Fuegoes" Zanes, who was a director of the hall for several years, a verbal spanking for that one.
My favorite speech by far was Bruce "The Boss" Springsteen talking about listening to Roy Orbison and recognizing that no one could achieve Springsteen's dream of singing like Orbison. Seeing this pair perform "Pretty Women" right after Orbison was inducted was truly a once-on-a-lifetime experience.
Another notable pairing among so many incredible combinations of rock legends included Mick Jagger and Springsteen, who seemed to participate in every induction ceremony, joining with George Harrison and Ringo Starr to perform the Beatles song "I Saw Her Standing There."
Paul McCartney performing "Let it Be" with the all-star band that included Billy "Piano Man" Joel that year was another good one in the performances that I watched despite McCartney not seeming to put his all into it. I must add a shame on you to Sir Paul for bringing his daughter Stella up to the podium wearing a tank top that in Galactica-speak would have said "Its About Fraking Time."
Show some graciousness McCartneys senior and junior. Both The Beatles and McCartney got inducted and have received tons more recognition that virtually any other band and, according to John Lennon, even Jesus Christ.
It is a safe bet as well that the set includes most of a viewer's favorites from the 60s through the 80s. These include The Pretenders, Santana, Elvis Costello, Jackson Browne, the Bee Gees, James Taylor, REM, Queen and so so many others. More modern performers include Green Day having the time of their lives and U2.
I suspect too that there is not one dud in the set; everyone who was involved is incredibly talented and getting such an up close view of the performances was exhilarating.
On a more general level, this set is a great treat in an era in which even MTV does not show music. The extraordinary shows that these inductees put on make me wonder why MTV changed its focus, and I predict that this set will likely be the only chance for the general public to see these historic performances.
The "bonus" disc in the set consists of the 1995 concert that was held to celebrate the opening of the Hall of Fame. The performers at that concert included The Kinks, Aretha Franklin, John Mellencamp, and James Brown.
The extras included the full length of induction and introduction speeches, which were edited in the main presentations, and footage of the rehearsals for the concert. This was even better than having a backstage pass.
I welcome anyone who enjoys rocking out with or without any part of their anatomy out to e-mail me at tvdvdguy@gmail.com.
Please do share your thoughts regarding this show as e-mail to tvdvdguy@gmail.com.
---
TV on DVD Reviews: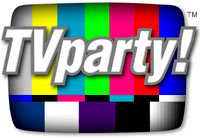 TVparty! for TV Shows on DVD!
Patrick Duffy of Dallas Interview
---
Review by John Stahl

John Stahl is a freelance legal writer who is also a fan of classic and cult television programs. He can be reached at
tvdvdguy@gmail.com
.
---
---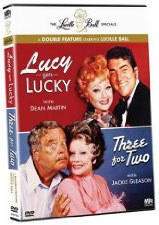 The Lucille Ball Specials
Product Details
Actors: Lucille Ball, Dean Martin, Jackie Gleason
Directors: na
Format: Color, DVD-Video, NTSC
Language: English
Subtitles: English
Region: Region 1 (U.S. and Canada only. Read more about DVD formats.)
Number of discs: 1
Rating: NR (Not Rated)
Studio: MPI HOME VIDEO
DVD Release Date: June 30, 2009
Run Time: 150 minutes

Product Description
A Double Feature Starring Lucille Ball with Dean Martin and Jackie Gleason
Following the long-running success of her Here s Lucy series, the inimitable Lucille Ball returned to television with a series of special programs, pairing her with other legendary performers.
LUCY GETS LUCKY finds the wacky redhead pulling out all the stops in Las Vegas to see her favorite entertainer, Dean Martin. Lucy gets a job working at the MGM Grand casino and high stakes hi-jinks follow.
THREE FOR TWO presents Lucy with the Great One, Jackie Gleason - combining their comedic talents for the first time - in a trio of comedy-dramas centered on the various aspects of marriage.
Bonus features include: LET S TALK TO LUCY, long-lost radio interviews with Dean Martin, bloopers, featurette with guest actor Gino Conforti, and rare Lucy footage.
I Love Lucy / Lucy Show
Here's Lucy / Life With Lucy
Here's Lucy: Lucille Ball Behind the Scenes
Lucille Ball Specials on DVD Review
PR4 & PR5 Pages for ads - CHEAP!
Carol Burnett Show on DVD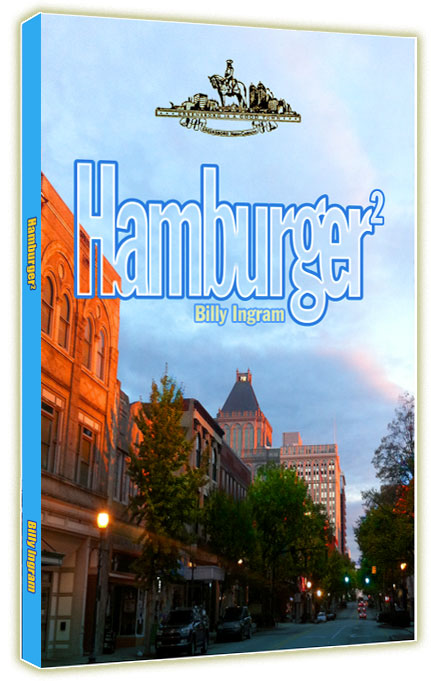 The focus is on Greensboro, NC!
---
Everything you're looking for is here:
Shop Amazon's New Kindle Fire
Shop Amazon's New Kindle Fire