Reviews of the newest DVD collections
of your favorite classic TV shows!
Click on the title to order - huge discounts and free shipping through Amazon.com!

---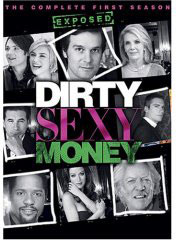 Dirty Sexy Money

I didn't expect to like this one but Dirty Sexy Money is one of the most seductive shows I've run across, the tangled story of the Darling family (think Hiltons), one of the world's wealthiest and unprincipled clans.
I forgot how much fun it is to watch Donald Sutherland, he shines in the TV role of a lifetime as the family matriarch, a modern day J. R. Ewing with a an indeterminate deviousness and an air of complexity and temerity that makes for riveting viewing.
Jill Clayburgh as his devious wife Letitia Darling is wonderful as is Peter Krause, the family fixer who discovers his father was murdered and must determine who's hiding what in this high stakes game of life and death.
It's a little disconcerting to see William Baldwin in the role of a sexually confused politician, all the Baldwin Brothers seem to be morphing into one. You used to be able to tell them apart, now they're all Macy's Parade balloon creatures.
Things start to really get trippy around episode 7 as the mood darkens and old family intrigues are uncovered; these past transgressions quickly boil over and ratchet up events considerably. The tensions swirl to a furious pace as the 10 episode arc wraps up, season 2 promises to be a blockbuster.
The show is also surprisingly funny at times, genuinely humorous. The comical situations aren't forced as they are in some dramadies, they flow naturally thanks to some seriously flawed characters endowed with unlimited resources, few responsibilities and even less scruples.
I'm not sure I can really compare Dirty Sexy Money to any other show, although if you like Damages you'll probably enjoy this one but DSM is a lot lighter in tone.
Loads of extras crowd this package: behind the scenes mini-docs, set tour, audio commentaries, deleted scenes, bloopers, and more.
Dirty Sexy Money is A number 1 and there's no better way to experience this unique program than on DVD.
---
TV on DVD Reviews: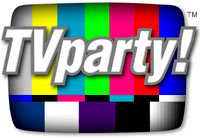 TVparty! for TV Shows on DVD!
Patrick Duffy of Dallas Interview
---
| | |
| --- | --- |
| | Reviews by Billy Ingram, as seen on VH1, Trio and Bravo. |




Carol Burnett Show on DVD
| | |
| --- | --- |
| FEATURES YOU MIGHT ENJOY: | |
---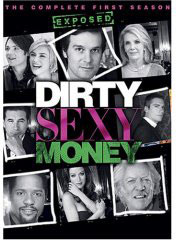 Dirty Sexy Money
Format: Box set, Color, NTSC, Closed-captioned
Language: English
Region: Region 1
Aspect Ratio: 1.78:1
Number of discs: 3
Studio: Buena Vista Home Entertainment
DVD Release Date: September 16, 2008
Run Time: 426 minutes