Reviews of the newest DVD collections
of your favorite classic TV shows!
Click on the title to order - huge discounts and free shipping through Amazon.com!

---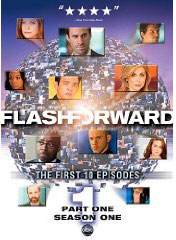 FlashForward: Season One Pt.1
Timing is everything
FlashForward is a good show that should be better; the concept of this ABC sci-fi action adventure series is that virtually everyone on earth simultaneously lost consciousness for 2 minutes and 17 seconds in October 2009 and witnessed a flash of their life as it will exist at 10:00 p.m. Pacific Time on April 29, 2010.
I knew about the show but had not watched it before viewing the first 10 episodes of it on the recently released S 1.0 DVD set of this series.
The idea of a mysterious global blackout and giving people a glimpse of the future is interesting, and seeing an FBI taskforce investigate the occurrence based largely on the clues from the visions of the future has a compelling element. This prompts good thoughts about whether we can change the future.
The primary problem is that program is simply not as griping as better sci-fi shows and that it can stretch the suspension of disbelief too far.
It is realistic that crashing helicopters, massive car crashes, and other disasters that the blackout caused would result in the burned buildings, groups of mangled vehicles, and other mayhem that the pilot episode portrayed. Especially given the disastrous response to Hurricane Katrina, it is far less believable that that damage would have been seemingly cleared up by the next day and that FBI agents and other characters would have resumed largely a nine-to-five schedule.
Additionally, the FBI agents seem to shift their focus as rapidly as a Labrador retriever in a dog park. They often pick up information from a lead at the end of one episode or the beginning of another and then go off in another figurative and/or geographical direction by the next episode.
The early episodes demonstrate this apparent ADD of the team; they learn soon after fairly easily tracking down an individual identified as D Gibbons that that person did not black out. However, it does not seem that the team continues actively looking for Gibbons after he or she evades capture.
Additionally, the feds seem more focused on avoiding bad personal fates that the visions suggested than doing their job of discovering the cause of the phenomenon and protecting the general population. Devoting a great deal of time and blatant insubordination to prevent the fairly certain murder of one agent and the almost likely snuffing of another is a prime example of this.
The extra features include a look at the expected effects of a global blackout and a separate video that looks at the second half of the program's first season.
I am eager to hear the thoughts of folks familiar with the show. I predict that those of you who contact me will type out tvdvdguy@gmail.com on their computer's keyboard and then hit the send button in their e-mail program.
---
TV on DVD Reviews: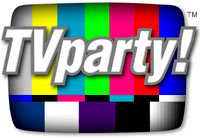 TVparty! for TV Shows on DVD!
Patrick Duffy of Dallas Interview
---
Review by John Stahl

John Stahl is a freelance legal writer who is also a fan of classic and cult television programs. He can be reached at
tvdvdguy@gmail.com
.
---
---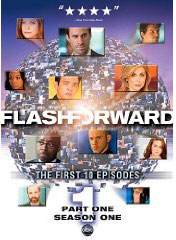 FlashForward: Season One Pt.1
Product Details
Actors: Joseph Fiennes, John Cho, Sonya Walger, Courtney B. Vance, Dominic Monihan
Directors: n, a
Format: AC-3, Closed-captioned, Color, Dolby, DVD, NTSC, Subtitled, Widescreen
Language: English
Subtitles: French, Spanish
Region: Region 1 (U.S. and Canada only. Read more about DVD formats.)
Aspect Ratio: 1.78:1
Number of discs: 2
Rating: PG-13 (Parental Guidance Suggested)
Studio: ABC Studios
DVD Release Date: February 23, 2010
Run Time: 430 minutes

Product Description
Experience the nonstop action, excitement, and drama of the first ten episodes of the critically-acclaimed FlashForward and get set for television's best new show (Mark A. Perigard, Boston Herald) to grab hold of you from its first explosive moment. Chaos reigns ater a mysterious event causes everyone in the world to lose consciousness at exactly the same time. Was it an act of nature or something far more sinister? During the global blackout, every man, woman and child was given a glimpse of his or her life six months in the future. One elite law enforcement team jumps into the investigation, attempting to solve the mystery, as the world's population wrestles with the choice of whether to embrace the fate they've seen or fight to change the future. Relive every brilliant twist of FlashForward's first ten episodes, and prepare yourself for what's to come in the second half of Season One. Who is D. Gibbons? Who is the shadowy figure unaffected by the blackout? And what's next for your favorite characters as their day of reckoning approaches? Plus, dig even deeper with never before seen bonus features and an exclusive sneak peek at the next chapter, only available on DVD.
North Carolina Actors / Southern Actors
PR4 & PR5 Pages for ads - CHEAP!
Carol Burnett Show on DVD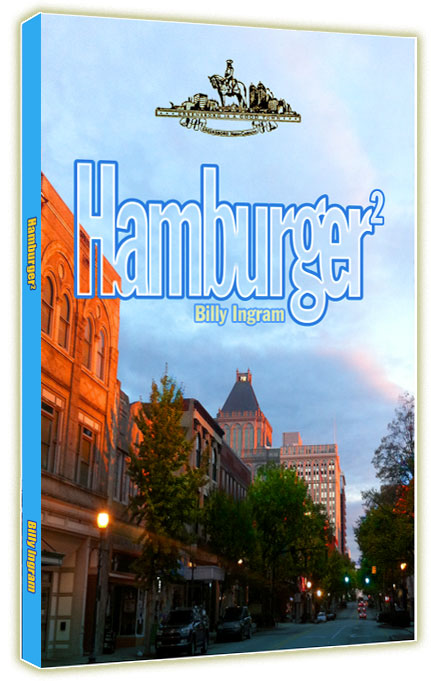 The focus is on Greensboro, NC!
---
Everything you're looking for is here:
Shop Amazon's New Kindle Fire