Reviews of the newest DVD collections
of your favorite classic TV shows!
Click on the title to order - huge discounts and free shipping through Amazon.com!
(Ordering TV shows on DVD from the United Kingdom? Click here! )
---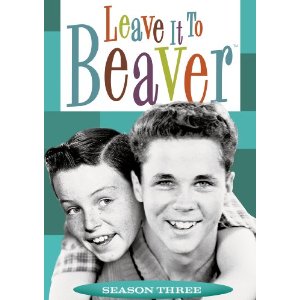 Leave it to Beaver season three is out now on DVD from Shout! and I'm really enjoying it. Season three is when this classic show really hit its stride.
I think Beaver has gotten a bad rap in some ways.
I remember watching this show as a very young lad but not seeing it again until the mid-1980s when it turned up on cable. I was struck at just how funny the show is, it's from the same guys who brought us Amos 'n' Andy, The Munsters, and Mayberry RFD. Beaver seems to get lumped in with Father Know Best and Ozzie & Harriet; all were family friendly 1950's representations of the ideal American home. These shows served as a template for what American families should strive for in their lives - stable, hard-working parents with obedient, well-manicured children.
While Father Knows Best and the others may have been sterling cookie cutters, one thing they weren't was funny. Leave it to Beaver, on the other hand, can raise some laughs out of me.
It works because of the inherent truth in the situations - Wally gets a job selling ice cream but his friends expect it for free; Beaver falls for a marketing scheme and is sued for breach of contract; Wally babysits the Beaver and chaos ensues - the storylines are solid, almost perfunctory, but the scripts crackle with a level of reality other shows couldn't approach. The kids here behave as kids do, or did, with the messy unintended consequences of the youngsters generating the laughs.
Of course, none of this would have worked and the show wouldn't have run as long as it did (6 years) if it weren't for the fine actors that populated the cast.

The supporting players all have clearly delineated characters, the kids in Beaver's class and Wally's friends were believable because of their flaws, not because they were paper dolls come to life.
It's rare indeed for a TV show from the 1950s to be entertaining today but Leave it to Beaver makes the grade. If you can get your kids to watch black & white TV (I have friend who's kid only likes to watch B&W, if you can believe it) this is one of those shows that may actually speak to them because of the universal truth behind the situations.
This DVD collection features all 39 episodes of the third season along with a booklet with episode info and a fascinating Shokus Radio interview with Jerry Mathers and Frank Bank (Lumpy Rutherford).

---
TV on DVD Reviews: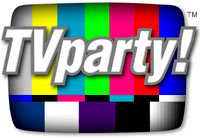 TVparty! for TV Shows on DVD!
Patrick Duffy of Dallas Interview
| | |
| --- | --- |
| | Reviews by Billy Ingram, as seen on VH1, Trio and Bravo. |
---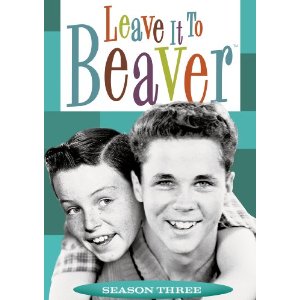 Product Details * Actors: Jerry Mathers, Barbara Billingsley, Hugh Beaumont, Tony Dow * Directors: Norman Tokar * Format: Box set, Color, DVD, Full Screen, NTSC * Language: English * Region: Region 1 (U.S. and Canada only.) * Aspect Ratio: 1.33:1 * Number of discs: 6 * Rated: Unrated * Studio: Shout! Factory * DVD Release Date: June 15, 2010 * Run Time: 930 minutes
Product Description: See The Complete Third Season As You have Never Seen It Before! From creators Joe Connelly and Bob Mosher come the comedic tales of young Theodore Beaver Cleaver and his priceless experiences on Pine Street. Join Beaver, his brother Wally and their friends as they learn the meaning of childhood, growing up and the value of family through it all. All 39 episodes of the third hilarious season of the quintessential TV classic Leave It To Beaver are presented like you have never seen them before: completely restored and remastered from brand-new high-definition transfers of the original film elements!
Bonus Features: * Audio interview with Jerry Mathers and Frank Bank from Shokus Internet Radios Stus Show.
PR4 & PR5 Pages for ads - CHEAP!
Carol Burnett Show on DVD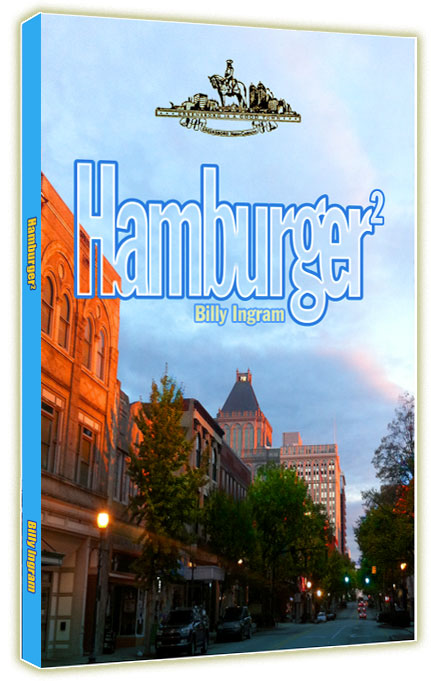 The focus is on Greensboro, NC!
North Carolina Actors / Southern Actors
Everything you're looking for is here:

---
Everything you're looking for is here:
Shop Amazon's New Kindle Fire