Reviews of the newest DVD collections
of your favorite classic TV shows!
Click on the title to order - huge discounts and free shipping through Amazon.com!

---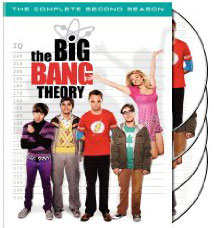 The Big Bang Theory:
The Complete Second Season
Geniuses are the genies of today
The second season of "The Big Bang Theory" is one of two DVD sets of CBS Monday night sitcoms that is being released in September. This set was released on September 15, and the fourth season of "How I Met Your Mother" is being released on September 29.
Watching the 23 episodes in the "Theory" set over a few days led me to realize that this show about three uber-intelligent physicists and their merely brilliant engineer friend was like my beloved 1960s supernatural sitcoms. The primary difference is that this group does not have to stay in the closet regarding their special powers that cause them to view, and respond to, the world in a way that differs greatly from the average Joe the Plumber.
Another difference between this always amusing, and sometimes hilarious, show is that many of us can relate to this group. I share their tendency to over-analyze things, value a regular routine, and am known at the cinema pub in Amesbury, Mass., for commenting if someone has reserved "my table."
Further, the cinema pub wait staff knows that I always get a chicken parmesan sandwich, which they have made special for me since taking it off the menu a few years ago, with light marinara sauce and spicy fries and also ask for a separate plate for my ketchup. Yes, I do leave a nice tip.
The television community has recognized this wonderfully quirky element of "Theory" by nominating the always hilarious series star Jim Parsons for an Emmy for his role of Sheldon. Sheldon's rigid rules and multiple neuroses test the patience of even his neurotic friends/colleagues. Parsons deserves this award, and I hope that Kayne West keeps his stinkin' pie hole shut if Parsons wins and West disagrees with the choice.
Parsons has already earned the honor of a place on the list of celebrities with whom I would like to have a beer. I am just not sure if we could find a bar that is adequately clean for both of and that has a booth that meets our needs, which includes proper firmness and not facing a television that is showing a sporting event.
Parsons demonstrated his Sheldonness best in my favorite episode of the season in which this 27 year-old had to get a driver's license. The "misfit" learning to drive is a common plot in supernatural comedies, and "Theory" did it very well.
One hilarious scene in this exceptional episode involved Sheldon taking the written test to get a learner's permit. I share his thought that questions involving keeping a required number of car lengths away from other vehicles make no sense because cars are not standard lengths.
The best scene in this episode, and perhaps the entire season, has Sheldon causing fall-on-the-floor funny virtual mayhem while using a simulator to practice driving. I can still hear the screeching brakes and screams of pedestrians and mallrats in my head.
The writers of "Theory" further get great comedy out of the strong contrast between Sheldon and "normal" neighbor Penny, who is the Marilyn Munster of the group. An escalating war between these characters that begins when Sheldon bans Penny from his apartment after giving Penny a third strike for taking his spot on the couch is classic comedy.
Highlights from this conflict include lingerie strung on telephone wires and banishment from the Cheesecake Factory where Penny works. Things did not go this far when "The Blair Witch" took "my" seat during a graduate school exam.
Other memorable episodes involve a seven-hour train trip in which the science guys delighted in tormenting each other, the great Christine Baranski playing physicist Leonard's very cold and analytical mother who reduced Penny to tears in seconds, and Sheldon obsessing over giving Penny a Christmas gift that was comparable to the one that she got him. The variety of presents in my gift closet show the realism of that situation.
The DVD set additionally has above-average special features. My favorite depicted the real-life college professor who consulted on the show and shared that the white boards that Sheldon and Leonard use to solve physics problems once showed the answers to an exam that the professor had given his students that day. The other special features were one in which the actors discussed their characters and a gag reel.
I would love to hear from other "Theory" fans via email to tvdvdguy@gmail.com. I promise as well to not use any big words if folks who do not understand the humor of the show want to ask me about it.
---
TV on DVD Reviews: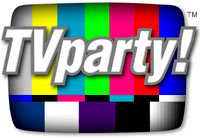 TVparty! for TV Shows on DVD!
Patrick Duffy of Dallas Interview
---
Review by John Stahl

John Stahl is a freelance legal writer who is also a fan of classic and cult television programs. He can be reached at
tvdvdguy@gmail.com
.
---
---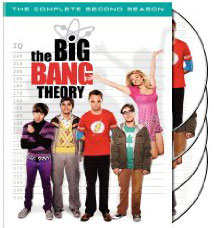 The Big Bang Theory:
The Complete Second Season
Product Details
Actors: Johnny Galecki, Jim Parsons, Kaley Cuoco, Simon Helberg, Kunal Nayyar
Format: Box set, Color, Dolby, Dubbed, DVD, Subtitled, Widescreen, NTSC
Language: English (Dolby Digital 2.0 Surround), Portuguese (Dolby Digital 2.0 Surround)
Subtitles: Chinese, French, English, Portuguese, Spanish, Thai
Region: Region 1 (U.S. and Canada only.)
Aspect Ratio: 1.78:1
Number of discs: 4
Rating: NR (Not Rated)
Studio: Warner
DVD Release Date: September 15, 2009
Run Time: 481 minutes
I Love Lucy / Lucy Show
Here's Lucy / Life With Lucy
Here's Lucy: Lucille Ball Behind the Scenes
Lucille Ball Specials on DVD Review
PR4 & PR5 Pages for ads - CHEAP!
Carol Burnett Show on DVD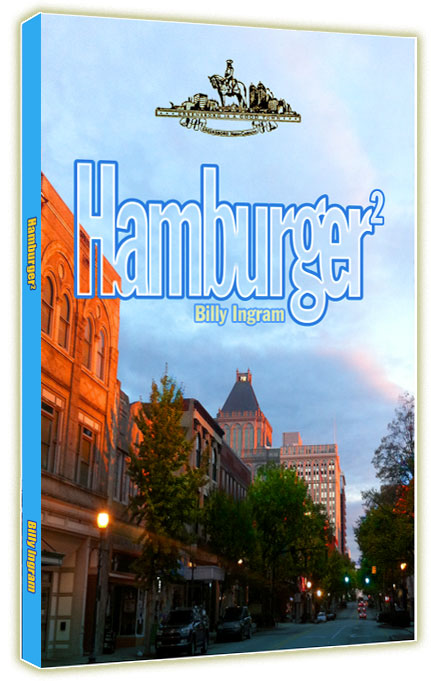 The focus is on Greensboro, NC!
---
Everything you're looking for is here: