Reviews of the newest DVD collections
of your favorite classic TV shows!
Click on the title to order - huge discounts and free shipping through Amazon.com!

---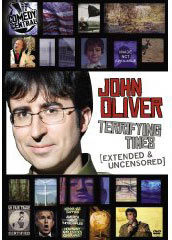 John Oliver: Terrifying Times
Filmed in New York, John Oliver brings his stingingly sarcastic humor to a receptive live audience in his first comedy special.
Story
Many people who pick up this DVD are going to be from an audience who didn't even know who John Oliver is until he started making regular appearances on Comedy Central's 'The Daily Show with Jon Stewart'. Premiering on Comedy Central earlier this year, 'Terrifying Times' introduces a brand new audience to Oliver's satirical rants and hilarious stories.
His targets will start with the Americans but along the way expect to hear Oliver take on a number of topics including the issues with being British and how the current US compares to the British empire. From there his topics will start to branch out. Some will be obvious such as Bush and his administration, the economy ("Economics is like the Dutch language; I'm told that it makes sense but I seriously have my doubts.") and evolution. And some will catch you completely by surprise such as fair trade, consumerism, Fox News and even his colleagues from The Daily Show.
Good and the Bad
The menu screen for this feature is one of the most interesting aspects of the release. When the disc loads, John Oliver will appear before you with the menu options surrounding his head. If you don't pick anything, John will begin his monologue in which he'll spend ten minutes going on about why you haven't picked a choice yet while telling you about the DVD and what he hopes are some of the extras. If you watch all the way to the end it automatically starts the main feature so this becomes bonus material without even intending to be.
Hot on the heels of the success he's found on Comedy Central, Oliver spends 56 minutes on stage giving his thoughts and observations on the world around him. Those who have seen him on television will be familiar with the sharp sarcastic wit that he has at his disposal. Early in the show Oliver will talk about free trade products in the world using an illustration to depict how unfairly traded products should be demonized. Later in the show Oliver will illustrate how 80's power ballads can turn any political speech or event into a moving piece of history and even later in the show is a priceless bit about outsourcing his own comedy writing to a ten year old Indonesian boy.
Unlike other comics, Oliver rarely delves into his own personal history for material. There are only a couple of occasions during the show in which Oliver talks about himself and that would be the middle school track event that let him know he wouldn't grow up to be an athlete and another involving dinner at home as a child to make a point about civil disobedience. This works in his favor though as his material on the world at large is vastly more entertaining.
As with most of his tongue in cheek delivery, Oliver keeps the show fun and light throughout. The running gag throughout the entire show is that he won't do a joke about Muslims. Every time he is about to tell one he mumbles the rest of the joke or tails off and used a 'image not available' screen when mentioning Mohammed.
The largest issue that Oliver faces while dealing with the large crowd is his own style. While many in the audience were responding loudly to his very dry deliveries, there were many in the crowd (and at home as I learned while watching this feature with friends) that will never catch on enough to give the audible reaction that one would hope. Always stinging and sharp, Oliver's comedy rarely seems to fetch the big laughs of other comics. Audience members who are seeking the over the top gags or huge laughs will be sorely disappointed to sit through a cerebral comic from the UK.
Extras
There are only a couple of extras on this release for fans to check out on this release but in total it adds up to over an hour of bonus footage. In the first option for fans, fans who aren't already familiar with Oliver's work on 'The Daily Show' will have a chance to check out four of his better segments including 'The N Word' with fellow correspondent Larry Wilmore. In the other three clips, Oliver works with Jon Stewart giving his sarcastic thoughts on torture, political theater in the US government before finally 'Banned Aid' in which Oliver delivers thoughts on one of President Bush's health care vetoes.
In the second extra, Oliver performs live before a small audience at The UCB Theater in New York. For this performance, Oliver is actually taping for an episode of 'Political Animals' which is a radio program on BBC Radio 4 and serves as host to introduce other comics appearing on the program. In these clips, the scenes slip back and forth between Oliver on stage and backstage giving his thoughts on the performance and his set for the evening.
This extra proves to be one of the more interesting as Oliver's set has more personal stories and anecdotes than the actual feature himself. What is likely most annoying about it is the poor editing job. In the final piece of this extra, it felt like the first few seconds of his opening bit were cut off leaving audience members at home wondering what the real context behind the joke is. The material itself is very well done though and Oliver comes across as a bit more relaxed as he interacts with the audience asking them questions and calling himself out on jokes that are unpolished or just plain screwed up in their delivery.
In the final advertised extra of the disc, Oliver and his comedy partner sit down and rant about various other topics not hit in other extras starting right away with democracy in America and the 2012 elections in which Oliver states that he'll be voting for Chelsea Clinton. From here, the pair will spend the remainder of the nine minute clip talking about Great Britain, sincerity, 'The Daily Show', the Queen's face on British currency and finally Oliver's special on Comedy Central. The clips here really came across as a little stilted. The two friends spent nine minutes riffing on various topics and while amusing, it never comes across as funny.
If this isn't enough for you though there is one hidden Easter egg for audience members to find. Highlight the upper right hand option and hit down, you'll see a caption reading 'click here if you didn't mean to buy this DVD'. Hit enter and you'll get a hidden apology from John for the trouble you're having from getting a DVD you didn't order.
Overall
John Oliver's first comedy special won't redefine the face of comedy but his satirical rants about the world and politics make for a very fun evening. Audience members aren't going to fall off their chairs laughing at his material but if your tastes in comedy and politics tend to be a bit more liberal than you should find an enjoyable release here worth viewing. While you probably won't want to add it to your personal collection, audience members should have no regrets about giving this one a rental.
Final Grade: B-

---
TV on DVD Reviews: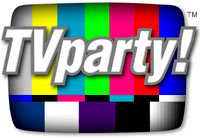 TVparty! for TV Shows on DVD!
Patrick Duffy of Dallas Interview
---
---
Actors: John Oliver, Andy Zaltzman
Format: Color, DVD-Video, Full Screen, NTSC
Language: English
Region: Region 1 (U.S. and Canada only. Read more about DVD formats.)
Number of discs: 1
Studio: Comedy Central
DVD Release Date: August 19, 2008
Run Time: 56 minutes
PR4 & PR5 Pages for ads - CHEAP!
Carol Burnett Show on DVD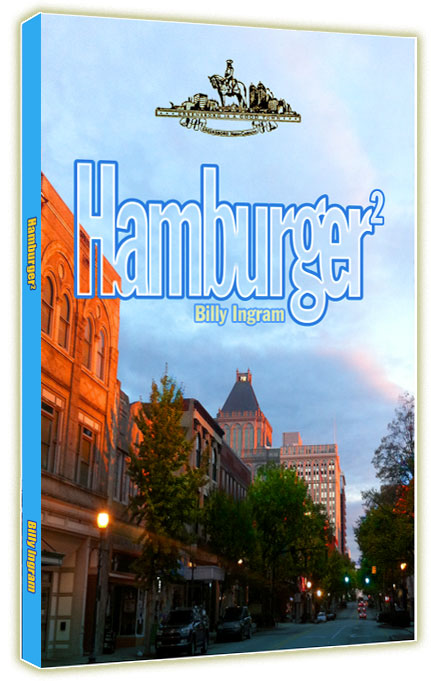 The focus is on Greensboro, NC!
Superman on DVD!
Batman on DVD!
The Flash on DVD!
Super Friends on DVD!
All New Super Friends on DVD!
Superman Doomsday on DVD!
Smallville on DVD!
Justice League: New Frontier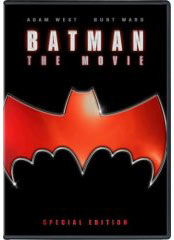 Original Batman Movie!
New Release!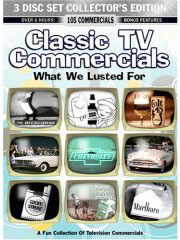 1970's TV shows on DVD
1960's TV Shows on DVD
Everything you're looking for is here: